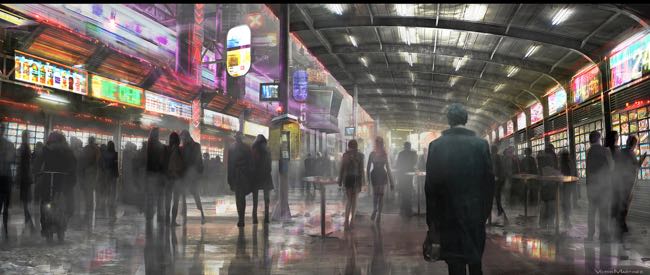 By Ray Bennett
LONDON – 'What if?" movies provide some of the most entertaining and thought provoking moments in cinema and there's a good deal to enjoy in the sci-fi sequel "Blade Runner 2049" but its key "what if?" question gives it a hollow core.
Like Ridley Scott's 1982 original, based on Philip K. Dick's "Do Androids Dream of Electric Sheep?", it's set in a grim, dystopian future where human beings interact with hybrid robots called replicants. In the first, the job of grizzled detective Rick Deckard (Harrison Ford) is to hunt down androids who threaten to outlive their designated use-by date as they tend to become dangerous.
He strikes a chord with one of them, the poetic warrior Batty, played by Rutger Hauer, and he reflects that "All he'd wanted were the same answers the rest of us want. Where did I come from? Where am I going? How long have I got?"
Another replicant in the first film comes in the form of a beautiful and vulnerable woman named Rachel (Sean Young) and Deckard falls in love with her. Robert Altman said he had no happy endings in his films because, as we know, our lives do not end happily. He said there could be only a stopping point. The original "Blade Runner" ends with Deckard and Rachel heading off to an unsure future. In a voice-over cut from later editions, Deckard says, "It's too bad she won't live! But then again, who does?"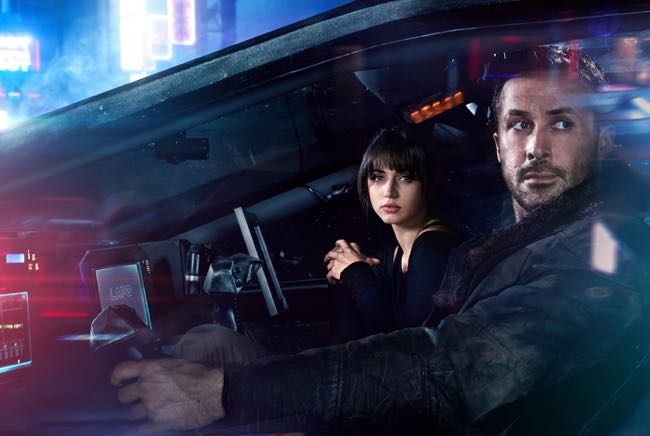 The sequel asks, "what if she does?" and follows a narrative that appears at first to be logical but crumbles under closer examination. Thirty years later, another grizzled detective named only K, played by an unsmiling Ryan Gosling, has a similar mission to Deckard's. The difference, and it's an important one, is that we know that K is a replicant. In the original, Deckard might be too but we can't be sure. The lack of ambiguity in the sequel makes all the difference. Anthropomorphism is popular not only in movies so that we can shed a tear for Wall-E as easily as for Bambi but outside of cartoons, it's a stretch.
Gosling plays K as a blank-eyed android whereas Ford, who makes a welcome return as Deckard late in the new picture, always shows the human side of his ambiguous character. Robin Wright is wasted as K's boss and the villains – Jared Leto as the chief replicant creator and Sylvia Hoeks as his killer personal assistant – lack the sparks that Rutger Hauer, Daryl Hannah and Brion James brought to the original.
The film drags here and there as K flies in a traffic-free sky to assorted desolate landscapes and the film would benefit from losing about 40 minutes. Director Denis Villeneuve and writers Hampton Fancher and Michael Green do have several very good ideas including the virtual reality character of Joi, K's live-in girlfriend, an expansion of Spike Jones's "Her". Ana de Armas (pictured above with Gosling) is so vibrant in the role that the film diminishes when she's not onscreen. A fight scene in an abandoned Las Vegas nightclub features holograms of past entertainers that flash and whirl. A sequence in which a replicant plunges fully formed, dripping and writhing, from a translucent sac is terrific although it's a direct steal from Danny Boyle's stage production of "Frankenstein" at the National Theatre.
Composers Benjamin Wallfisch and Hans Zimmer provide a blazing and enveloping score that alludes cleverly to the great Vangelis themes in the original and there are striking visuals in the new one from production designer Dennis Gassner and cinematographer Roger Deakins. They lack the impact, however, of the brilliant images created in the first one by production designer Lawrence G. Paull and cinematographer Jordan Cronenweth.
Released: Oct. 6 (US: Warner Bros./ U.K.: Sony); Cast: Ryan Gosling, Harrison Ford, Robin Wright, Ana de Armas, Jared Leto, Sylvia Hoeks, Mackenzie Davis; Director: Denis Villeneuve; Writers: Hampton Fancher, Michael Green; Director of photograhy: Roger Deakins; Production designer: Dennis Gassner; Music: Benjamin Wallfisch, Hans Zimmer; Editor: Joe Walker; Costumes: Renée April; Producers: Broderick Johnson, Andrew A. Kosove, Cynthia Sykes; Executive producers: Yale Badik, Bill Carraro, Tim Gamble, Frank Giustra, Val Hill, Ridley Scott; Production: 16:14 Entertainment, Alcon Entertainment, Columbia Pictures, Scott Free Productions, Thunderbird Entertainment (as Thunderbird Films), Torridon Films, Warner Bros.; Rating: U.S. R / U.K.: 15; running time: 164 minutes.