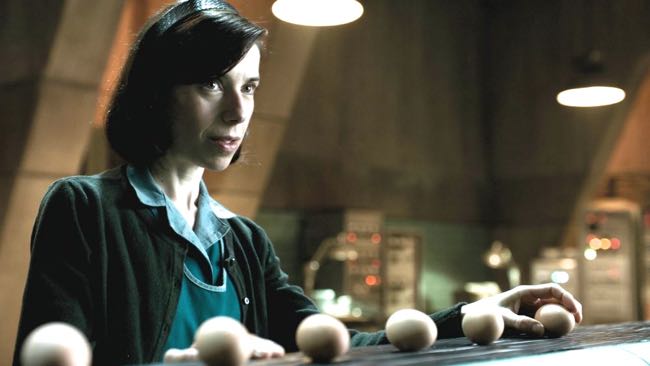 Announcement today by the  Film Critics Circle, of which I am a proud member.
LONDON, 19 DECEMBER 2017: The UK's leading film critics today announced the nominations for the 38th annual London Critics' Circle Film Awards presented by Dover Street Entertainment. Martin McDonagh's drama Three Billboards Outside Ebbing, Missouri was out front with seven nominations, including Film, Director, Screenwriter, Actress for Frances McDormand, and Supporting Actor for both Sam Rockwell and Woody Harrelson. In addition, as a British production the film is nominated for British/Irish Film of the Year.
Following close behind with six nominations each are William Oldroyd's Lady Macbeth and Paul Thomas Anderson's Phantom Thread. Four films earned five nominations each: Luca Guagadino's Call Me By Your Name, Christopher Nolan's Dunkirk, Paul King's Paddington 2, and Francis Lee's God's Own Country. The 10 films contending for Film of the Year are Call Me By Your Name, Dunkirk, The Florida Project, Get Out, God's Own Country, Lady Bird, Loveless, Phantom Thread, The Shape of Water, and Three Billboards Outside Ebbing, Missouri.
The nominations were announced today at The May Fair Hotel by actors Thomas Brodie-Sangster (The Maze Runner trilogy, Game of Thrones, Godless) and Morfydd Clark (The Falling, Love & Friendship, The Man Who Invented Christmas). Multiple nominees today include Sally Hawkins (pictured), Daniel Day-Lewis, Gary Oldman, Florence Pugh and Daniel Kaluuya, nominated as actresses and actors for specific performances as well as for their body of work as British/Irish performers.
The winners will be announced at a gala ceremony on Sunday, 28th January at The May Fair Hotel. Actor-filmmakers Alice Lowe and Steve Oram will return to host the ceremony, at which Kate Winslet will receive the critics' highest honour, The Dilys Powell Award for Excellence in Film.
"Because our critics see everything that's released, they nominated more than 150 titles in the Film of the Year category alone," says Awards Chair Rich Cline. "This year we seem to have skewed toward more independent titles, but there was also love for blockbusters from Blade Runner 2049 to Wonder Woman and Thor: Ragnarok alongside foreign-language gems like Tom of Finland, In Between and My Life as a Courgette. With such a wide range of titles on the ballots, getting a nomination is a real achievement."
The 38th London Critics' Circle Film Awards is presented by Dover Street Entertainment, the London-based media group. In addition, the red carpet event is sponsored by The May Fair Hotel, Sacred Gin, Rémy Martin, Voss and talent agencies Millbank and Cooper Searle. Audi is the official car of the awards.
Full List of Nominations:
FILM OF THE YEAR
Call Me By Your Name
Dunkirk
The Florida Project
Get Out
God's Own Country
Lady Bird
Loveless
Phantom Thread
The Shape of Water
Three Billboards Outside Ebbing, Missouri
FOREIGN-LANGUAGE FILM OF THE YEAR
Aquarius
Elle
The Handmaiden
Loveless
Raw
DOCUMENTARY OF THE YEAR
78/52
Human Flow
I Am Not Your Negro
Jane
The Work
BRITISH/IRISH FILM OF THE YEAR: The Attenborough Award
Dunkirk
God's Own Country
Lady Macbeth
Paddington 2
Three Billboards Outside Ebbing, Missouri
DIRECTOR OF THE YEAR
Sean Baker – The Florida Project
Guillermo Del Toro – The Shape of Water
Luca Guadagnino – Call Me By Your Name
Martin McDonagh – Three Billboards Outside Ebbing, Missouri
Christopher Nolan – Dunkirk
SCREENWRITER OF THE YEAR
Paul Thomas Anderson – Phantom Thread
Greta Gerwig – Lady Bird
James Ivory – Call Me By Your Name
Martin McDonagh – Three Billboards Outside Ebbing, Missouri
Jordan Peele – Get Out
ACTRESS OF THE YEAR
Annette Bening – Film Stars Don't Die in Liverpool
Sally Hawkins – The Shape of Water
Isabelle Huppert – Elle
Frances McDormand – Three Billboards Outside Ebbing, Missouri
Florence Pugh – Lady Macbeth
ACTOR OF THE YEAR
Timothée Chalamet – Call Me By Your Name
Daniel Day-Lewis – Phantom Thread
James Franco – The Disaster Artist
Daniel Kaluuya – Get Out
Gary Oldman – Darkest Hour
SUPPORTING ACTRESS OF THE YEAR
Lily Gladstone – Certain Women
Holly Hunter – The Big Sick
Allison Janney – I, Tonya
Lesley Manville – Phantom Thread
Laurie Metcalf – Lady Bird
SUPPORTING ACTOR OF THE YEAR
Willem Dafoe – The Florida Project
Hugh Grant – Paddington 2
Woody Harrelson – Three Billboards Outside Ebbing, Missouri
Sam Rockwell – Three Billboards Outside Ebbing, Missouri
Michael Stuhlbarg – Call Me By Your Name
BRITISH/IRISH ACTRESS OF THE YEAR
Emily Beecham – Daphne
Judi Dench – Victoria & Abdul/Murder on the Orient Express
Sally Hawkins – The Shape of Water/Maudie/Paddington 2
Florence Pugh – Lady Macbeth
Saoirse Ronan – Lady Bird/Loving Vincent
BRITISH/IRISH ACTOR OF THE YEAR
Daniel Day-Lewis – Phantom Thread
Colin Farrell – The Killing of a Sacred Deer/The Beguiled
Daniel Kaluuya – Get Out
Josh O'Connor – God's Own Country
Gary Oldman – Darkest Hour/The Space Between Us
YOUNG BRITISH/IRISH PERFORMER OF THE YEAR
Harris Dickinson – Beach Rats
Tom Holland – The Lost City of Z/Spider-Man: Homecoming
Noah Jupe – Suburbicon/Wonder/The Man With the Iron Heart
Dafne Keen – Logan
Fionn Whitehead – Dunkirk
BREAKTHROUGH BRITISH/IRISH FILMMAKER: The Philip French Award
Alice Birch – Lady Macbeth
Simon Farnaby – Paddington 2/Mindhorn
Francis Lee – God's Own Country
Rungano Nyoni – I Am Not a Witch
William Oldroyd – Lady Macbeth
BRITISH/IRISH SHORT FILM OF THE YEAR
The Cloud of Unknowing – Mike Hannon
The Dog and the Elephant – Mike Sharpe
Tuesday – Charlotte Wells
We Love Moses – Dionne Edwards
Your Mother and I – Anna Maguire
TECHNICAL ACHIEVEMENT AWARD
Baby Driver – Darrin Prescott, stunts
Blade Runner 2049 – Dennis Gassner, production design
Dunkirk – Hans Zimmer, music
God's Own Country – Joshua James Richards, cinematography
Lady Macbeth – Holly Waddington, costumes
The Lost City of Z – Darius Khondji, cinematography
The Love Witch – Emma Willis, hair & makeup
Paddington 2 – Pablo Grillo, visual effects
Phantom Thread – Mark Bridges, costumes
Star Wars: The Last Jedi – Ben Morris, visual effects
EXCELLENCE IN FILM: The Dilys Powell Award
Kate Winslet
Winners will be announced Sunday, 28th January 2018
– – – – –
Nominees by number:
7:
Three Billboards Outside Ebbing, Missouri (Fox)
6:
Lady Macbeth (Altitude)
Phantom Thread (Universal)
5:
Call Me By Your Name (Sony)
Dunkirk (Warners)
God's Own Country (Picturehouse)
Paddington 2 (StudioCanal)
4:
Get Out (Universal)
Lady Bird (Universal)
The Shape of Water (Fox)
3:
The Florida Project (Altitude)
2:
Darkest Hour (Universal)
Elle (Trafalgar)
The Lost City of Z (StudioCanal)
Loveless (Altitude)
1:
78/52 (Dogwoof)
Aquarius (Arrow)
Baby Driver (Sony)
Beach Rats (Peccadillo)
The Beguiled (Universal)
The Big Sick (StudioCanal)
Blade Runner 2049 (Sony)
Certain Women (Park Circus)
Daphne (Altitude)
The Disaster Artist (Warners)
Film Stars Don't Die in Liverpool (Lionsgate)
The Handmaiden (Curzon)
Human Flow (Altitude)
I Am Not a Witch (Curzon)
I Am Not Your Negro (Altitude)
I, Tonya (eOne)
Jane (Dogwoof)
The Killing of a Sacred Deer (Curzon)
Logan (Fox)
The Love Witch (Icon)
Loving Vincent (Altitude)
The Man With the Iron Heart (Lionsgate)
Maudie (Sony)
Mindhorn (StudioCanal)
Murder on the Orient Express (Fox)
Raw (Universal)
The Space Between Us (Entertainment)
Spider-Man: Homecoming (Sony)
Star Wars: The Last Jedi (Disney)
Suburbicon (eOne)
Victoria & Abdul (Universal)
Wonder (Lionsgate)
The Work (Dogwoof)