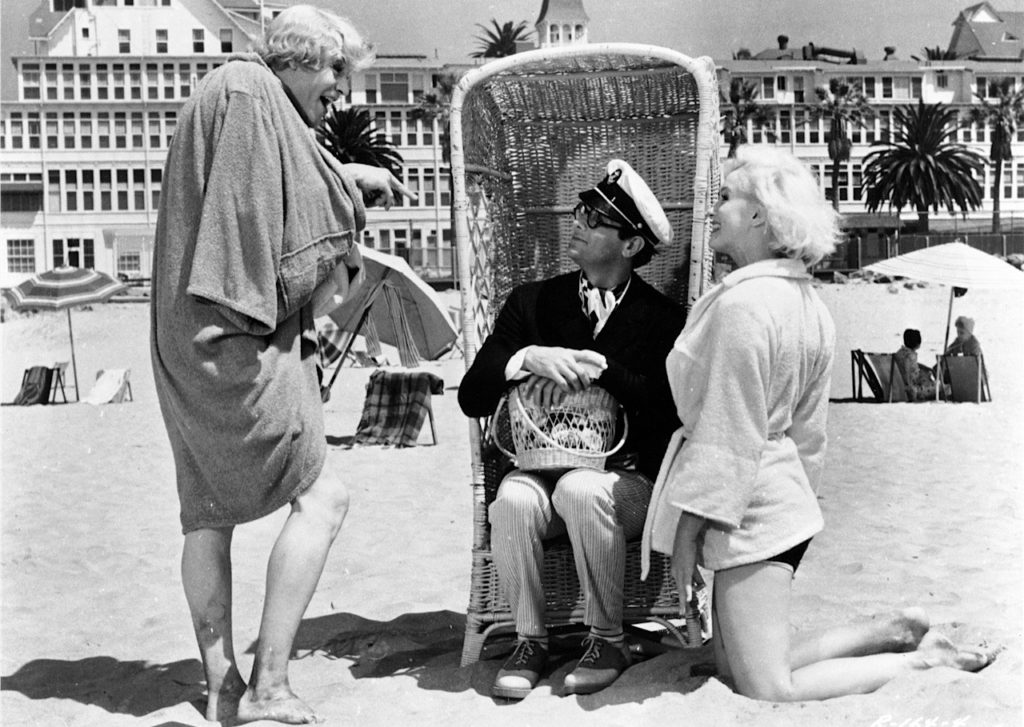 By Ray Bennett
LONDON – Billy Wilder's 1959 comedy 'Some Like It Hot', which is running in selected theatres in the United Kingdom ahead of its 60th anniversary, is the funniest comedy you'll see this year, or any year. Restored in 4K by MGM, Park Circus and the Criterion Collection, its black-and-white cinematography is stunning.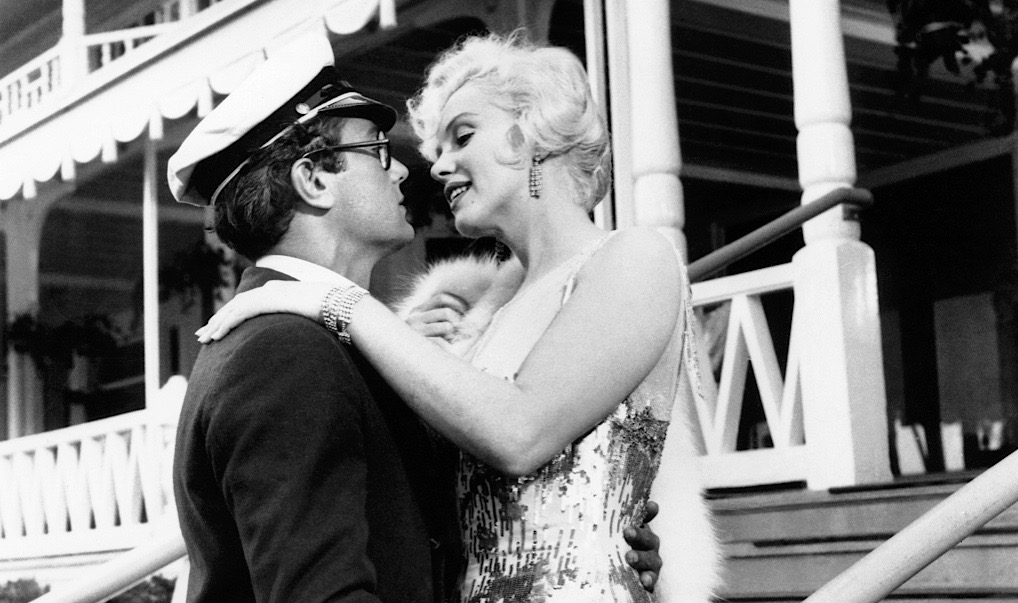 Acclaimed in many polls as the greatest film comedy of all time, it remains a masterpiece with clever plotting, terrific dialogue, wonderful slapstick, good music and extraordinary performances. If you don't know, Tony Curtis and Jack Lemmon play journeyman musicians who witness a mob killing in Chicago and to save their own skins dress in drag as Josephine and Daphne to join an all-female jazz band, with voluptuous and vulnerable Marilyn Monroe as the band's singer, on a three-week gig in Florida. Hilarity ensues.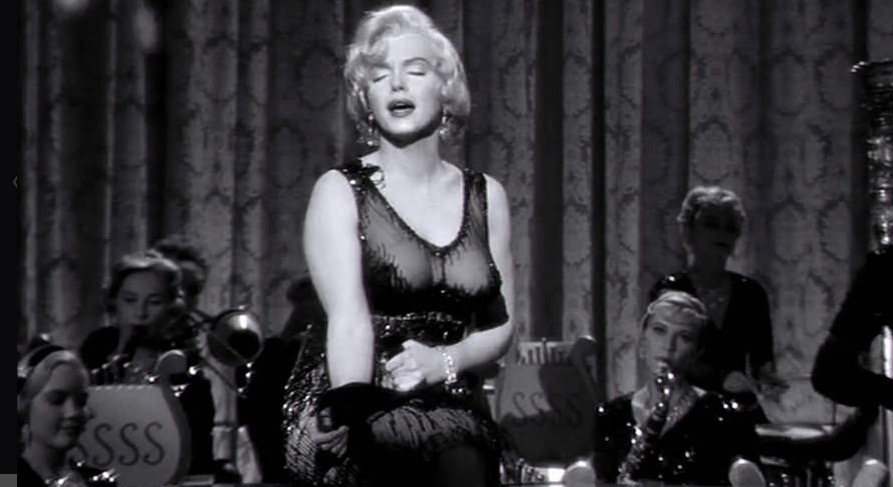 Scripted by the director and I.A.L. Diamond from a story suggested by veteran screenwriters Robert Thoeren and Michael Logan, it covers a lot of ground very smartly with a forward-looking attitude to social mores, sex, and cross-dressing. Marilyn Monroe is unutterably gorgeous and sympathetic with unerring comic timing no matter how long it took Wilder to get her to nail a scene. Curtis does a very funny impression of Cary Grant and Lemmon (below with Joe E. Brown) is simply hilarious. It remains a crime that he didn't win the Academy Award that year against the wooden Charlton Heston in 'Ben-Hur'.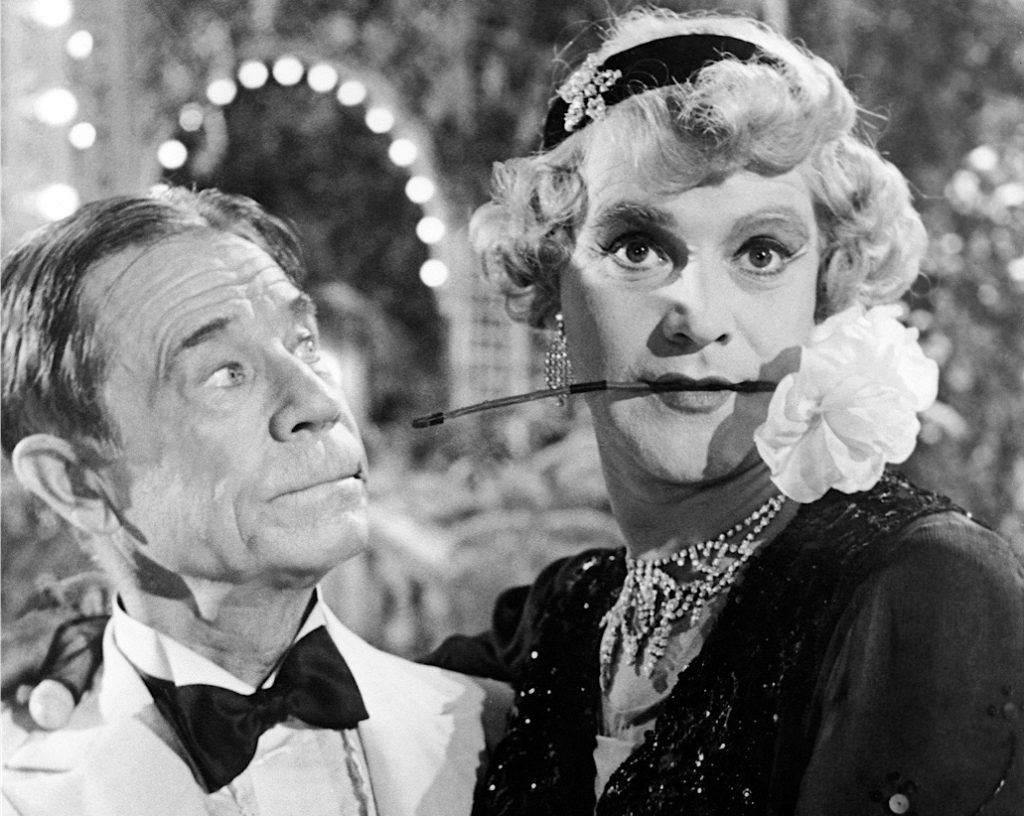 Adolph Deutsch's vigorous and witty music comments amusingly on not only Marilyn's way of walking and the boys' attempts to appear like women but also the gangster threat from Spats Columbo and his gang and the comic chaos during the finale. Director of photography Charles Lang, who was nominated for the Oscar 18 times and won for 'A Farewell to Arms' (1932), captures it all in shimmering chiaroscuro. Much of it was filmed at the splendid Hotel del Coronado in southern California (Richard Rush also shot his wonderful 'The Stunt Man' there in 1980) and that adds to the fun.
One of other really pleasing things is the array of fabulous mugs that Wilder cast in the picture including George Raft as Spats Columbo, Nehemiah Persoff as his rival, Little Bonaparte, and Pat O'Brien as the cop on their trail but also much-missed character actors such as Harry Wilson, Mike Mazurki and the irrepressible Joe E. Brown, as millionaire Osgood Fielding III, whose passion for Jack Lemmon's Daphne will brook no obstacle because, as he says, 'Nobody's perfect'.