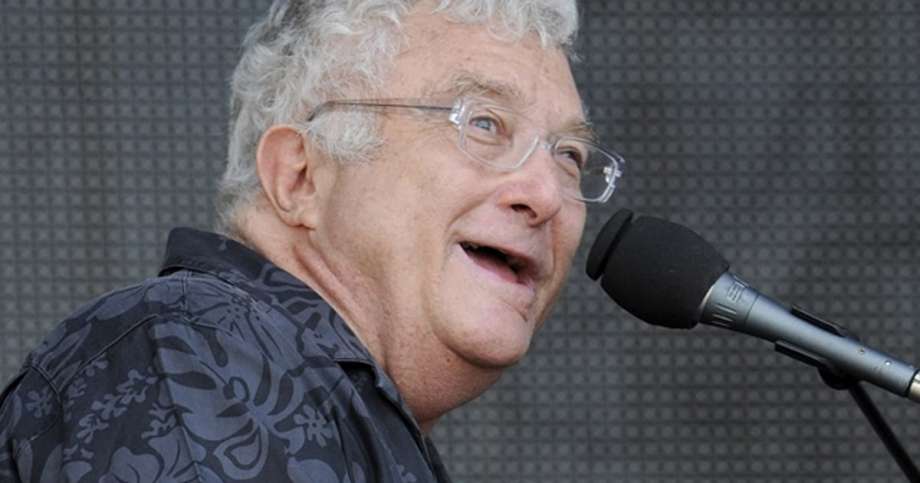 By Ray Bennett
LONDON – Randy Newman, who turns 80 today,  has Academy Awards, Grammy Awards and Emmy Awards and he is in the Rock and Roll Hall of Fame. He's also a very funny man. He told me that he thought once of being a television comedy writer and he would make a great one – his work on 'The Three Amigos' with Steve Martin and Lorne Michaels is proof of that – but TV's loss is music's gain.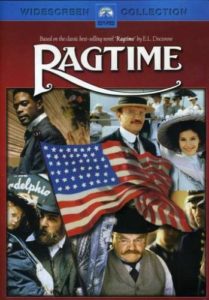 He has been one of my favourite singer-songwriters since I bought his album 'Sail Away' in 1970 and he deserved Oscar's attention for scores such as 'Ragtime', 'The Natural' and 'Avalon' long before his 16th nomination led to a win in 2002 for best original song for 'If I Didn't Have You' from 'Monsters, Inc.' (He won a second in 2011 for 'We Belong Together' from 'Toy Story 3'). I own nearly all his recorded work; I've seen him in concert several times; I've interviewed him a few times and hung out with him at the Festival de Cannes.
Hanging out with Randy Newman is as interesting and as much fun as you might expect it would be. His humour can be as caustic as some of his songs but he is self-deprecating and droll and a keen observer of life in general and music in particular.
Part Two: Randy Newman, film composer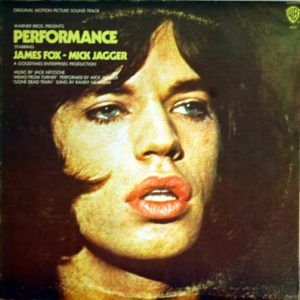 Newman's first film assignment was with Jack Nietzsche and Ry Cooder on the 1970 film 'Performance' directed by Donald Cammell (who died in 1996) and the late Nicolas Roeg starring Mick Jagger and James Fox. He said the transition from rock star to film composer was different from most because scoring pictures was "the family business". One uncle, Alfred Newman, had 43 Oscar nominations and nine wins and another, Lionel Newman, had 11 nominations and one win. He told me, "When I was 8, my vague thought was that I'd be a film composer someday but I went in a different direction. The first picture scared the hell out of me. I had a perhaps exaggerated respect for it. I'd seen it done by experts and I thought if my family had been scared then I should be in the hospital." 
His family legacy was daunting, he said. "I found it so. I think my cousins Tom and David [Oscar-nominated Thomas Newman ('Bridge of Spies', 'Spectre') and David Newman ('Anastasia', 'The Nutty Professor')], who are both really good film composers, might feel the same way. They were strict, you know. My uncle Lionel would have lunch at the commissary and unless you were Jerry Goldsmith or John Williams or a relative it was hard to get a seat. Yes, I felt the weight of my family. My uncle Alfred wouldn't have cared but I felt Lionel and Johnny Williams … it would have meant a lot to me if, after I did 'The Natural', one of them had said 'Oh, nice job son' but we had the kind of family … other people would tell me, 'Oh, your father loves you.' I'd say, 'Really? When did you see him?' It was a rough family."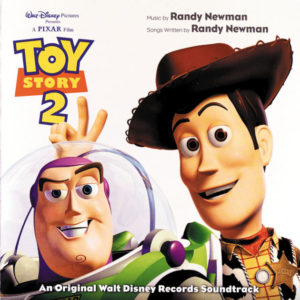 Expectations for him were high, he said, "Only in my own mind. For the first few years, I was looking over my shoulder. It took longer for traditional composers to take me seriously, longer than it should have. It wasn't too bad. It wasn't as if I was denied Academy Award nominations. I sat next to Alan Menken three times at the Oscars. You're always sitting next to the guy who beats you." His composing credits are impressive, however, starting in film with 'Cold Turkey' in 1971 and including Oscar nominations for 'Parenthood' (1989), 'The Paper' (1994), 'Toy Story' (1995), 'James and the Giant Peach' (1996), 'Pleasantville' (1998), 'A Bug's Life' (1998), 'Babe, Pig in the City' (1999), 'Toy Story 2' (1999), 'Meet the Parents' (2000), 'Cars' (2006), and 'The Princess and the Frog' (2009). His latest picture was 'Cars 3' (2017) and he's doing 'Toy Story 4' for next year.
Newman said he always records his film scores in Los Angeles because he goes back a long way with the orchestra there: "When I was a boy, my uncle [Alfred] was doing pictures like 'All About Eve' and 'How Green Was My Valley'. There are families in the orchestra. They are a great orchestra. Certainly, they read better than any orchestra in the world, I'm fairly confident in saying that. They can play anything you put in front of them. There are other orchestras that can do it … more than I might think, I know. But I see no reason to go elsewhere. If someone suggests going elsewhere, I say I'd rather record in L.A. With directors, there will be problems in every area of your life, including respiration, but not that one. They haven't tried to move me yet."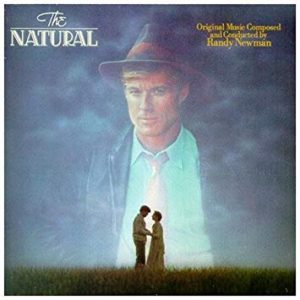 His composing technique is simple: "I sit at the piano and sometimes I'll cheat and use the trumpet but my trumpet sounds like it's coming out of my nose. I'm not really computer literate but they do have good samplers." Dealing with directors is more complicated: "You have to learn to subdue your ego. Everything you do is designed to make the picture look better, to make a love scene work better. I've seen love scenes without music and they don't appear to even like each other. Music can trick people. You see 'Star Wars' without the music and you see the cardboard. With Johnny's music there, it's something else."
The problem in writing music for films, he said, is that composers do not get enough time to do the job: "Never. There are guys who'll take the movie and do it in three weeks. I won't. I take time over money. Did I say that aloud? I'd rather have another two weeks than another $20. But, I wouldn't want to come in too early. I don't want to hang around the set and be pals with everybody. You don't learn a thing from what you think when they're shooting. You don't know what the movie's going to need until it's up there on the screen. What you think the movie might require and what the director might think he's got on the screen sometimes will be different from what's actually up there."
He said he does not expect directors to be articulate about music and so he speaks to them in a non-musical way: "I think the scene should have more edge, say. Music can communicate much information but it does emotional things very well. You must not to be intimidated by them not having musical knowledge. They're not supposed to. I try to do what the director wants unless I have a better idea or what he's got on the screen is not what he thinks he's got on the screen. You always have a temp track and I almost don't mind it now. I'd rather not have one but that's never going to happen. They want to show the picture so they want a temp but you should hire a composer who will do better than your temp. The conversations with directors … if you think they're wrong, you try to reason with them but it's their picture. We work for them."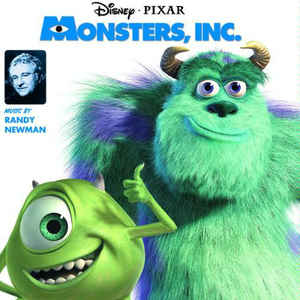 He quoted the late film composer James Horner ('Titanic') who noted that directors tend to come from rock and roll and listening to the radio and watching TV. "It's all little short things, songs that you can beat around but film doesn't go that way. After 'The Graduate', they all wanted songs like that and they stuck them in everywhere. Sometimes they were hit songs, like in 'Beverly Hills Cop' they had a truck running through the streets and they put its a song but it didn't fit. It was wrong. The song was a hit so maybe it was the right thing do. I saw a Woody Allen movie and it had this great music in it, great old songs from the Thirties and Forties by the best composers America has produced in the medium. Gershwin's in there. It didn't work at all. It comes in, it comes out. It's like a porn movie. You expect to see someone in one sock. Music can be great but not fit a movie. I'm not saying it's a great art form but it is a very complex thing and not very many people know much about it."
On 'Maverick' (1994), for instance, director Richard Donner asked Newman what funny instruments there are: "He wanted everything with the banjo. I said some vulgarisms. A tuba isn't that funny. You could stick a trumpet up your ass, which is what we ended up doing. No, I ended up on the stand in front of 100 people with three of the best trumpeters in the world, two anyway, having them go 'nwak, nwak, nwak' with a trombone going like that too because he wanted what he wanted. He might have been right because the movie was successful and he's been successful. He just wanted to make sure that the audience got the joke."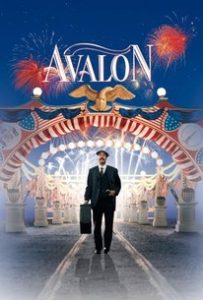 Then there's the time when a director throws out the score. "It's happened to everyone," Newman said. "It happened to me on 'Air Force One' and I don't really know why. He never said anything so there's nothing I can say about it so I'm sorry for myself but I never heard why. With that director, Wolfgang Petersen, when he described what he wanted, he would 'Woof! Woohpah!'. I did it all with synths. One time there was a scene where they were talking in the cockpit. It was in the midst of action but they were still talking so I got the music down for the dialogue as you're supposed to do. I took out the trumpets and played some woodwinds, still keeping it moving but playing it down. He said, 'No, no, the dialogue doesn't matter. Forget it, don't worry about the dialogue.' Don't worry about the dialogue? I guess we were on different pages. He is an accomplished director but perhaps we didn't understand each other very well. I bought back the music but unfortunately we're getting along with the Russians now. If there's ever a rupture in our relations, I've got some good 'bad Russians' music."
Scoring animation, he said, is different from scoring action or a love story. "'Maverick' had a love story as well as action. With animated pictures, you can't do them the same way. Tom Hanks plays Woody in 'Toy Story' and when he falls down you have to fall with him. There's almost no way out of it. Disney has tried scoring them like real pictures but it just doesn't work. If Tom Hanks falls down in 'Saving Colonel Ryan' … 'Saving Sergeant Ryan' … 'Private', really? .. and they save him, you don't do that. Animation is more strenuous to do. 'A Bug's Life' was very difficult because it's fast music with a lot of notes. They're bugs and they're really moving. They're not little ants to us. To them, a crevice is the Grand Canyon so I played the Grand Canyon. In 'Toy Story', they were indoors, this was outdoors. It was 'The Big Country' to some degree. Visually, it had an epic quality. Love scenes are different. In 'Toy Story', in their world those characters are adults and when they have emotions you play them seriously. When Buzz thinks he's a spaceman, I write him a spaceman. I write him spaceman music. I think he's a spaceman. You can't condescend or treat them as if they were children. You take it seriously. There wasn't a love scene in 'Toy Story', unfortunately. Woody and Buzz never … well, they did fall in love but they cut that part, so it's very different."
As with his songs, he prefers not to name his favourite film scores. "They are like children. Some of my children, I don't like. No, I love them all. I think I helped fool people that a movie was better than it was sometimes, like 'Awakenings'. A good score will not make a movie great but it can improve its IQ by a couple points. 'James and the Giant Peach' made a bundle and maybe I was responsible for $340,000 of it. It wasn't a successful movie but I helped it. 'A Bug's Life', maybe, 'Monsters, Inc.' The way I choose what I'm going to do, of the offers that I get, is how much music matters. There are great movies where it doesn't matter what the music is … I was going to say 'Beautiful Mind', but in that case James Horner did a good score for it. He fooled you a little bit into thinking that movie was a little classier than it was. It does happen.'
Coming from a legendary film music family, Newman reveres the masters of his craft: "Jerry Goldsmith, John Williams, my uncle Alfred. Alex North was one of the great film composers of all time. 'Cleopatra' was not a good picture but it's a great score. Morricone. Nino Rota was one of the Top Five of all time, certainly. The guy who did Truffaut's movies, Georges Delerue. Prokofiev was a great film composer. Copeland became a great film composer."
When we in Cannes film in 2002, there was a memorable concert, a rarity at the film festival, which featured top composers conducting an orchestra performing their most famous scores. The late Francis Lai ('A Man and a Woman'), Frederic Devreese ('Louvre au noir'), 'Antoine Duhamel ('Ridicule'), Ennio Morricone ("Cinema Paradiso') and Jean-Claud Petit ('Cyrano de Bergerac') were there along with Randy Newman, who presented his score for 'Avalon'. Newman told me afterwards that being there had meant more to him than winning the Oscar. 'It was kind of fantastic. I'd like to go again. It was unforgettable seeing Francis Lai playing his accordion."