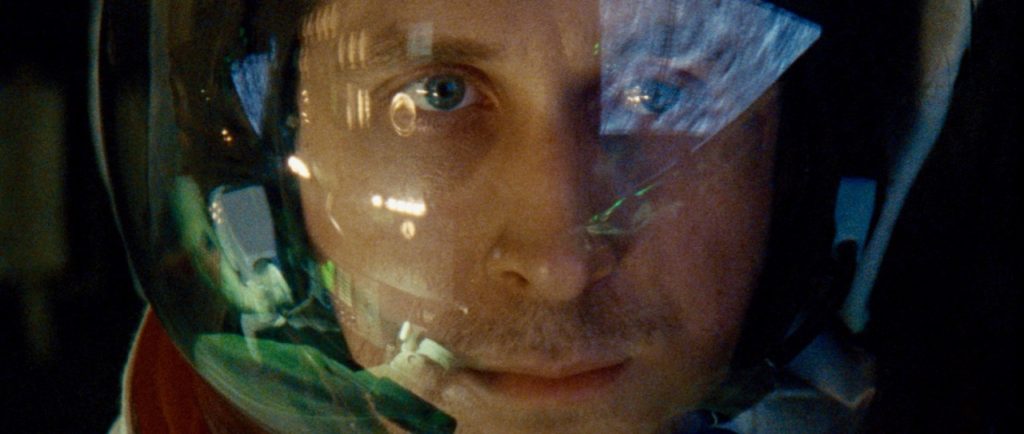 By Ray Bennett
TORONTO – From the very first image of a man in a narrow tin bucket rattling horribly and bouncing at furiously high speed off the atmosphere, Damien Chazelle's terrific 'First Man' focuses on the terrifyingly claustrophobic nature of the planes and rockets that ended up with a man walking on the moon. It's that old war film trope about fighter planes shot up badly made larger: "You can't send those kids up in crates like that!"
If the story of Apollo 11 and the 1969 moon landings sounds all too familiar, this film offers an impressively fresh and memorable new depiction. The flight sequences are agonising and the home-base scenes are profound and moving. Ryan Gosling gives his best performance so far as the complex, withdrawn and taciturn Neil Armstrong, using his acclaimed talent for silence to suggest a deep well of unspoken and perhaps unacknowledged emotions. The man is written as almost unknowable and Gosling conveys that without making him unsympathetic, which is a major achievement. 
Claire Foy is equally good as his long-suffering but devoted wife Janet. Josh Singer's accomplished screenplay is based on James R. Hansen's book, 'First Man: The Life of Neil A. Armstrong', and so the emphasis is more on the astronaut than on his wife but Foy makes Janet a vivid presence as she reveals an inner strength of will to match her husband's and a determination for her and their children not to be excluded from the danger and meaningfulness of his achievements.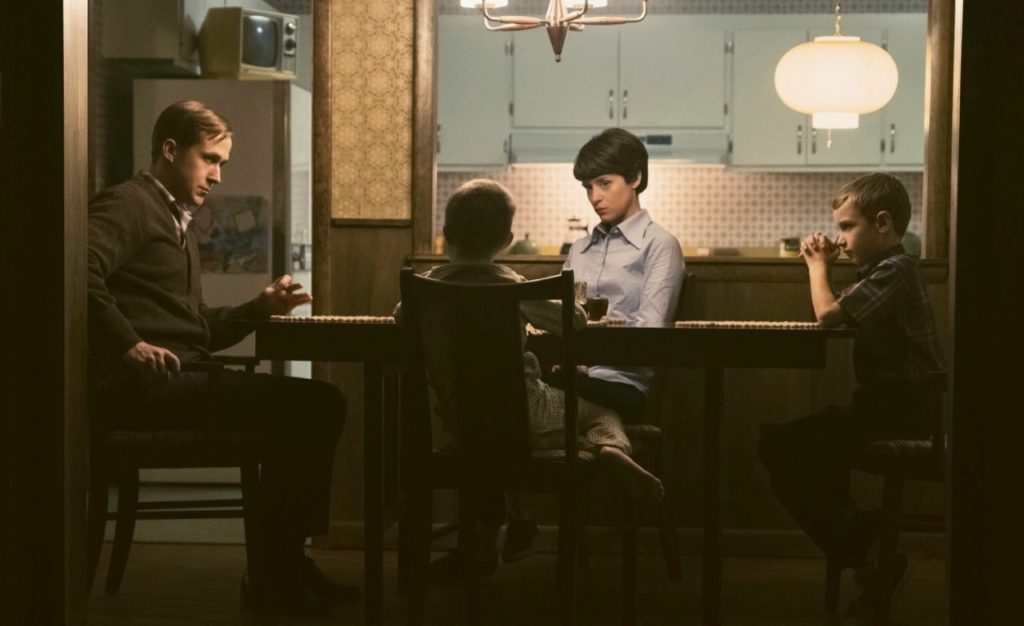 The film follows Armstrong as he proves his mettle as a test pilot who escapes death narrowly when the X-15 rocket plane he's flying in order to win a spot on the NASA's team of astronauts pushes the envelope of high speed and atmospheric pressure to exceedingly dangerous levels. Meanwhile, at home he and his wife must deal with the life-threatening illness of their infant daughter. Her fate has a dramatic impact on both their lives and plays a significant role in why Armstrong was willing to test his own fate on the moon shot.
As Tom Wolfe suggested in 'The Right Stuff', the colourful jet plane test pilots who tried to break the sound barrier were like the Cavaliers of flight while the self-contained, almost bland astronauts were the Roundheads. Each man is tested to extremes in a series of psychological and physical challenges as they grapple with home lives that are mundane Fifties-like suburban normalcy. Jason Clarke, Kyle Chandler, Corey Stall, Pablo Schreiber. Patrick Fugit and Lukas Haas are among the fine cast of astronauts and Olivia Hamilton impresses as the wife of one those who is killed before Apollo 11.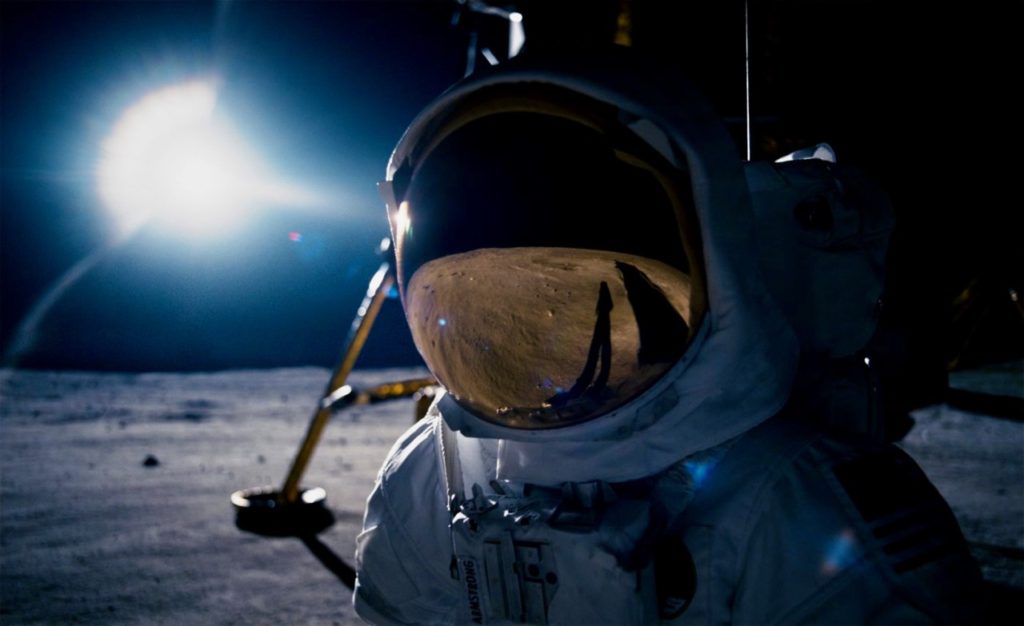 Throughout, there are reminders of the fearfully tiny space into which the moon-bound explorers were crammed. Cinematographer Linus Sandgren gets inside production designer Nathan Crowley's cramped structures while composer Justin Hurwitz and the sound-mix team provide the harrowing sounds that suggest imminent metal fatigue and instant death. The climactic sequence is a masterclass in cinematic terror and the epilogue scenes suggest how enormously difficult it must have been for mere humans to adjust to what they had experienced.
Screened at the Toronto International Film Festival; Released: Oct. 12 (UK/US: Universal Pictures); Cast: Ryan Gosling, Claire Foy, Jason Clarke, Kyle Chandler, Corey Stoll, Patrick Fugit, Christopher Abbott, Ciarán Hinds, Olivia Hamilton, Pablo Schreiber, Shea Whigham, Lukas Haas; Director: Damien Chazelle; Writer: Josh Singer, based on the book by James R. Hansen; Director of photography: Linus Sandgren; Production designer: Nathan Crowley; Music: Justin Hurwitz; Editor: Tom Cross; Costume designer: Mary Zophres; Producers: Marty Bowen, Damien Chazelle, Wyck Godfrey, Isaac Klausner; Executive producers: Adam Merims, Josh Singer, Steven Spielberg; Production: Temple Hill Entertainment; Universal Pictures; Dreamworks Pictures; Rating: UK: 12 / US: PG-13; running time: 141 minutes