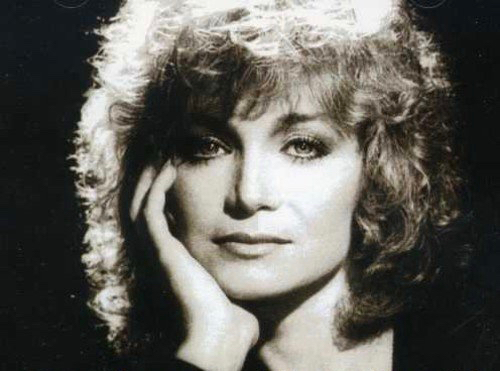 By Ray Bennett
LONDON – Barbara Mandrell, who turned 70 on Christmas Day, was country when country wasn't cool but in 1981, when she was 32, she loved it when I told her I thought she was a knockout.
"Well, bless your heart," she said. "Why don't you call me every morning?"
Back then, long before Shania Twain and aside from the adorably extreme Dolly Parton, tearaway Tanya Tucker and the peerless Emmylou Harris, female country singers tended to be demurely feminine or tough as nails. Immensely talented, Mandrell was the queen of country music at the time with hit singles and albums, sold-out concerts and a popular television variety show on which she she never hid her sex appeal.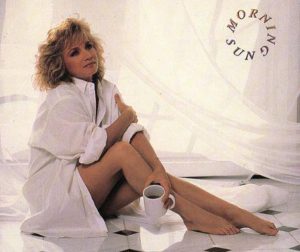 "It always flatters me if somebody uses the word 'sexy' and attaches it to me," she said, "because in my life, all my life growing up, I've always been a tomboy, and I still am."
I wouldn't normally say such a thing in an interview but given how sniffy the Nashville community could be, on the phone from Toronto, I wondered if being sexy had ever been a problem. 
"I don't know," she said. "Growing up, I played with dolls a little bit but my big thing was building forts and playing cowboys. I'm a girl too. I'd put on little frilly things, enjoy getting dressed up and feeling pretty. But I'm a mother of two and I've been around a long time. I've built a solid career and I'm very civic minded. Nashville knows how proud I am of Nashville and, unless they've got me really fooled, Nashville's very proud of me."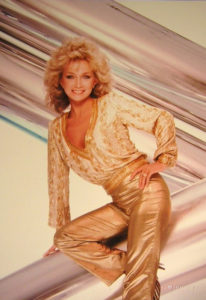 She won the 1980 Entertainer of the Year Award from the Academy of Country Music in  In 1981, she became only the third woman (after Loretta Lynn and Dolly Parton) to be named Entertainer of the Year by the Country Music Association and she topped that in 1982 when she was the first to earn the accolade twice. She also was named female vocalist of the year twice (1979 and 1981).
She earned 11 Grammy Award nominations with two wins. 'He Set My Life to Music' won for best inspirational performance in 1982 and 'I'm So Glad I'm Standing Here Today' with Bobby Jones won for best soul gospel performance by a duo or group in 1983. She had 26 releases on Billboard's Top Country Albums chart with ten Top 10 hits and 46 singles on the Hot Country Songs chart with 25 Top 10 hits and six that reached number one. Chart-topping singles were 'Sleeping Single in a Double Bed' (1978), '(If Loving You is Wrong) I Don't Want To Be Right' (1979), 'Years' (1980), 'I Was Country When Country Wasn't Cool' (1981), 'Til You're Gone' (1982) and 'One of a Kind Pair of Fools' (1983).
Besides the 'Barbara Mandrell and the Mandrell Sisters' show, which ran for 35 episodes on NBC 1980-82, she performed on scores of shows including the 50th Annual CMA Awards special in 2016. Following her acting debut in an American version of 'A Christmas Carol' titled 'Skinflint' starring Hoyt Axton in 1979, she acted in shows such as 'Dr. Quinn, Medicine Woman', 'Baywatch', 'Diagnosis Murder' and 'Touched By an Angel' and appeared in 35 episodes of the NBC soap opera 'Sunset Beach' (1997-98).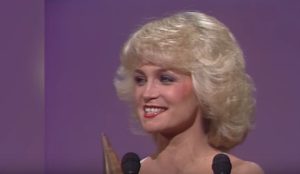 She retired in 1997 following a farewell concert at the Grand Ole Opry titled 'Barbara Mandrell and the Do-Rites: The Last Dance', which aired on TNN. Her 1990 autobiography 'Get to the Heart: The Barbara Mandrell Story', which tells of the 1984 car accident in which she almost died, was adapted into a TV movie starring Maureen McCormick by Hallmark in 1997.
She was inducted into the Country Gospel Music Hall of Fame in 1999 and in 2000 she was awarded the Academy of Country Music's highest honour, the Pioneer Award. In 2009, she became the only woman ever to be inducted into the Steel Guitar Hall of Fame and she was inducted into the Country Music Hall of Fame. In 2014, she was inducted into the Musicians Hall of Fame, recognised for her skill on multiple instruments, particularly the steel guitar. On her website, she says that today she can be found gardening, visiting friends, taking care of her home and family and enjoying a slower pace of life.
Aside from her great voice and looks, a big part of Barbara Mandrell's success was down to her warm personality. She always looked as if she were having fun. "I've always thought I had a fairly good sense of humour," she said. "I love to laugh at myself and I'm always attracted to people who have a good sense of humour. On the TV show, I found that I really liked and felt good doing ridiculous things. I found I could have fun with stuff and make people laugh. I like watching people smile and laugh … it lets me know that I gave them their money's worth and that just means the world to me."