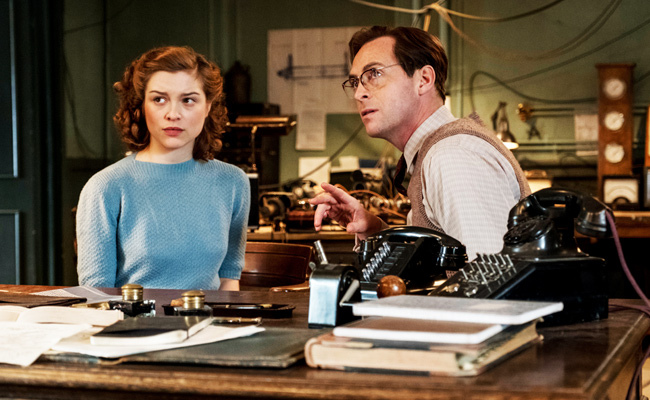 By Ray Bennett
LONDON – Trevor Nunn's slightly old-fashioned espionage drama 'Red Joan', which opens in the United Kingdom today, won't set any box-office records but it is an absorbing drama.
Sophie Cookson (pictured above with Stephen Campbell Moore) is very impressive as idealistic young physicist Joan Stanley who gets involved with a group of intellectual communists at Cambridge just before World War II and ends up in a plot to share the secrets of the atom bomb with the Soviet Union. Tom Hughes and Ben Miles co-star.
The story is told in flashbacks with Judi Dench as the older Joan. Theatre legend Nunn shows he knows about film too. George Fenton's score is typically evocative. It screened at the Toronto International Film Festival in 2018.