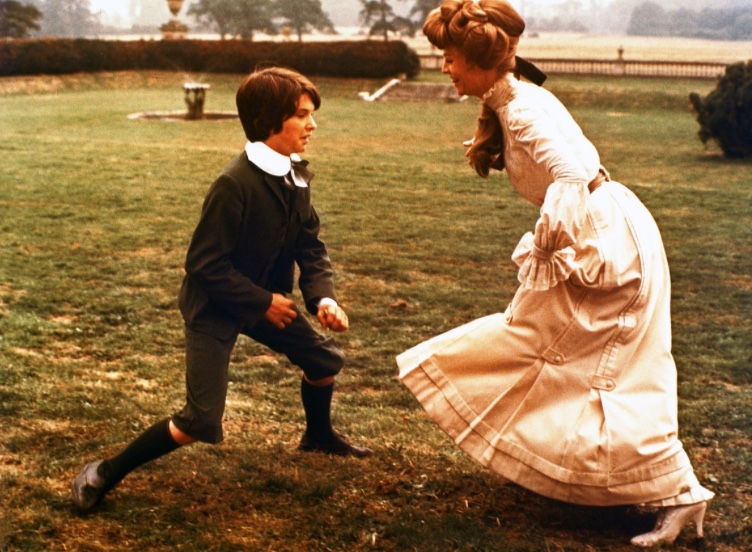 By Ray Bennett
LONDON – Blacklisted American film director Joseph Losey was a major force in British cinema in the 1960s and '70s and two of his best pictures – 'The Go-Between' and 'The Criminal' – will be released on Blu-ray on Sept. 16 as part of StudioCanal's Vintage Classics collection.
Losey worked in television and theatre in New York City, spent time in Germany and studied in the Soviet Union before settling in England during Hollywood's communist witch-hunt in the 1950s. As a result, he brought an outsider's view to the British class system in 'The Go-Between' and its crime world in 'The Criminal'.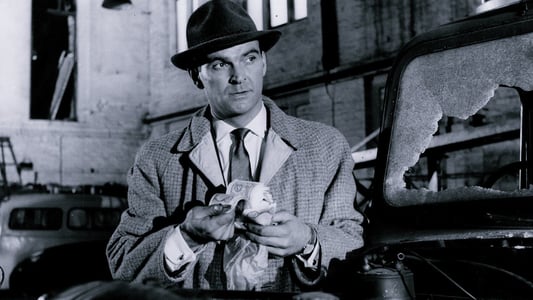 Stanley Baker (above) had made the murder mystery 'Blind Date' (1959) with Losey and they would go on to film 'Eva' (1962) with Jeanne Moreau and 'Accident' (1967) with Dirk Bogarde. In 'The Criminal', Baker plays an ex-con who plans another robbery that leads to complications with a gangster played by Sam Wanamaker. Stark and violent, the film co-stars Grégoire Aslan, Jill Bennett and Margit Saad. Black-and-white cinematography is by Oscar-winning DP Robert Krasker ('The Third Man') with a score by British jazz great John Dankworth.
Also released as a digital download, the film's Blu-ray and DVD package includes a new commentary by film histoian Kat Ellinger and a stills gallery. StudioCanal says it used the original camera negative wherever possible for the restored version and turned to other sources where severe damage had occurred. Elements were scanned at 4K resolution in 16bit, and the distributor says, "The project involved over 200 hours of manual frame-by-frame fixes and resulted in the creation of a new DCP and a new HD version, which were produced with the same high technological standards as today's biggest international film releases."
Losey had made two pictures – 'The Servant' (1963) with Dirk Bogarde and 'Accident' (1967) with Bogarde and Baker – from screenplays by Nobel Prize-winning playwrite Harold Pinter before they teamed again for 'The Go-Between' in 1971. Set in Norfolk in the sweltering summer of 1900, it's a lyrical drama about the illicit love affair between a posh woman named Marian (Julie Christie), who is engaged to marry a viscount named Hugh (Edward Fox), and a local farmer named Ted (Alan Bates). The lovers use a visiting youngster, Leo (Dominic Guard, pictured top with Christie), to exchange messages until the lad's crush on Marian begins to complicate matters.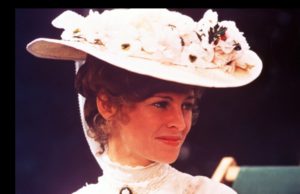 Following her big break in John Schlesinger's 'Billy Liar' opposite Tom Courtenay in 1963, Julie Christie (left) won the Academy Award and BAFTA Award for best actress for Schlesinger's 'Darling' (1965) opposite Dirk Bogarde and Laurence Harvey and made classics such as 'Doctor Zhivago' (1965), 'Fahrenheir 451' (1966), 'Far From the Madding Crowd' (1967) and 'Petulia' (1968) before she appeared as Marian in 'The Go-Between'. 
Alan Bates (below) had starred in 'Whistle Down the Wind' (1961), 'A Kind of Loving' (1962), 'Zorba the Greek' (1964), 'Nothing But the Best' (1964), 'Georgy Girl' (1966), 'King of Hearts' (1966), 'The Fixer' (1968) and 'Women in Love' (1969). He also had starred opposite Christie in 'Far From the Madding Crowd' (1967).
Their chemistry along with an insightful script, nuanced direction and a fine cast that includes Margaret Leighton and Michael Redgrave helped the film win the Palme d'Or at the 1971 Festival de Cannes. It was nominated as best film in the BAFTA awards. Pinter won the BAFTA award for best screenplay while Guard was named best newcomer and Fox and Leighton won the supporting awards. Christie and Losey were among other nominees for the film including cinematographer Gerry Fisher. Oscar-winning composer Michel Legrand ('Summer of  '42') wrote the music.
StudioCanal's Vintage Classics 4K restoration will be on digital download and the Blu-ray and DVD packages will feature several extras including interviews, a news feature from the time of the filming, the original trailer and a stills gallery.