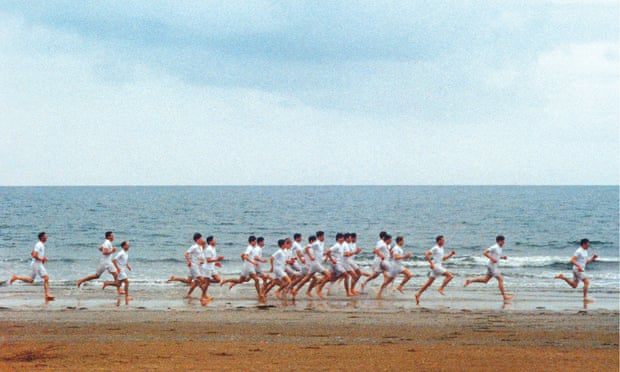 By Ray Bennett
LONDON – Aside from being English, David Puttnam and I have two things in common. We are both devoted to Tottenham Hotspur Football Club and we each obtained three O-level GCEs at school. He, of course, had an illustrious career as an Academy Award-winning producer of hit movies and became a fine politician working within the Labour Party to boost education and the British film industry as a member of the House of Lords. I did not.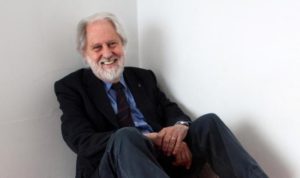 I have talked to him many times over the years and once sat with him and his wife, Lady Patricia, at an amfAR banquet during the Festival de Cannes. French actress Irene Jacob also sat at our table in a giant marquee with a gallant gentleman's tuxedo jacket keeping her from the cold. When the event ran late and dinner still had not been served, Lady Patricia volunteered to go to the kitchen and make us all an English fry-up, which shows that the Puttnams do not put on airs.
When I first met David Puttnam, at his Enigma Films office in central London in 1984, he was getting tired of his reputation as the saviour of the British film industry. Then 43, he had been a whiz-kid advertising executive before turning to films. He  had a reputation for working with new directors such as Michael Apted ('Stardust'), Alan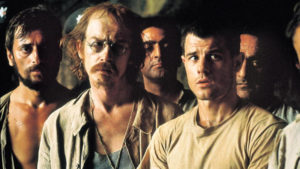 Parker ('Bugsy Malone'), Ridley Scott ('The Duelists') and Hugh Hudson ('Charios of Fire'). Alan Parker, who also directed 'Midnight Express' (left) for Puttnam, told me he encouraged the producer to quit: 'He is so much a focus for everything that happens in English films and he's so far ahead of everybody else as a film producer in our country, indeed the world, that everybody hits on him. Anybody with half a script and any would-be director knows that when David is involved with something, then it generally gets made and is successful.'
Puttnam told me: 'I never asked for that mantle. I always argued against it but I am a sort of zealot. I try to be helpful, picking up causes. What happens is that every now and then you win and that victory becomes so publicised that the world and his wife begin to think that you can do it for them.' He said that he planned to quit the British movie business: 'I have failed completely to help create the structure for the British film industry to enter the 21st centur. We are very good at making movies in this country but we have failed to pull the business together. It's still a hopelessly fractious industry with 15 different trade bodies most of which spend their lives arguing with each other.'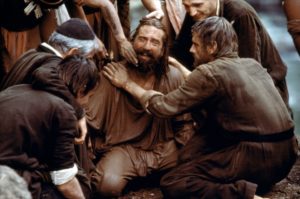 He said he had two film projects to complete in 1985 before he could bow out. 'Defence of the Realm' was director David Drury's second picture, a political yarn with Gabriel Byrne and Greta Scacchi. 'The Mission' (left) starring Robert De Niro and Jeremy Irons with a script by Robert Bolt, was a big-budget story set in South America in 1750 about Jesuits fighting an edict from Rome. It was director Roland Joffe's second film for Puttnam following 'The Killing Fields', a harrowing story of mass-murder in Cambodia starring Sam Waterson and a non-actor Dr. Haing S. Ngor. That film opened to rave reviews before New Year's to qualify for the Academy Awards ahead of wide release in February 1985. It was a wise move as it earned seven Oscar nominations including Puttnam's third for best picture. Ngor won for best actor in a supporting role and there were awards for cinematographer Chris Menges and editor Jim Clark. 'The Mission' also earned seven nominations including Puttnam's fourth for best picture with a second win for DP Menges.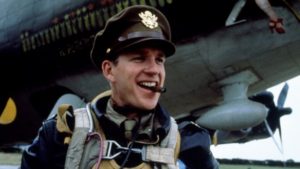 Puttnam did quit, of course, in 1986 for an ill-fated 15-month stint in Hollywood as chairman and CEO of Columbia Pictures. Back in England, he produced a few more feature films including 'Memphis Belle', with Matthew Modine (left) and Eric Stoltz, and 'Being Human' with Robin Williams. Later, he was chairman of Britaiin's National Film and Television School for ten years and became a Labour life peer working on many educational and ambassadorial projects.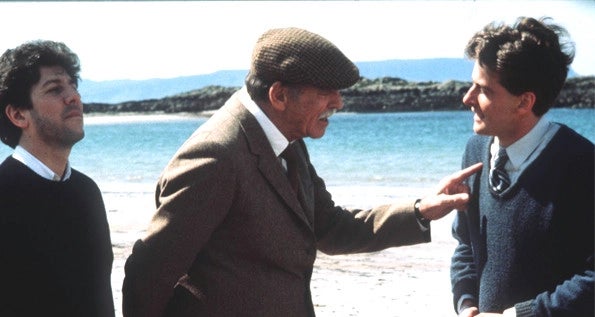 Throughout his career, Puttnam created a body of excellent film work with a humanistic theme. His favourite of his own movies, he told me, was Bill Forsyth's 'Local Hero' (with Peter Riegert, Burt Lancaster and Peter Capaldi, above), which he said dealt with things he thought were worth saying without hitting everyone over the head. Significantly, the film has no villains. Puttnam said: 'I don't see the world in those terms. We produce people who feel alienated from society and are scared and they often do villainous things. We produce people who aren't able to to cope who do villainous things. But I don't think we produce villains. I don't like polarised societies. I don't like groups of people who think that they are right. I loathe self-righteousness. I think it's extremely dangerous both politically and morally. Once you start creatiing villains, you also create possibly false heroes. What I love is the complexity. I think life is essentially complex and I like that.'
Photo of David Puttnam: David Engebrecht for the Northern Echo