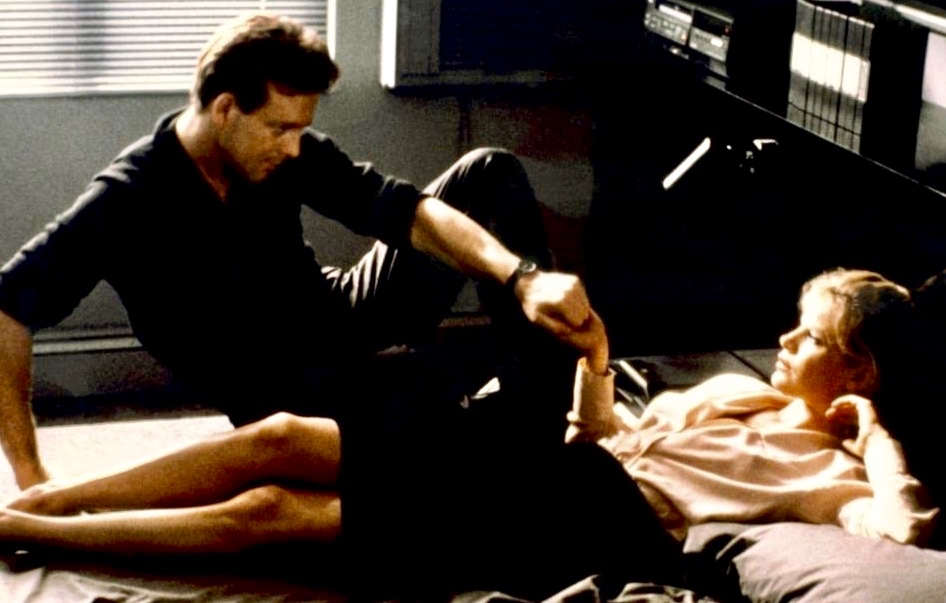 By Ray Bennett
LONDON – British director Adrian Lyne, who turns 80 today, is known for his provocative films about sexuality but a preview audience for '9½ Weeks' made him run for his life.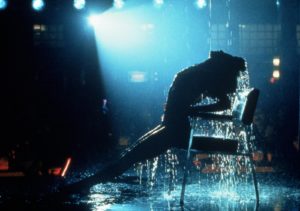 Like Ridley Scott, Alan Parker and others, Lyne had graduated from making TV commercials to feature films with 'Foxes', a coming-of-age tale starring Jodie Foster, and 'Flashdance', a ground-breaking pop musical starring Jennifer Beals (right) in 1983. It was a massive hit and In 1986 came '9½ Weeks' starring Mickey Rourke and Kim Basinger (above). It was based on a semi-autobiographical novel by Ingeborg Day published under a pseudonym, Elizabeth McNeill, about a woman who has an affair with a man named who abuses her sexually for mutual entertainment.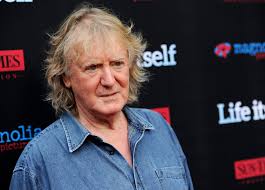 'In the novel,' Lyne told me, 'it was a relationship that was very much S&M oriented. The girl depended to a large extent on pain in terms of her sexual pleasure. It was a fascinating novel, very erotic, but I think it was unmakeable in any mainstream sense. You could have made a movie that would be seen at the Pussycat cinema on Sant Monica but I changed the basic concept to be about a woman who, like all of us, has an arbitrary set of rules by which she gets through the day and someone comes along who challenges those rules. I thought that was an interesting premise for a film.' Unfortunately, others had different expectations: 'It wasn't the S&M movie the critics were expecting,' Lyne said. 'They expected a lot of black leather with chains and whips and while there are elements of that, it's not the all-consuming thing that was in the novel. I think some critics have felt rather cheated out of that.'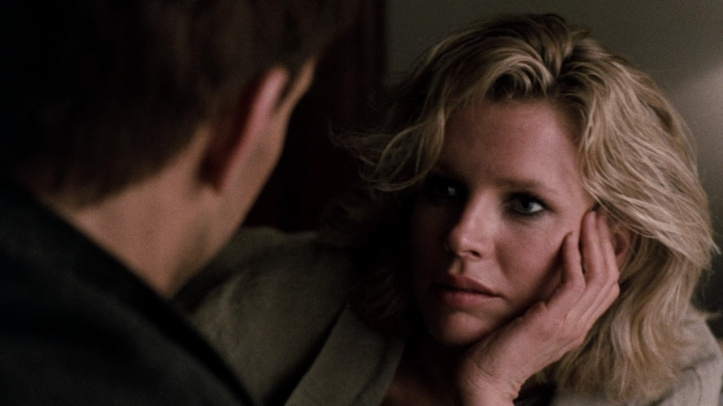 Lyne said the film was headed for an X-certificate unless he cut a fairly explicit scene of the couple making love under pouring water in an alley: 'The censors wanted two minutes cut out of it. They said they didn't particularly have anything against the scene but the cumulative sexuality that led up to it made it more outrageous. I was amazed but one doesn't really get a lot of chance to argue.' He cut another scene from the North American release because it enraged preview audiences: 'It was a scene where the man asks her to play at being a whore. He gets her to pick up money from the floor in her apartment, He says he can get excited only if she gets down on her hands and knees. Audiences started yelling at the screen and sometimes walked out. I was astonished at how vociferous audiences were in the previews. There were scenes in various cuts of this movie that aren't in the movie now.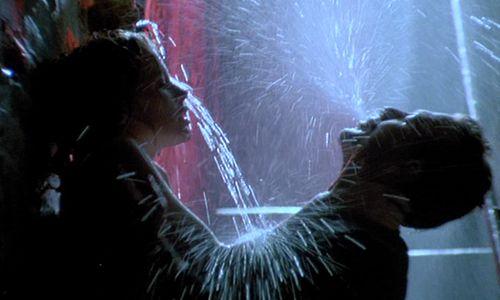 'They were very strong and disturbing scenes, so disturbing to audiences apparently that on one occasion half the audience walked out. On another occasion – and I sat through a lot of previews – they were screaming en masse so loudly in the last two reels of the film that you couldn't hear yourself think. It was bedlam. Another time, it was terrifying. The audience was almost like a lynch mob. I fled. There was no way I was going to be there at the end of the movie. It's frustrating when the critics say you didn't go far enough and the audience says you've gone too far. Where does your allegiance lie? To critics? To the movie audience? To yourself? I don't think it's to the critics in the end, I really don't. If you start trying to please critics then God help you. But I do think to an extent you have an allegiance to the audience because you've got to keep them in the theatre haven't you? I guess the bottom line would be that the studio wouldn't have let me put out that movie where half of the audience walked out.'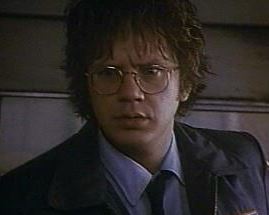 The film did well in North America but even better in Europe where it was released without cuts. Lyne never shied away from controversy and subsequent films are all worth watching: 'Fatal Attraction' (1987) with Michael Douglas, Glenn Close and Anne Archer; 'Indecent Proposal' (1993) with Robert Redford, Demi Moore and Woody Harrelson; 'Lolita' (1997) with Jeremy Irons, Dominique Swain, Melanie Griffith and Frank Langella; and 'Unfaithful' (2002) with Richard Gere, Diane Lane and Olivier Martinez. My favourite and most disturbing to me is the nightmarish 'Jacob's Ladder' (1990) with Tim Robbins (left), Elizabeth Peña and Danny Aiello. Lyne quit movies for almost two decades but he returns with more provocative and deadly erotic games in 'Deep Water', based on a novel by Patricia Highsmith. Starring Ben Affleck, Ana de Armas and Tracy Letts, it's scheduled for release this August.