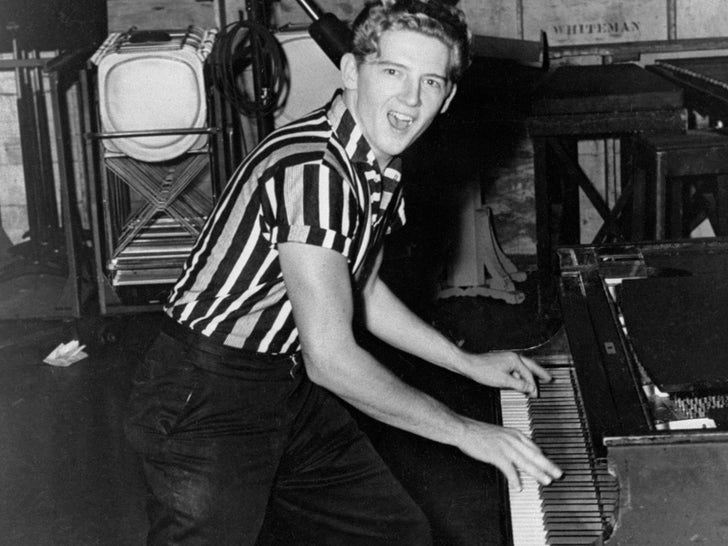 By Ray Bennett
LONDON – Now that he has been laid to rest, it's time to offer some balance to the hysterical reaction to the death of Jerry Lee Lewis. Given that today an artist can be cancelled on the basis of rumours of misbehaviour, it was staggering to see a man's reckless life not just forgiven but heralded because he had a couple of hit records fifty-five years ago. 
Lewis had seven marriages, two of which were bigamous and two that resulted in the suspicious deaths of his wives. He took a 13 year-old cousin as his wife when he was 22. It killed his career for a while and ended in a very messy divorce. Not to mention the careless drowning of a child aged 3, many accusations by spouses of terrible abuse, gun charges and tax evasion by a man who took pride in the nickname Killer.
The Guardian called him 'A defining hero of rock'n'roll', which is hilarious. The newspaper's music writer Alexis Petridis, too young to know, declared that sixty years on, it's hard to imagine what music as feral and raw as 'Whole Lotta Shakin' Goin' On' or 'Great Balls of Fire' must have sounded like to a kid in late-50s Britain'. I was 11 in 1956 and I remember it well.
Just one year earlier, he asserted, pop music had meant cosy light entertainment, citing Doris Day amongst others. Petridis was wrong about Doris Day who had shivered the timbers and hastened puberty in many a young lad with her sensuous performance of 'Ten Cents a Dance' in the movie 'Love Me or Leave Me'.
Petridis was right about the impact of raw rock'n'roll on kids back then but it wasn't Jerry Lee Lewis who blew us away, it was Elvis Presley a full year  before Lewis came along  and there were dynamic performers such as Gene Vincent and Eddie Cochran.
With his skinny arms in rolled-up sleeves, lank blond hair, pale waxy skin,  soul-less eyes, average voice and huge ego, Jerry Lee Lewis made us laugh with his theatrics at the piano. Every solo was the same with two fingers stabbing the keys, a hand drawn across the keyboard along with elbow jabs and kicks with his feet. It was risible. Even Sun Records producer Sam Phillips admitted that Lewis was a lousy pianist.
The top piano-playing rock stars then were Little Richard, Fats Domino and Ray Charles. Lewis came and went in England while they had many hit singles as did Elvis, Bill Haley, Buddy Holly, the Everly Brothers, guitarist Duane Eddy and Memphis balladeer Roy Orbison
We benefitted in England from the absence of racism in music that was prevalent in America and kept white kids so much in the dark that Pat Boone could record 'Tutti Frutti' with a straight face. Elvis Presley's early tracks made us seek out the great Black artists who wrote most of them.  'Lawdy, Miss Clawdy' led us to Lloyd Price and 'Good Rockin' Tonight' to Roy Brown and Wynonie Harris. They were far more exciting than Lewis and Big Maybelle's sexy earlier rendition of 'Whole Lotta Shakin' made Lewis look like milquetoast.
It's scandalous that in the torrent of over-praise of Jerry Lee Lewis there was no mention of the great Black songwriter Otis Blackwell who wrote 'Great Balls of Fire' and 'Breathless' recorded by Lewis. He also wrote several numbers recorded by Elvis including 'All Shook Up', 'Don't Be Cruel', 'Paralyzed' and 'Return to Sender'. Other Blackwell hits included 'Fever" (with Eddie Cooley) recorded by Peggy Lee, 'Hey Little Girl' by Dee Clark and 'Handy Man' by Jimmy Jones, Del Shannon and James Taylor.
Lewis drifted into country music and since, like Dixieland jazz, rockabilly is infectious music with a half-decent band he parlayed his showmanship into a long-lasting novelty act reliant upon his swaggering personality and reputation for mayhem. His act resembled that of an old-fashioned Southern preacher but unlike the phonies on the Bible-thumping circuit, Lewis wasn't selling Jesus. With his monstrous ego, he was selling himself. He was on a par with Screaming Jay Hawkins but without the Black artist's authenticity and aggressive sexual bravado. Plus, Hawkins had written his one hit record, 'I Put a Spell on You', which was recorded by many others.
Lewis knew he was washed up as a rocker in 1972 when he recorded country singer Ray Griff's 'Who's Gonna Play This Old Piano (after I'm not here)?' Somebody, we hoped, who could actually play the instrument. We were rewarded with Jerry Lee's only real legacy – the emergence of Elton John,  a fine pianist, vocalist and songwriter whose antics at the keyboard consigned Lewis to a distant memory.