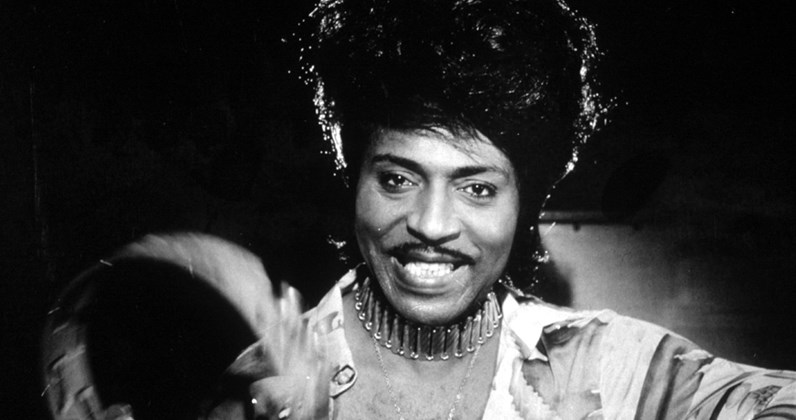 By Ray Bennett
LONDON – The first recording I ever bought was a 78rpm double-A side single of 'Long Tall Sally' and 'Tutti Frutti' by Little Richard, who was born 90 years ago today.
I was 10 when the Glenn Ford picture 'The Blackboard Jungle' opened in England. A gritty classroom drama scripted and directed by Richard Brooks from an Evan Hunter novel, it starred Glenn Ford as a teacher in an inner-city high school with Sidney Poitier and Vic Morrow as rebellious students. It's remembered now as the film that launched rock'n'roll.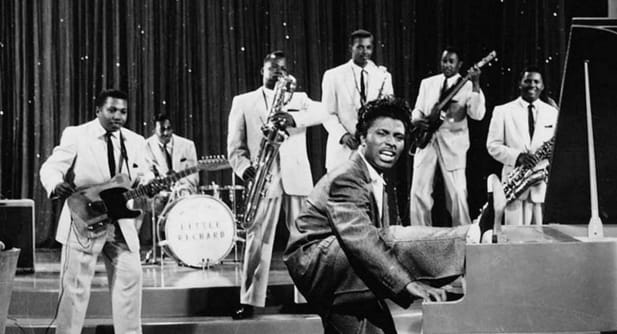 Newspapers carried stories of audiences going crazy when Bill Haley sang 'Rock Around the Clock'. Columbia Pictures capitalized right away with a musical quickie using the name of the Haley number followed quickly by 'Don't Knock the Rock'. Haley featured in the film but the performer everyone was talking about was Little Richard who lip-synced 'Long Tall Sally' and 'Tutti Frutti'.
Frantic at the piano with a voice that defined rock'n'roll, Richard Wayne Penniman from Macon, Georgia, was every bit as much of a revelation as Elvis Presley was in the same year. Elvis became the King but reportedly he told Richard that he was 'the greatest'.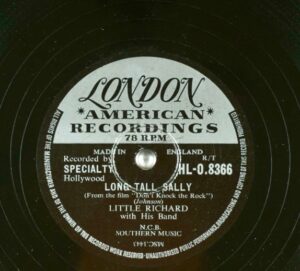 Little Richard's first hit in the U.K. was 'Rip it Up' with 'Ready Teddy' on the B-side, which reached No. 30 on the Official U.K. singles chart. 'Ready Teddy' featured in a film comedy titled 'The Girl Can't Help It', which was released in the U.K. in March 1957.  Lots of young lads went to see it because Jayne Mansfield had the title role but we left singing the songs of Little Richard including the title song.
'Long Tall Sally' went to No. 3 on the U.K. chart and was followed by 'She's Got It', 'The Girl Can't Help It', 'Lucille', 'Jenny Jenny', 'Keep a Knocking', 'Good Golly Miss Molly' and 'Baby Face', which peaked at No. 2. I bought them all.
Unlike Elvis, in 1962 Little Richard toured Europe with performances in Britain, at some of which the Beatles were the opening act. Sadly, I never saw him perform but more than thirty years later, I spoke to him briefly at a music event in Universal City. At least I got to tell him how much his music had meant to me and my friends as teenagers. He died aged 90 in May 2020.