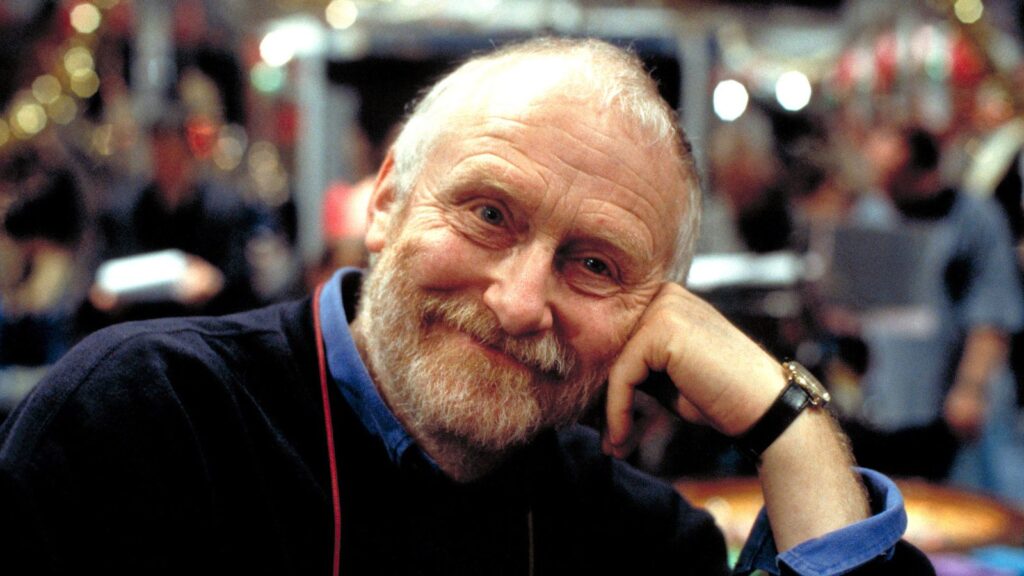 By Ray Bennett
LONDON – Mike Hodges, who has died aged 90, was one of the greatest British filmmakers but producers often didn't know what to do with him. He made only nine feature films but they include four splendid crime pictures – 'Get Carter', 'Pulp', 'Croupier' and 'I'll Sleep When I'm Dead' – and a rollicking space fantasy, 'Flash Gordon'.
I first met Hodges in 2003 when American film producer Mike Kaplan, whom I'd gotten to know in Los Angeles, invited me to dinner at the Edinburgh International Film Festival with the director and principal cast of 'I'll Sleep When I'm Dead' including Clive Owen, Jonathan Rhys-Meyers and Jamie Foreman.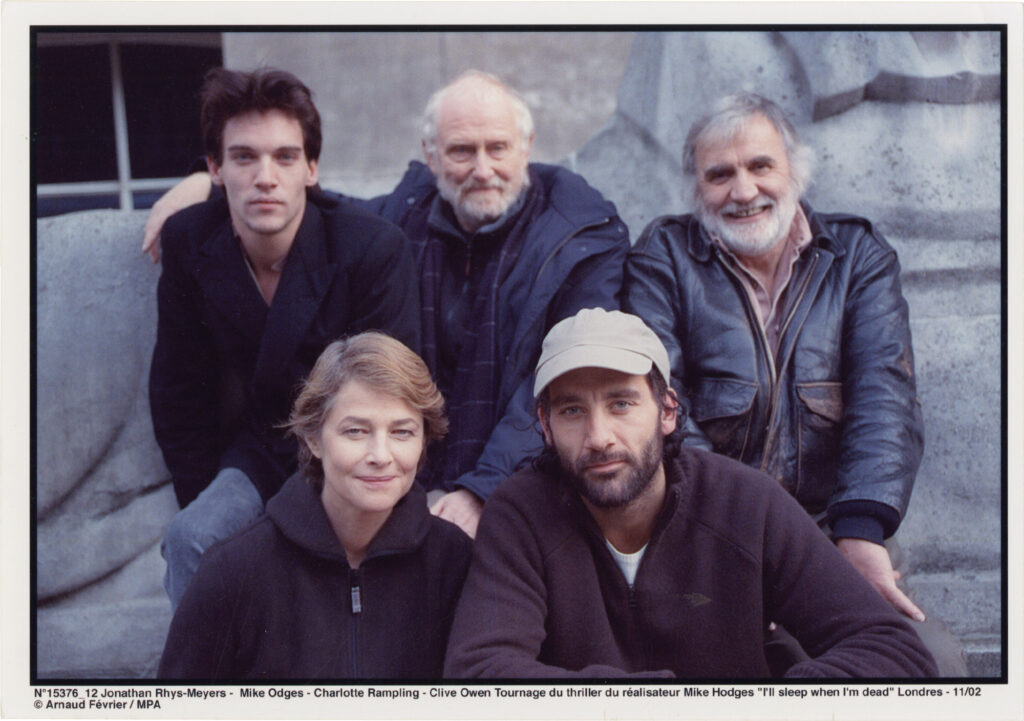 Hodges and I hit it off and stayed in touch afterwards. He invited me to lunch at his son Jake's splendid Spanish restaurant Cigala (now closed sadly) on Lamb's Conduit Street and to the London launch of the picture. My daughter Shannon, who was working in England at MTV, accompanied me to the screening and the after-party at the King's Head pub in Islington.
Shannon was delighted to spend time chatting with Clive Owen while I took similar delight in talking to another of the film's co-stars, Charlotte Rampling. Another bonus was that music for the after-party was provided by the great English R&B and jazz musician Georgie Fame who joined me for a pint.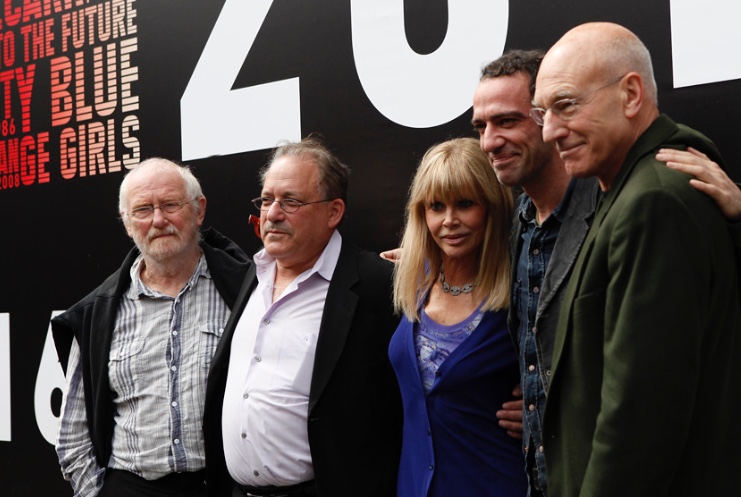 In 2010, Hodges served on the Edinburgh festival jury for the Michael Powell Award for best British feature film. He took me to lunch with fellow juror, Iranian director Rafi Pitts, who spoke eloquently about the problems filmmakers had in his homeland. Hodges also invited me to have lunch with other jurors including New York art curator Laurence Kardish, Patrick Stewart and Britt Ekland (pictured with Hodges above).
Stewart was impressively abashed and wry when I told him how much I'd enjoyed his team-work with Ian McKellan in a West End production of Becket's 'Waiting for Godot'. Sitting next to me, Ekland remained unfussily glamorous at almost 70 and pleasingly had no airs. Hodges wrote to me afterwards to say, 'They were a terrific group.  Great being reunited with Britt. '
Emails from Hodges were always interesting. In 2005, when I asked if he would be at the BAFTA film awards, he wrote, 'Ray,  never go near ANY award ceremonies!!'
In a 2017 missive, he told me he enjoyed reading The Cliff Edge with a review of 'Dunkirk', Christopher Nolan's war picture. 'Good stuff!' he wrote but continued, 'I know I'd simply hate "Dunkirk". Us oldies still have painful memories of "A Bridge Too Far". Stuffed with stars wondering what the fuck they're doing apart from collecting the pay check.'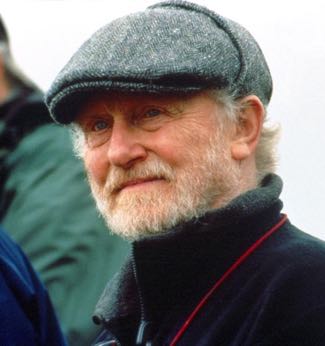 In retirement in Dorset with his wife Carol, he turned to writing noir fiction with a novel,  'Watching The Wheels Come Off', in 2010 and a collection of novellas titled 'Bait, Grist and Security' in 2018. For the second book, he turned to crowd funding to get it published and hated doing it. 'What a weird business – selling yourself? I sit here going red in the face with embarrassment. Mike.'
It didn't work at first. 'All I wanted to do, he wrote, was touché some friends for a few bob.  Why?  To crowd-fund the publication of my three racy novellas, 'Bait, Grist & Security.' Each as sharp as 'Get Carter', as witty as 'Pulp', as cool as 'Croupier', as lurid as 'Flash Gordon'.  No problem thought I.
AND LOOK WHAT HAPPENED
Off to a quick start (offering various inducements to pledge including the clapper board used on 'Croupier') I then got stuck at a miserable 33% of the total sum needed. Old friends, new friends, ex-lovers, acquaintances, enemies, bums, fellow whisky drinkers, long-lost poker players, the naked and even the dead, save an old man's blushes and pledge to buy my book for heavens sake!!!! Otherwise my only literary legacy will be on my tombstone.'
Of course, the funding came through, the book was published and Hodges was suitably grateful.
He told me he wanted to read my own novel, 'Blake's Progress', but needed it in manuscript form – 'I hate reading from screens!'  I was to get a copy for him when we next met in London for lunch. Sadly, that never happened. His last email to me came after I sent best wishes for his 90th birthday. 'Thanks for that, Ray. We had a dreamy sort of day and grateful for that. m.'