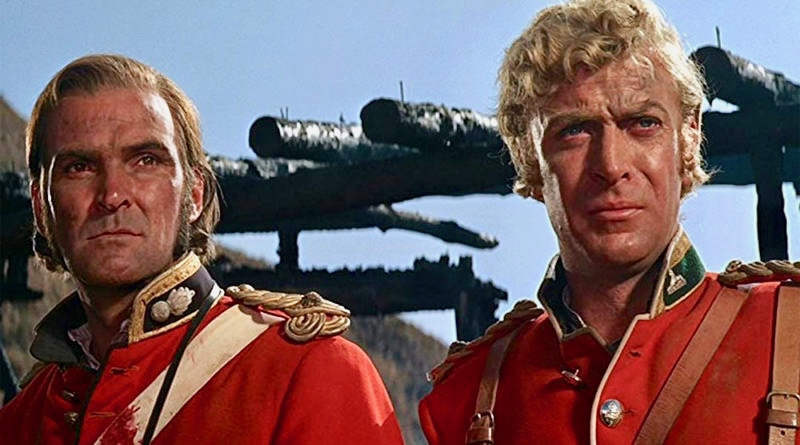 By Ray Bennett
LONDON – Stanley Baker needed a cigarette. The Welsh actor, who was born on this day 95 years ago, was at an after-party following a screening in 1967 of his action picture 'Robbery'.  Pictured above left with Michael Caine in 'Zulu', he was asking those of us in the dwindling crowd if anyone had one.
I was working at Where to Go in London magazine at the time and my editor, Derek Allwright, and I had been waiting patiently enjoying the free drinks and canapes for a chance to speak to Baker as we had been promised. I had one cigarette left.
I called out, Baker accepted it gratefully and I told him about our expected interview. He sat down promptly and proceeded to answer questions for as long as we wanted. He caught the eye of an attendant and soon we had more drinks and cigarettes. Baker was the first major movie star I was to interview and he gave me a lesson in professionalism that I came to expect but did not always experience with movie stars.
Also, he gave me my first instruction in the often precarious business of making movies. After he and producer-director Cy Enfield had huge success with 'Zulu' in 1964, they decided to make another adventure picture in Africa the following year. Titled 'Sands of the Kalahari', it tells of a group of people who survive the crash of a small plane only to be stranded in the desert (pictured below).

They had hoped that Baker's longtime pal Richard Burton would star in the film with his then wife Elizabeth Taylor but she did not want to be on a shoot in the African desert. Baker was joined by Susannah York, Harry Andrews, Theodore Bikel and Nigel Davenport and American actor George Peppard was signed to play the lead. His star had risen with appearances in 'Breakfast at Tiffany's', 'The Victors' and 'The Carpetbaggers'.
The production was just getting started on location in Namibia when Peppard abruptly quit the film. Baker said they were facing ruin unless they could find another star to step in. Just in time, Stuart Whitman arrived to save the day. Baker was full of praise for the rugged Californian and had nothing good to say about Peppard who appeared to have junked the film in order to star in 'The Blue Max'. That film was a hit but it did Peppard little good as word of his cavalier behaviour spread around Hollywood and big film roles dried up.
Baker had garnered praise as a working-class tough guy in crime drams and war pictures, won fame in 'Hell Drivers' and co-starred in Hollywood pictures such as 'The Guns of Navarone' and 'Sodom and Gomorrah'. 'Zulu' was his greatest success and he did well with 'Robbery', a film that had a lasting impact on Hollywood crime movies.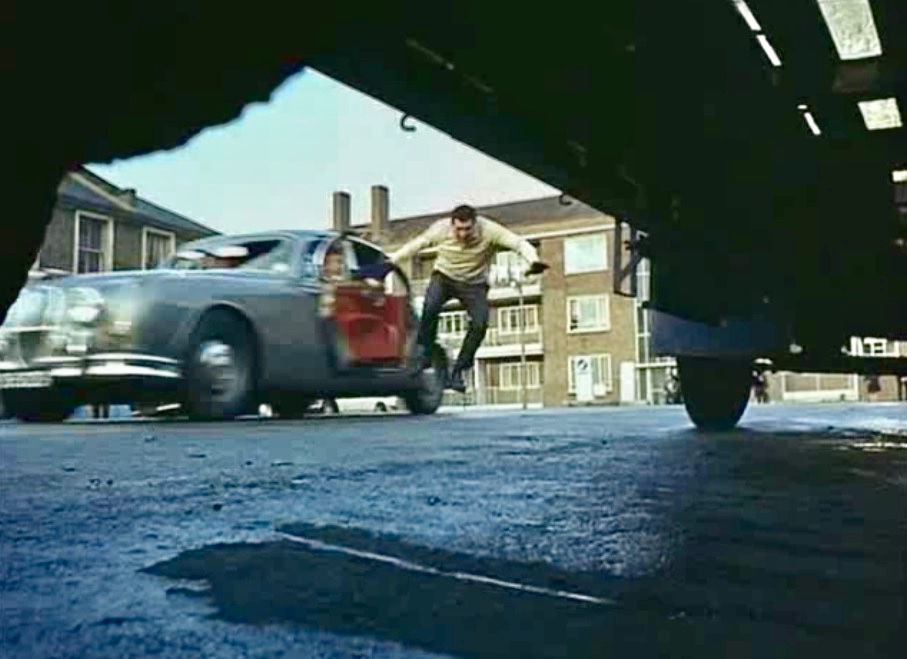 Drawn loosely from the real Great Train Robbery, it was shot on location in London and Baker, as producer, was proud of the fact that he had obtained permission to shoot chase sequences on busy roads in the capital. The sequences caught the attention of Steve McQueen who hired director Peter Yates to helm 'Bullitt', which set the standard for car chases in every crime picture that followed.
Baker died in 1976 aged 48 of lung cancer, a fact that made me shudder when I recalled that last cigarette.