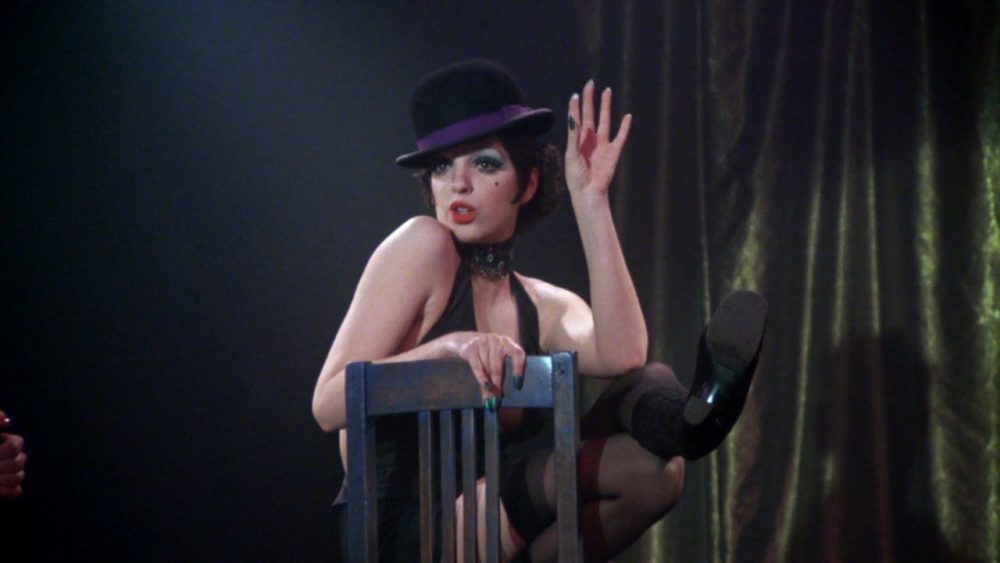 By Ray Bennett
LONDON – Maverick banshees all at once, Elvis sadness, women on water, Fabelmans on the western front. Tár but no thanks. There was a time when I really cared about movies and found the competition for Academy Awards entertaining. Take 1973.
Nominees for Best Picture included John Boorman's 'Deliverance', Jan Troell's 'The Emigrants' and Martin Ritt's 'Sounder'.  For me and my Windsor Star colleague Ron Base, it was all about the battle between a terrific crime picture and a brilliant musical.  Francis Ford Coppola's 'The Godfather' versus Bob Fosse's 'Cabaret'.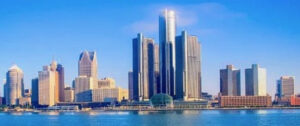 Ron, of course, is now a novelist with the 'Sanibel Sunset Detective' crime yarns and 'Death at the Savoy'. Back then, we were movie nuts and future film critics who had competed often in Hollywood trivia contests. Watching the televised awards ceremony at the Windsor Men's Press Club, on the riverfront just across from Detroit (left), it became necessary to choose a favourite. 
My choice was Fosse's Weimar-era musical, which had ten nominations, while Ron backed Coppola's gangster classic with eleven. We bet five dollars on the first category in which they went head-to-head and then double or nothing on subsequent awards. 
The club was busy as usual and there was a lot of chatter over Angela Lansbury's musical salute to songs in movies. Ron and I focused as my money doubled twice as 'Cabaret' won for best sound and editing. Things were tense as I had forty bucks riding on the best supporting actor award for which 'The Godfather' had three nominees – James Caan, Robert Duvall and Al Pacino.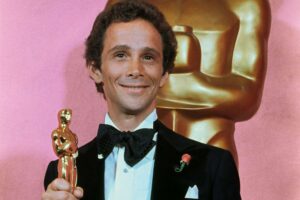 The prize went to 'Cabaret' emcee Joel Grey (left) and my evening looked to be getting better when 'Godfather' lost to 'Travels With My Aunt' for costumes and 'Cabaret' won for art direction, cinematography and Ralph Burns, for 'Cabaret', beat 'Lady Sings the Blues' and 'Man of La Mancha' for best song score adaptation. They did not affect my bet.
Others in the bar became more interested in the Oscar show as Ron and I were both yelling support as if we were at the races.  Coppola sat disappointed while Fosse was named best director and his and Ron's hopes for the best picture prize were sinking fast. 
My money pot had grown inordinately. Friends in the club started to worry about how much Ron would owe to me. It all came tumbling down as Mario Puzo and Coppola for 'The Godfather' beat Jay Allen for 'Cabaret' in the adapted screenplay category. Suddenly Ron and I were even.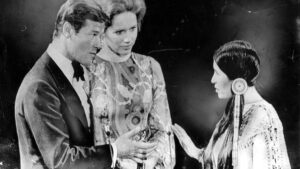 We did not compete in the best acting prizes and, like everyone else, we watched agog when Roger Moore and Liv Ullman announced the best actor winner amd Sacheen Littlefeather (left) showed up to reject his win and voice support for Native American rights.
Happy as I was to see my new five dollar bet become ten with Liza Minelli's deserved win as best actress, the wait for Clint Eastwood to declare 'The Godfather' as best picture seemed eternal.
Ron and I ended up square but on top of having a great time we both won a prize. In the Press Club crowd was the manager of one of the city's cinemas. He said he'd never enjoyed the Oscars so much and gave us each a packet of gift tickets.
It was a more memorable night that when I actually covered the Academy Awards at the Dorothy Chandler Pavillion in the early nineties. I discovered that it was an impossible task for just one reporter. You had to be there hours early wearing a tuxedo in order to sit in a crowded back room with desks, computers and telephones in front of an array of screens to watch the event on television. Food and drink was plentiful but when presenters and winners were trotted out, if you rushed over to hear them utter clichés and respond to inane questions, then you missed the next award.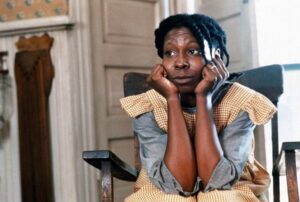 It was much better to oversee coverage by a team, especially as the Entertainment Editor of a major newspaper as I was in 1986 on the Los Angeles Daily News. It was a great team effort. Features editor Steve O'Sullivan did the planning and I did the editing. 'Out of Africa' won for best picture while Steven Spielberg's adaptation of Alica Walker's 'The Color Purple' (above)  – favoured heavily with eleven nominations – was shut out. We ran an eight-page special in our L.A. Life tabloid section with lots of pictures and the front-page headline: 'Purple' drain.
Managing Editor Jane Amari was well-pleased and sent around a note next morning naming all of us. Movie critic Kirk Honeycutt wrote an analysis on which we put the hed 'No plums for 'Purple', columnist Frank Swertlow covered the parties and snagged an exclusive with the rumour that former Twentieth Century Fox boss Marvin Davis might make a bid for CBS. TV critic Yardena Arar reviewed the TV show, Jonathan Taylor and Jack Burditt brought back quotes from the winners, fashion writer Robin Abcarian described the costumes, Michael Szymanski reported from the bleachers and we found room for an item about the winning feature documentary, 'Broken Rainbow', about the forced relocation of Japanese-Americans during World War II. 
Jane marked up the pages with compliments topped with: ' 100 per cent improvement over last year!' Her memo read, 'A great job by everybody! In sum, an Oscar for everyone involved.'
In 1999, after I returned to England as The Hollywood Reporter's European Bureau Chief, a row broke out when the British Academy of Film and Television Arts, which gives out the BAFTA Film Awards, decided that 'Shakespeare in Love' was not a British film and left it off the nominations for the Alexander Korda Award for best British film.
The picture was okayed as British for tax purposes by the government and the tabloids touted its Oscar chances loudly as a British export. Miramax and Universal had financed it and that appeared to present a problem. BAFTA said financing was just one issue among six it considered for the decision. British filmmakers called the decision weird and John Madden, who directed the film, said it was daft: 'If we defined movies by where the money comes from, they'd all be foreign.'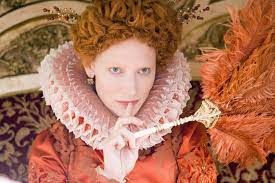 It made good fodder for comment and kept me busy through to the Academy Awards particularly as 'Shakespeare in Love' was named best picture in the BAFTA Film Awards and its period rival 'Elizabeth' (with Cate Blanchett left), directed by Shekhar Kapur, who hailed from the Punjab, won for best British film. They were both up for Oscars and the competition was intense.
The night of the Academy Awards found me at Planet Hollywood in Leicester Square in the middle of the night when the cinemas were closed along with the pubs and most restaurants. First editions of the morning papers were already being stacked as tourists, bemused that the city shut down so early, looked for taxis and the lost and downtrodden traipsed across the pedestrianised showbiz centre.
Inside Planet Hollywood, the film and media crowd downed beer and wine with cigars and cigarettes plentiful through to the wee small hours. Like an excitable crowd at a dinner theatre, they talked over most of the telecast, pausing to cheer Judi Dench's win as best supporting actress for 'Shakespeare in Love'.
The contingent for that picture, however, was exceeded by supporters of 'Elizabeth'. There was a hoot for Gwyneth Paltrow when she presented the Oscar for best art direction to her film's team and there was loud applause when Alan J. Pakula, Akira Korosawa and Roddy McDowell were mentioned in memoriam. The biggest cheer of the night was reserved for when the late Stanley Kubrick was saluted.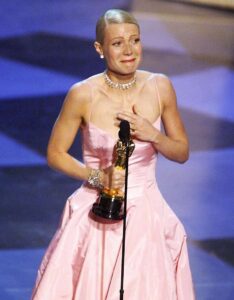 Support for Paltrow's win as best actress started off well but when her tearful thanks dragged on and she got to her grandmother (left) , a chant went up, "Off, off, off!"
When I looked at my watch, it was five o'clock in the morning and there were still prizes to give out. Steven Spielberg was named best director for 'Saving Private Ryan', which cast a pall as then everyone expected it would be named best picture/ But no. 'Shakespeare in Love' nabbed that prize to the dismay of the 'Elizabeth' crowd whose film managed just one win from seven nominations.
It was still dark as I emerged onto Leicester Square. The Odeon Theatre blazed with the title of a new Mel Gibson release, 'Payback'. Business as usual.