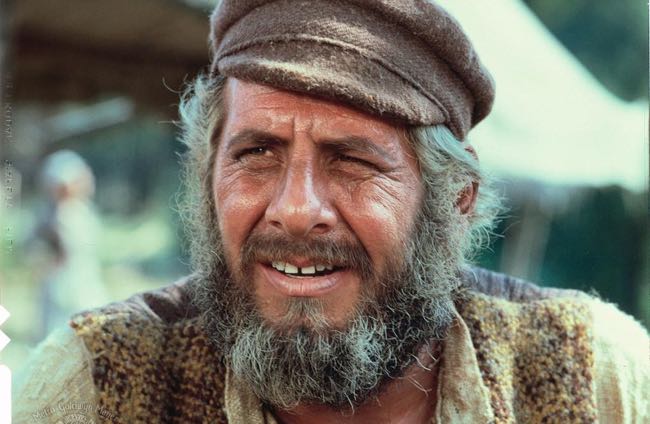 By Ray Bennett
LONDON – 'Fiddler on the Roof' star Chaim Topol cancelled my interview with him in June 1967 but he had a very good reason. He left his starring role of Tevye in the hit West End production to return to Israel to be there for what turned out to be the Six-Day War.
The Israeli actor, who died on March 8 aged 87, had made tickets for the show at Her Majesty's Theatre in London's Haymarket almost impossible to find, but when his country faced peril, he didn't hesitate.
Right in the middle of his record-breaking run in the biggest hit the West End had seen in years, he took off to join his countrymen. Only when an uneasy peace was obtained did he return to the role of Sholem Aleichem's rascally Jewish milkman whose family is forced to emigrate from Tsarist Russia in 1905.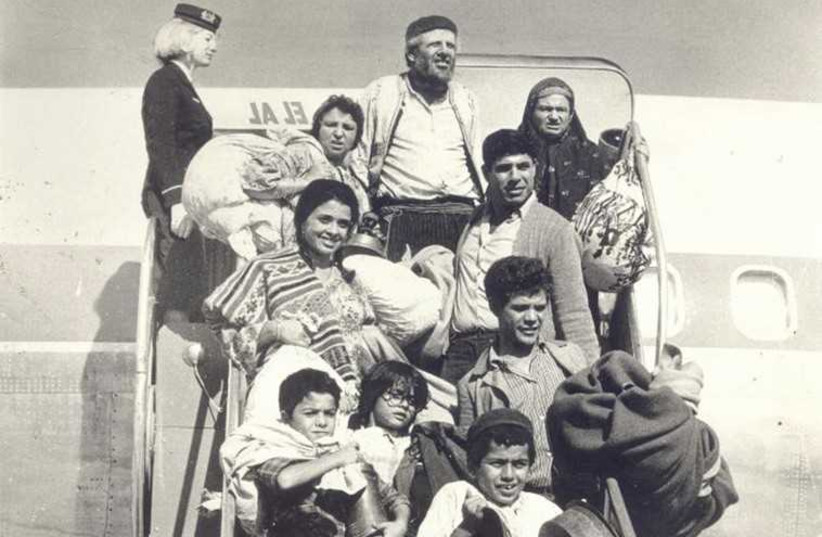 I had seen the actor's satirical  Israeli film 'Sallah' (pictured above), which tells of a Sephardic Jew from Egypt who takes his family to newly established Israel and must plot and scheme to survive. One of the most popular films ever in Israel, it was nominated as Best Foreign Language Film in the 1965 Academy Awards. After seeing him in 'Fiddler', I was keen to interview him for the magazine 'Where to Go in London' where I was on staff.
When our interview finally took place, fresh from the the conflict he had seen in Israel, I was surprised to see that when he was not in character Topol looked not that much older than me. I was 22 at the time and he was 31.
He was filled with emotion about immigration, refugees and old traditions. 'They are subjects close to the heart of anyone who is not ignoring the problems now in the world,' he told me backstage at Her Majesty's. 'It's like "Fiddler" – the problems faced by Tevye are not only Jewish problems – we suffered from them and we have had to find solutions. I hope we have. But they are world problems."
Why, then, did he choose to treat those problems in the show in such a humorous way? 'Because," he said, 'they are such sad things and to digest them you need a spoonful of humour. Anyhow, I don't know another way."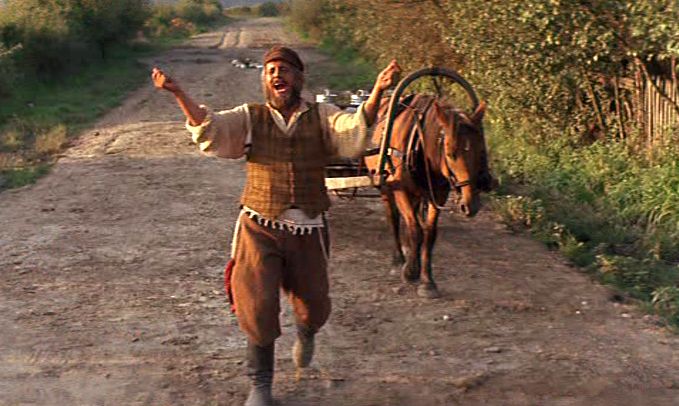 Topol had come to London with the show after he starred in 'Fiddler on the Roof' in Tel Aviv and he continued to play Tevye around the world for much of his life including a stint on Broadway in 1990. The show won a Tony Award as best revival and he was nominated as best actor in a musical.
He told me, though, that he had not intended to become an actor. 'When I was called up for the Israeli Army, people found me amusing in my camp,' he said. 'The officers thought I could be funny in other camps so they put me in the army theatre. I didn't want to go. I didn't want to be an actor. But, eventually, it seemed they were right and when I thought they were right, I decided to learn all I could about acting. They gave me a private teacher and I studied hard.'
Canadian filmmaker Norman Jewison also saw Topol as Tevye in 'Fiddler on the Roof' in London in 1967. 'I was,' he told me years later, 'more moved than I had ever been by any musical comedy form.' Jewison had seen 'Sallah' too but still when he cast Topol in his film version it came as a surprise to many.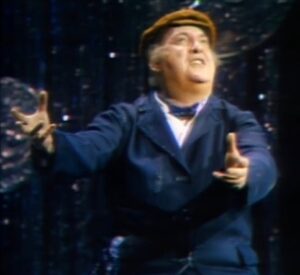 Produced by Harold Prince and directed and choreographed by Jerome Robbins with music by Jerry Bock, lyrics by Sheldon Harnick and book by Joseph Stein, the show had run for 3,242 performances on Broadway. It won nine Tony Awards including Best Actor in a Musical prize for the widely acclaimed  Zero Mostel (left).
Jewison (pictured below) had made TV specials with musical stars including Andy Williams, Danny Kaye and Harry Belafonte. In 1962, he made  'The Broadway of Lerner and Loewe' for NBC starring Julie Andrews, Richard Burton, Maurice Chevalier, Robert Goulet and Stanley Holloway and in 1963 he produced 'The Judy Garland Show' for CBS.
As his big screen career took off, Jewison made two very popular Doris Day comedies – 'The Thrill of it All' and 'Send Me No Flowers' – and two  hit Steve McQueen pictures – 'The Cincinnati Kid', a gritty drama, and 'The Thomas Crown Affair', a romantic thriller. He won Academy Award nominations as Best Director for his surprise hit comedy 'The Russians Are Coming, The Russians Are Coming' and the dramatic 'In the Heat of the Night', which won five Oscars including Best Picture and Best Actor for Rod Steiger.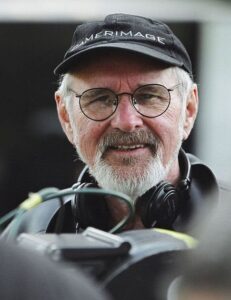 When United Artists asked him to produce and direct 'Fiddler on the Roof', he accepted right away. The studio allowed him to make the call on casting. He told me had seen the Broadway and other productions before he saw Topol in London. For three months, Jewison kept an open mind on casting, he told me, before he decided that Topol was the man he wanted.
'Topol gives to Tevye a dignity I thought was lacking in certain other interpretations,' he said. 'But I must say that choosing was very difficult because I happen to think that Zero Mostel  was a brilliantly creative actor and there were so many others, too. No one told me not to cast him because he wasn't well known. I feel to this day that no one in the world could have played Tevye as well as Topol does.'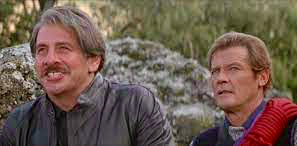 The film won three Academy Awards for cinematography and sound plus one for conductor,  music adaptor and orchestrator John Williams. The film was nominated for Best Picture, Jewison for Best Director and  Topol for Best Actor. All three awards went to 'The French Connection' , director William Friedkin and actor Gene Hackman. For what it's worth, Topol was named best actor in a motion picture musical or comedy at the Golden Globes.
Aside from his long stage career, Tool made several screen appearances including 'Flash Gordon' directed by Mike Hodges, 'For Your Eyes Only' with Roger Moore as James Bond (pictured above) and Dan Curtis's epic TV miniseries 'The Winds of War' and 'War and Remembrance' in which he played Auschwitz victim Berel Jastrow.