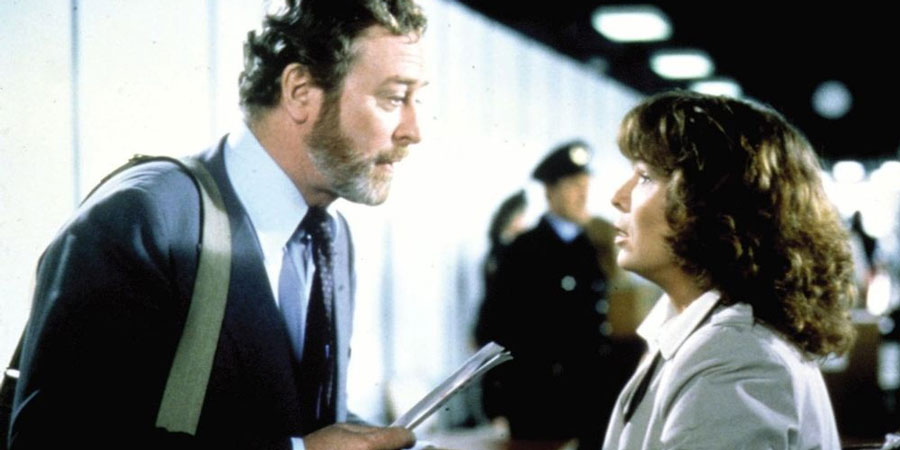 By Ray Bennett
LONDON – Almost forty years ago, I created a weekly movie supplement in Canadian TV Guide called Bigscreen. I wanted a big name for the first edition and Hollywood publicist Jerry Pam facilitated a Q&A with his longtime client, Michael Caine. As Caine turns 90 today, here's what he had to say when he was nominated for an Academy Award for 'Educating Rita' (above with Julie Walters).
Q: Did you think that 'Educating Rita' would be as well received as it has been?
Michael Caine: Yes, I did, because 'Rita' was a two-character play set in one room. Sometimes you see a play and you think, well, this would have to be extended to make a movie. 'Rita' looked like a movie that been crushed into one room. Every time anyone came in, they had to spend five minutes saying what had happened to them. In a movie, you can show it.
Q: Do you feel differently about your Oscar chances this time?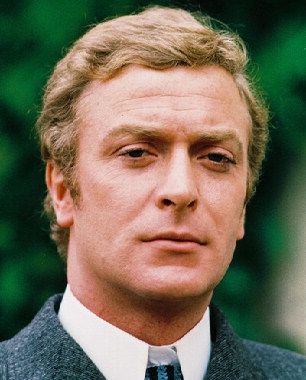 Caine: Yes, I do. I was absolutely sure with 'Alfie' (left) that I wouldn't get it up against Paul Schofield in 'A Man for All Seasons' and I was absolutely sure with 'Sleuth' (pictured with Laurence Olivier below) that I wouldn't get it up against Marlon Brando in 'The Godfather'. This time, I think it's a horse race. I think, probably, Robert Duvall has the edge but it really is an open field.
Q: How do you feel about the competitive aspect of the Oscars?
Caine: Well, I've been a completely non-compettive person throughout my life. I don't have any sense of competition about the Oscars. I mean, it's not the best actor or best performance, it's the preferred performance of the year. I don't think there is a winner.
Q: Is 'Educating Rita' your best work?
Caine: I think it is the best work I ever did because it's the performance of a man who is completely unlike me, with whom I have nothing in common, and yet it's obviously convinced people that I was that man. I've always tried to hide the machinery of acting so that you only see the person rather than an actor giving a performance. That's the closest I ever came to it.
Q: How have you managed to avoid being pigeon-holed in one kind of role?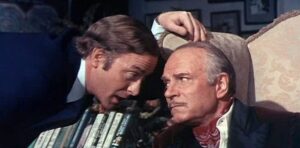 Caine: I think it's because my early training was in repertory doing one play a week, which is fifty-tw0 characters a year. Quite subconsciously, I've treated motion pictures as repertory. I never, ever, saw myself as a great massive star persona who's going to be adored for his good looks or blue eye. I always felt myself to be, rather than a star, a leading actor and if you're a leading actor you've got to come up with something different every time.
Q: What impact did moving to Hollywood have on your career?
Caine: Oh, enormous, tremendous. Not only in Hollywood, or America, where I became better known obviously but from the point of view of non-American producers in England. They took much more interest in me. There was that old thing about, 'You're not an internarnational name.' I always remember British war films used to be full of fading American film stars wandering around with 'Canada' on their shoulders. I thought I'd do the opposite: go to America and become an 'international name'.
Q: Do you ever think of returning to live in England? What would draw you back?
Caine: I never left England until I was 46 so I was already ingrained in the English countryside. It's the actual English countryside that would draw me back. I love the weather, which might sound kind of masochistic but I like the change of seasons. Plus, of course, there are silly things that you miss. Certain types of food. Plus, the English voice, I miss. I don't suppose I ever will go back to live but that's what often makes me think of it.
Q: Is it a coincidence that four of the Best Actor nominees this year are British or does Britain somehow produce superior actors?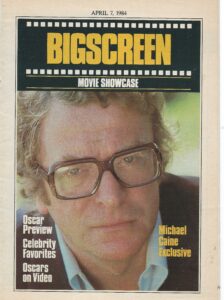 Caine: No. I think it's just a coincidence. I don't think that Albert Finney or  Tom Conti or  Tom Courtenay or myself are any better actors than Duvall, DeNiro or Hoffman. It's just that America has the money to make gigantic pictures, special-effects picture. Britain , of necessity, being financially strapped as far as movies are concerned, has to make small pictures and small pictures must concentrate or performnce. There are great actors here, it's just that years ago if you wanted to find a film star, soomeone to put under contract, you went down to the beach at Malibu and found the biggest guy who could stand on his hands the longest and you put hiim under contract, which of course is entirely the wrong thing to do. The material is there; I just think that for years motion pictures went to the wrong source.
Q: Your acting is described as effortless. Do you feel underappreciated or that you're not give credit for the hard work?
Caine: I do in a way but I don't think you can grumble about it. It's rather like watching Fred Astaire dance. You think, well, I can do that but of course you can't. As opposed to watching Gene Kelly where you think, I couldn't do that and you couldn't either. It's just whether you make it look difficult or make it look easy. If you make it look difficult, I do think you get more recognition quicker. But, as proven with 'Educating Rita', I've finally been recognised for the fact that I've cut back on the histrionics and just gone for the character. What I do is not easy. I face every new movie with complete and utter dread. To make it look effortless is absulutely draining and I'm always drained at the end of a movie.
[Robert Duvall did win the Academy Award in 1984. Caine went on to earn three more nominations winning for best actor in a supporting role for 'Hannah and her Sisters' (1986) and 'The Cider House Rules' (1999). He returned to live in England in the late 1980s.]