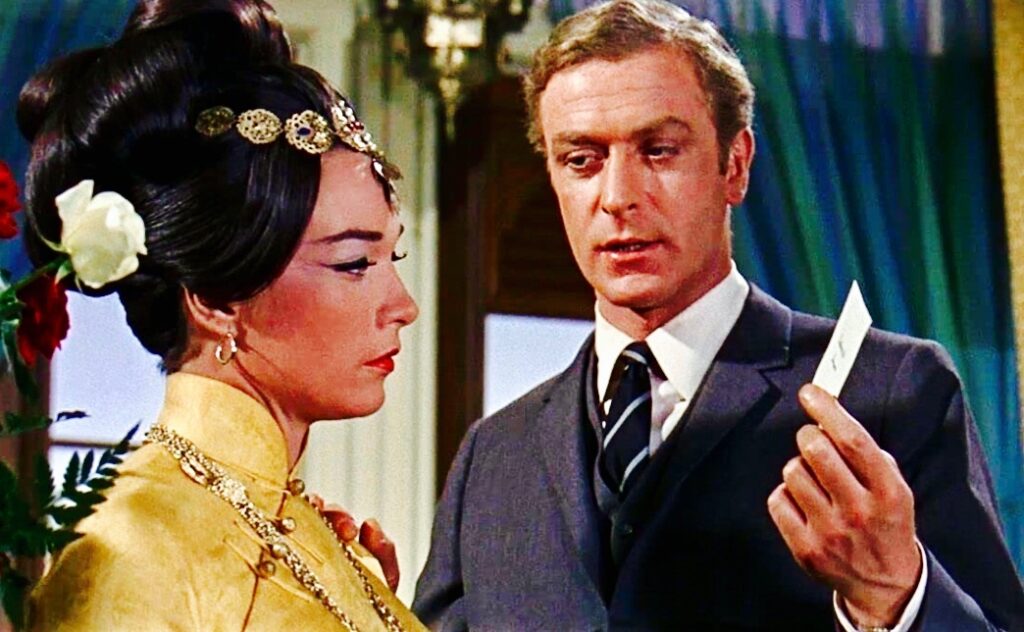 By Ray Bennett
LONDON – Michael Caine, who is still making films in his 90s with 'The Great Escaper' due out this year, has made so many movies that some tend to get lost. Here are seven I've always found worth a watch even though they are of varying quality.
'Gambit' (1966) Caine plays a genial conman who involves Shirley MacLaine (pictured top) in a fanciful plan to relieve millionaire Herbert Lom of a priceless artifact. Directed by Ronald Neame with a score by Maurice Jarre, it's not wholly convincing but it is entertaining.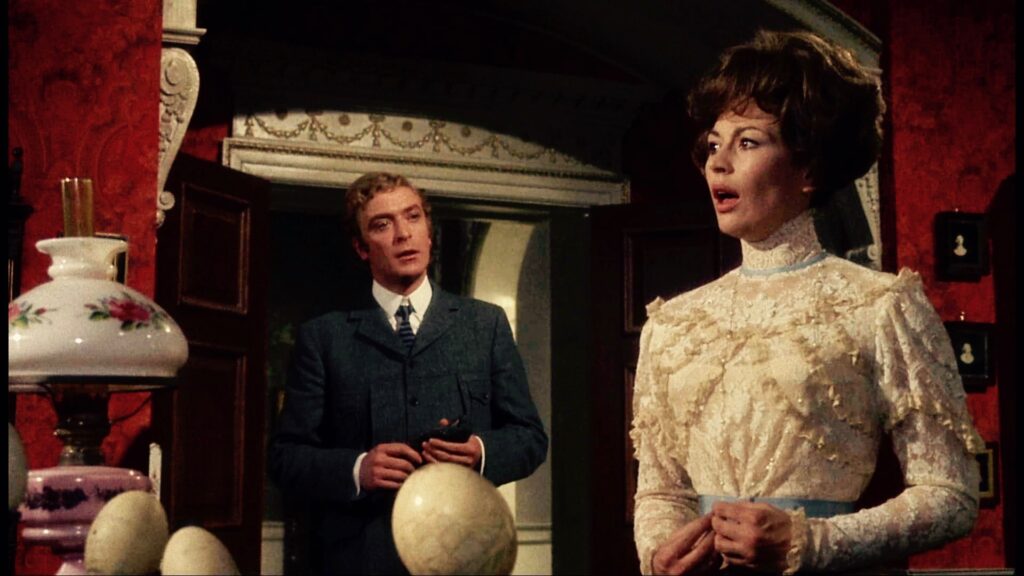 'The Wrong Box' (1966) is a shambolic British comedy based on a 19th century novel cowritten by Robert Louis Stevenson. Produced and directed by Bryan Forbes from a screenplay by Larry Gelbart and Burt Shevelove, it's about two old codgers – John Mills and Ralph Richardson – trying to outlive each other to inherit a fortune. Michael Caine and Nanette Newman (above) are droll as a decorous couple who might benefit while the best laughs are provided by Peter Cook, Dudley Moore and Peter Sellers. John Barry provides the music.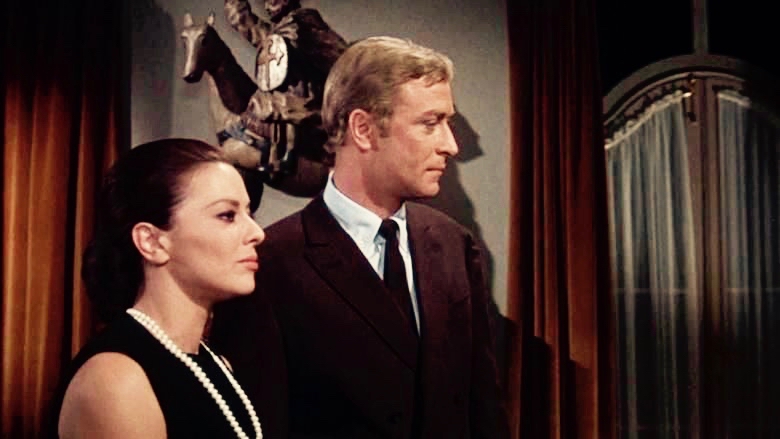 'Deadfall' (1968) reunites Bryan Forbes and John Barry in a reasonably solid crime yarn with Michael Caine as a cat burglar trying to rip off a wealthy man (Eric Portman) by seducing his younger wife (Giovanna Ralli, above)). It has some surprises and the odd nasty turn. Shirley Bassey sings 'My Love Has Two Faces' with music by Barry and lyrics by Jack Lawrence ('Beyond the Sea')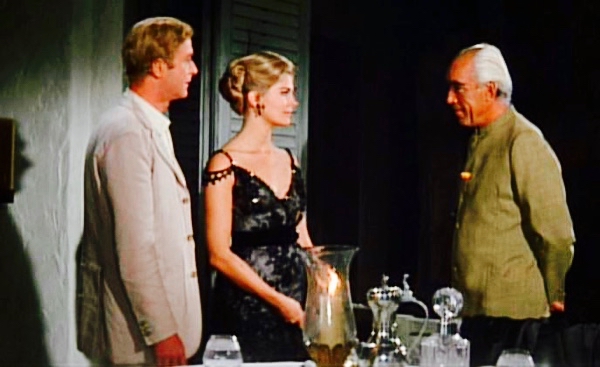 'The Magus' (1968) is a right mess directed by Guy Green with a screenplay written by John Fowles who wrote the brilliant original novel. Caine is a teacher on a Greek island who gets involved with a mysterious trickster (Anthony Quinn) and women played by Candice Bergen (above with Caine and Quinn) and Anna Karina. It is fun watching the cast try to make sense of all the nonsense.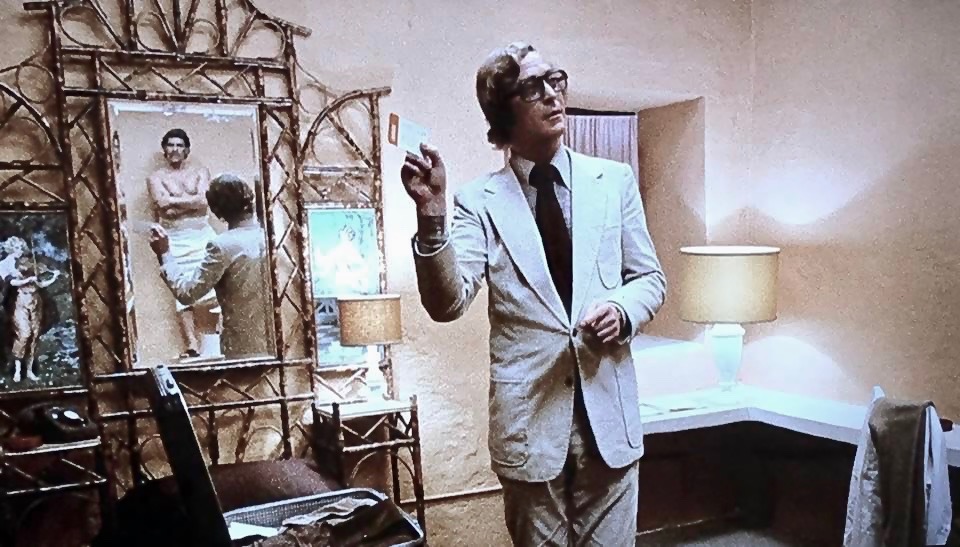 'Pulp' (1972) sees Caine working again with the the British 'Get Carter' director Mike Hodges. It's a very good wry comedy with Caine as a writer of cheap detective novels who is hired to write the autobiography of a notorious mobster played by Mickey Rooney. The two actors are in great form and the picture marks the last appearance of classic noir actress Lizabeth Scott.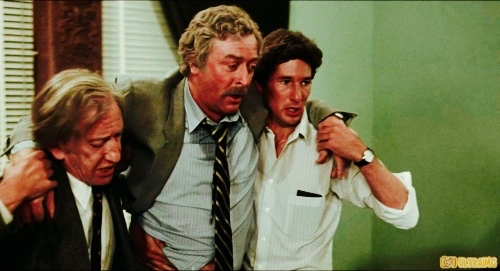 'The Honorary Consul' (1983) is a flawed adaptation of the splendid Graham Greene novel about murky happenings in a south American dictatorship. Caine plays the title character, a jaded British officia whose attractive younger wife (Elpidia Carrillo) has an affair with a doctor (Richard Gere, above) who is mixed up with active dissidents. The director is John Mackenzie who made the excellent London crime tale 'The Long Good Friday'.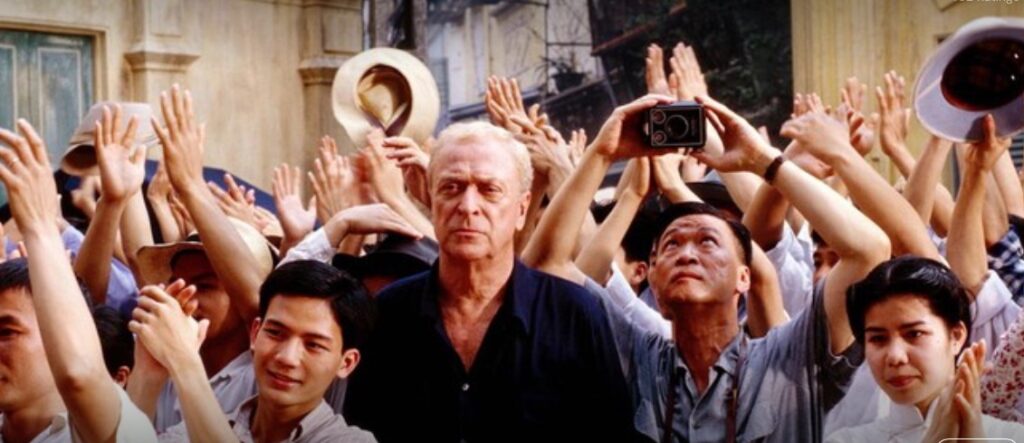 'The Quiet American' (2003), from Australian director Philip Noyce, is a much better treatment of the Graham Greene novel than Joseph L. Mankiewicz's jingoistic 1958 version. Michael Caine is a cynical newspaperman in Vietnam in the early Fifties who becomes increasingly concerned about the activities of a blithe and seemingly naive American played by Brendan Fraser. Both actors are excellent as, unlike in the earlier film, the point of Greene's cautionary tale is made forcibly.