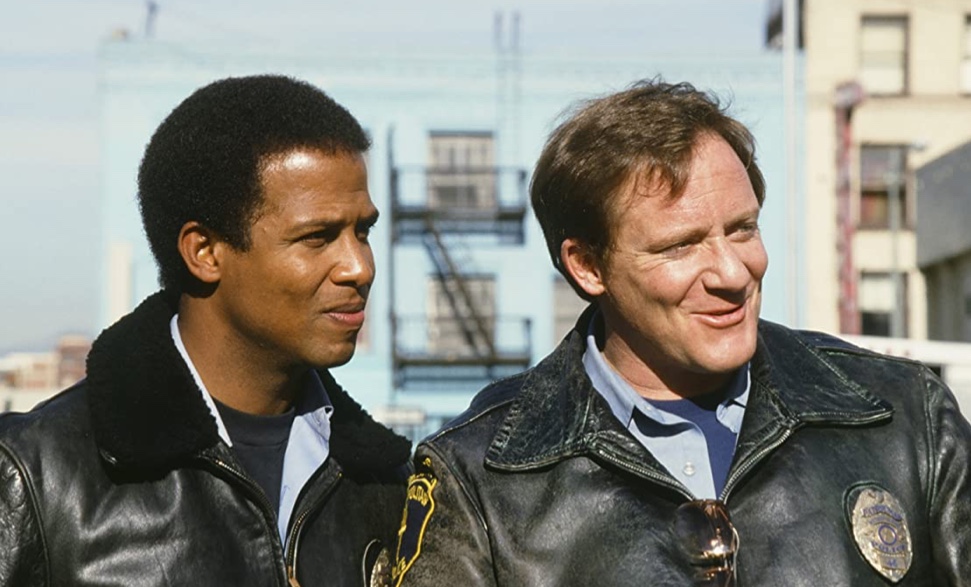 By Ray Bennett
LONDON – 'You don't say Hill and you don't say Renko. You say Hill and Renko'. Charles Haid (above right) stated the case for one of the most durable partnerships on television in the 1980s on the hit cop show 'Hill Street Blues'.
Officers Andy Hill, played by Haid, and Bobby Hill, played by Michael Warren, were an odd couple of a rowdy white cowboy and a smooth black dude. They were staples on the show that ran for one hundred and forty-six episodes from 1981 to 1987 earning ninety-eight Emmy Award nominations with twenty-six wins.
At the outset, their partnership was to be a one-shot deal. In the show's stunning pilot episode, the two were gunned down. Hill was to survive but Renko was to die. Series creators Steven Bochco and Michael Kozoll and  NBC president Fred Silverman saw the chemistry between Haid and Warren and decided to bring Renko back to life.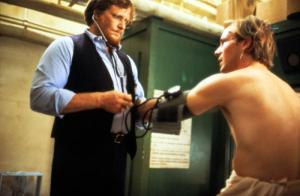 Haid had just finished shooting Ken Russell's movie 'Altered States' (with William Hurt, left) and his pursuit of a movie career did not allow for TV work. 'I had no intention of doing a series at all,' he told me. 'But I had a great time doing the pilot and when I saw it, I was overwhelmed. I thought, my god, this is exactly right. It was the bast damned thing I ever saw.'
The two actors hit it off and became close friends although there was nothing similar in their backgrounds. Warren was from South Bend, Indiana, where his father was a janitor with a second job driving a truck. Haid was from an upper middle class family in Palo Alto, California, where his father was a Maritiime lawyer.
The two saw each other through separations, marriages, divorces and remarriages. When Haid married a second time, Warren was his best man.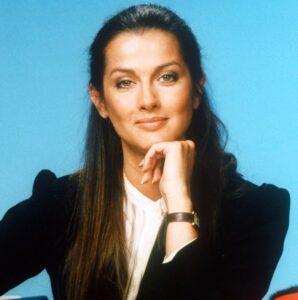 Warren recalled their first meeting on the 'Hill Street Blues' set. 'I heard him first coming down the hallway,' he told me. 'He'd been abroad and there were people he knew that he hadn't seen in a long time. I just saw this guy talking non-stop, incessant chatter. He was like a bull in a china shop.'
Haid admitted, 'Perhaps a bit of a volatile reputation preceded me in terms of being uncompromising and kind of a character on the set.'
I saw that for myself. 'Hill Street Blues' first aired as a mid-season replacement in January 1981. It was picked up but a writers' strike meant production was delayed for a few months. On the first day back on-set on Wednesday Sept. 9 at 10:30am on Stage 15 in the CBS Studio Center on Radford Avenue in Studio City, everybody was there.
Veronica Hamel (above), who played attorney Joyce Davenport, and Bruce Weitz, who was a manic cop named Belker, were talking about fans' reaction to their new-found fame.
Weitz said, 'Someone just came up to me and said, gee, you're short!' Hamel, looking as impeccable as always, said a woman looked at her and said, 'You're small.' The actress looked down at her bust and sighed. 
Charlie Haid was listening and he chimed in. 'They were talking about your tits. Someone said you're Jane Russell without tits.' Hamel burst out laughing. Then Haid noticed the tape recorder in my hand. 'Jesus,' he said, 'you're not taping this shit, are you?'
Haid, who turns 80 today, went on to become a successful TV director on shows including 'ER', 'Sons of Anarchy', 'Breaking Bad' and 'Criminal Minds'. Warren, who was 77 in March, continued acting until he retired in 2019.