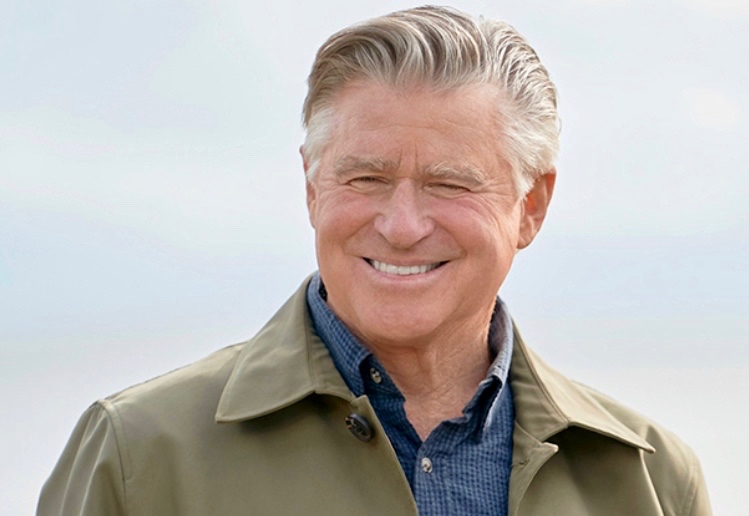 By Ray Bennett
LONDON – Treat Williams, who died aged 71 on June 12 in a motorcycle accident, became instantly famous in the movie version of 'Hair' in 1979. After shining brightly in Sidney Lumet's fine 1981 cop picture 'Prince of the City' (below), he was on track to become a major movie star until fame and cocaine got in the way.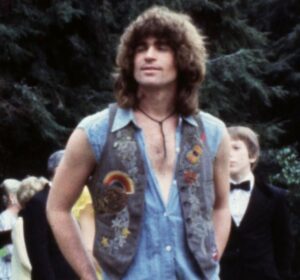 'It wasn't for a very long period,' he told me, 'but I was always trying to keep up with everybody else. I think that when you first achieve a certain degree of fame it's like an aphrodesiac or something. You get caught up in it. It was right after "Hair"(left)  opened for about a year or so. You have to live it for a while until it wears off. Then that feeling just gets real tiresome and it's no fun.'
The death of John Belushi in 1982 helped straighten him out. 'Johnny's death had a lot to do with it,' Williams said. 'The reality of all of us going to the funeral made everybody think about how you're going to live your life. Do you want to be able to explore your talent or do you want to abuse it? John had a lot of stuff left and it was destroyed.'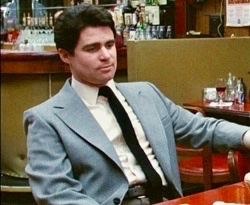 His high times sidelined Williams in his rush to bigscreen stardom. He was part of Steven Spielberg's large cast in the bloated comedy '1941' but his big chance was gone. He settled for a long career on episodic television with four seasons playing widower Dr. Andy Brown on the drama series 'Everwood' from 2002.
When I spoke to him in 1984, it waa  for s crime movie titled 'Flashpoint' notable mostly for its Tangerine Dream soundtrack. His co-star was Kris Kristofferson (below), another guy with a lively past. Williams was from Connecticut and Kristofferson was from Texas but Williams said they got along well on location in Arizona.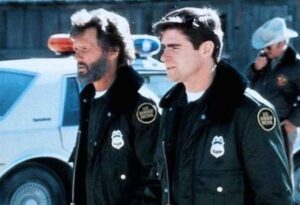 'We've become good friends,' he said. 'It was one of those situations where opposites attract. He's a very bright guy. We ran and worked out a lot. That's all we did.' 
Did they swap old tales? 'No,' Williams said, 'we were too busy doing what we were doing, you know? I mean, once in a while we'd laugh about it. Kris would tell a story about making "A Star is Born" but he said he doesn't remember a lot about it.'