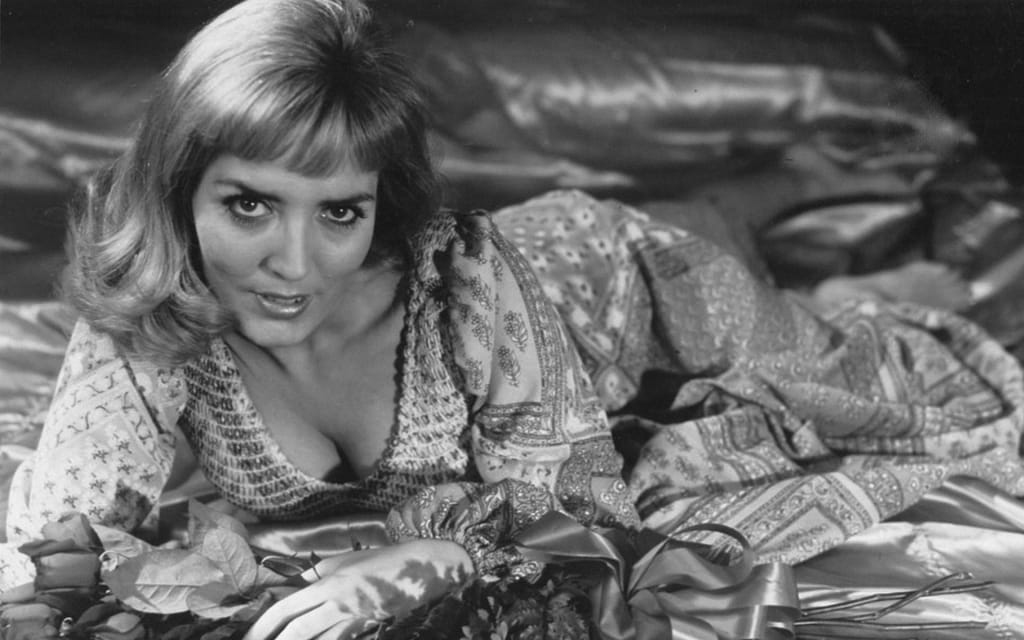 By Ray Bennett
LONDON – I went to London to see the Queen and met the Happy Hooker, who led me astray.
Fifty years ago this month, Queen Elizabeth II was touring Canada and The Windsor Star newspaper sent me to cover the leg of her trip in the closest city in southwest Ontario.
After she did a walkabout and departed, photographer Cec Southward and I repaired to the London press club, as you would, for a libation or two. That's where we unexpectedly ran into Xaviera Hollander and I got distracted.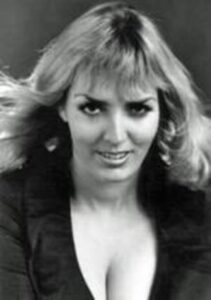 The flamboyant and glamorous former call-girl and madam was also on tour promoting her ghost-written memoir 'The Happy Hooker: My Own Story'.
The Press Club was extra crowded with lots of other out-of-town press when Hollander strolled in. She did not appear to be surprised and she lost no time becoming the centre of attention. Initially, that was for the physical affection she displayed with her companion, a very attractive and responsive young woman. When a reporter asked, she said only 'she's my girlfriend.'
Happy to take questions, her responses were provocative and entertaining and it soon became a press conference. Cec and I would have stayed longer but we had a long drive ahead of us and I had stories to write for the next day's paper.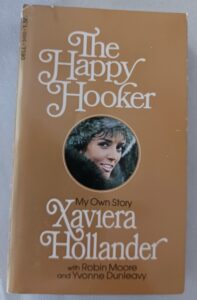 In the parking garage, preoccupied and laughing about meeting the Happy Hooker, I helped Cec load his photographic equipment into the trunk. Without thinking, I placed my notebooks on the roof of the car. We drove off, and I forgot about the notebooks.
Back in the newsroom of The Windsor Star, I realised with horror what I had done. There was only one thing for it: I had to do what reporters call a memory dump. I wrote down everything I could recall of that day excepting the Happy Hooker.
Not to worry, though, as she brought her road-show to Windsor. She crashed the mayor's daily press briefing and demanded a retraction from the paper for its reporting on the incident – 'The Star owes me an apology,' she said. 'I don't mind publicity but not of this nature.' 
A crowd of about eight hundred paying customers showed up to hear two lectures by Hollander while members of a group calling themselves Concened Canadian Christians protested outside.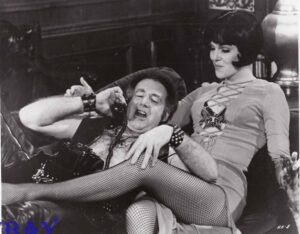 In front of the venue, a truck pulling a sign with a message in flashing lights – 'Marriage is honorable but whoremongers God will punish' – was ordered moved by police for blocking traffic. The truck was then driven back and forth along the road.
The Happy Hooker swept out of town, job done. The New York Times reported that her memoir had sold four-and-a-half million copies. Hollander went on to become a sexual icon with more books and lecture tours and a long-running advice column, Call Me Madam, in Penthouse Magazine.
She narrated a pornographic film titled 'The Life and Times of Xaviera Hollander' with Samantha McLaren in the title role in 1974. One year later, Lynn Redgrave played her in a mainstream film comedy, 'The Happy Hooker' (above) followed in 1977 by 'The Happy Hooker Goes to Washington' starring Joey Heatherton and 'The Happy Hooker Goes to Hollywood' with Martine Beswick in 1980.