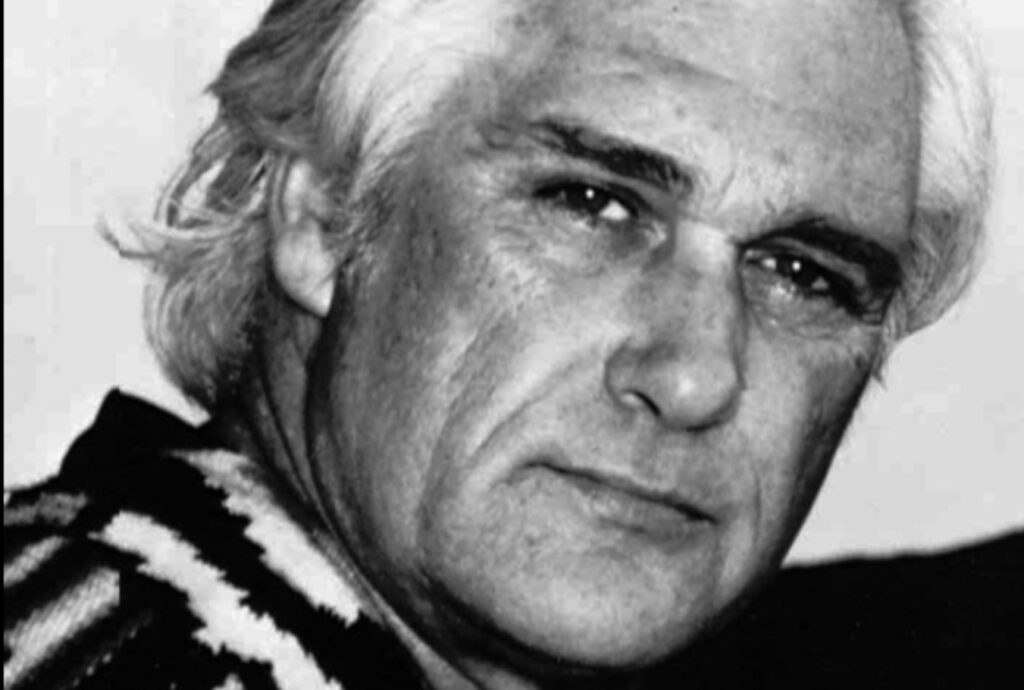 By Ray Bennett
LONDON — Charlie Rich is the biggest star in country music not to be admitted into the Country Music Hall of Fame. It is time that was corrected.
Charlie, who died in 1995 aged 62, was one of the best-loved names in the genre as a songwriter, singer and piano player. His recordings of 'Behind Closed Doors' and 'Most Beautiful Girl' made him an international smash on country and mainstream charts. He won major awards, appeared in folksy Clint Eastwood comedies and headlined in Las Vegas.
Born in Colt, Arkansas, he was taught the piano by his mother Helen, a church organist; he studied music at university and played in a band when he served in the U.S. Air Force. Regarded as the musician's musician, he played and sang in honky-tonks and clubs for twenty years before hitting it big.
Charlie had several hits on the country charts and then 'Behind Closed Doors' changed his world. In 1973, the song earned him a Grammy for Best Male Country Music Performance and in 1998 the track entered the Grammy Award Hall of Fame
Only six artists have won back-to-back Country Music Association (CMA) Awards for Best Album of the Year: George Strait (twice), Johnny Cash, Ronnie Milsap, Garth Brooks, Tim McGraw and Charlie Rich. All of them are in the Country Music hall of Fame except Rich.
In 1974, he was named CMA Entertainer of the Year. At the next ceremony, he appeared to announce his successor. Opening the envelope, he read the name John Denver, pulled out his Zippo lighter and set fire to the card. Many fans in the television audience roared their approval but it was a gaffe that did not go down well.
There were several explanations from him reacting to treatment for a bee-sting to being over-served. If he had self-medicated, there was a simple reason. One of the most appealing things about Charlie Rich was his extreme shyness. I had viewed him as a confident performer and only when I met him did I discover that he became very anxious in public. 
I came to know him as my father-in-law when I married his eldest daughter, Renee. Charlie was a big man, handsome and imposing but his natural instinct when not performing was to withdraw. By then mostly retired following a hugely successful career, he performed rarely. Before a concert one night, he confessed to me how nervous he was before every appearance. I told him that John Gielgud, an Oscar-winning knight of English theatre, admitted that he threw up every time he was about to go on stage and that cheered him up immensely.
in the many years I knew him, I never saw him take a drink. Before he sold his airplane, a Vickers 798D Viscount with his Silver Fox logo on the fin, he had one of his pilots teach him how to fly. Proudly, he showed a video of his first solo flight in a single-engine plane.
On July 25, 1995, Charlie died peacefully in his sleep from a blood clot in his lung. He hadn't had a drink in years and had seldom looked better. He left behind a great catalogue of fine recordings and a brilliant legacy. Sam Phillips, the Memphis record producer who also discovered Elvis Presley, Johnny Cash, Roy Orbison, Jerry-Lee Lewis and Carl Perkins, told me, 'Charlie was the most diverse musician I ever worked with.' When Charlie spoke, the sound was of crushed gravel. When he sang, his voice moved Bob Dylan to call him his favourite ballad singer.
Herbie Hancock, Randy Newman and Kris Kristofferson all told me how much they admired him. George Jones saluted him along with Elvis and Jerry-Lee (both of whom are in the Hall of Fame) as 'the boys from Memphis' in his paean to country-music greats, 'Who's Gonna Fill Their Shoes?'
Charlie Rich grew up with a hard-scrabble sharecropper's view of the world with Mississippi Delta music in his veins. Aside from loving his family, sll he wanted to do was sit at the piano and sing. He did no make happy music- he hated it – and what set him apart from almost every other country singer was tat he never whined in his songs. The best song he wrote was 'Feel Like Going Home', which has been recorded by innumerable artists and featured in many films and TV shows. It displays the unvarnished honesty that he brought to his life and to his music. It is pure country.
Charlie Rich belongs in the hall of fame.