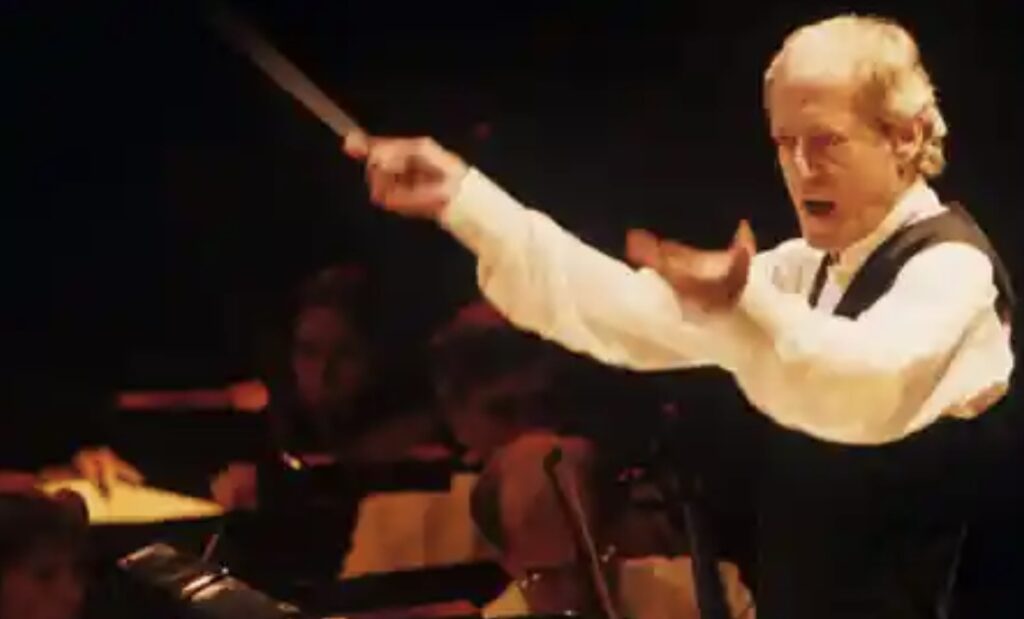 By Ray Bennett
LONDON — English film composer John Barry, who was born on this day in 1933, won five Academy Awards and created the definitive music for James Bond but he remained very fond of his early British films and spoke warmly of comnposers he admired.
He told me he had a 'terrific time' in London making films such as 'The L-shaped Room' (pictured below with Leslie Caron, Brock Peters and Tom Bell), 'King Rat', 'Seance on a Wet Afternoon', 'The Whisperers', 'The Wrong Box' and 'Deadfall' with British director Bryan Forbes. 
'Bryan loved music,' Barry said. 'He understood it and he always listened to what I had to say. They were all interesting and different. Some of them were very successful. They were beautifully made movies with extraordinary performances. There's a lot of very good filmmakers that I've had the pleasure of working with. I loved working with John  Schlesinger on "Midnight Cowboy" and "Day of the Locust", Sidney Pollack on "Out of Africa" and Francis Ford Coppola on "Cotton Club", "Hammett" and "Peggy Sue Got Married".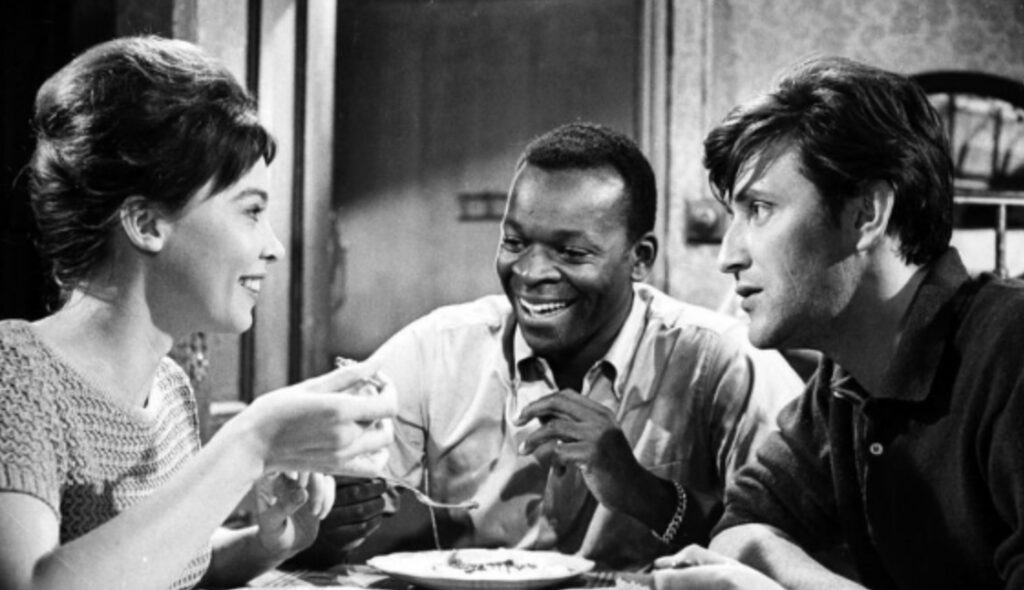 Barry was a huge fan of Erich composer Erich Wolfgang Korngold's music in the Thirties for Hollywood movies  such as 'The Adventures of Robin Hood', 'Captain Blood' and 'The Sea Hawk' 
'They were wonderful, larger-than-life scores and they still hold up,' Barry said. 'I love Nino Rota, all the stuff he did for Fellini was so original, so fresh. Fellini really understood how to use music in a movie probably more than any other director of his generation. Of the American composers, I admire Alex North. Still one of my favourite scores is "Who's Afraid of Virginia Woolf?", an incredible and very unselfconscious fusion of jazz and classics.'
When Barry decided to quit scoring 007 films, producer Barbara Broccoli met him at George Martin's Air Studios. 'I didn't know David Arnold at all but Barbara said he was in another studio and would I like to have lunch with him? I said I'd love to,' Barry told me. 'We had lunch together and he was terrific. After lunch, he played me some tracks from the album he was making, "Shaken and Stirred". I really liked them as he retained the essence of Bond music, the character of the way of writing Bond music, but he gave it a contemporary feel mainly in terms of the rhythm sounds, I think he's great.'
Arnold went on to score four Bond pictures. Barry died in 2011