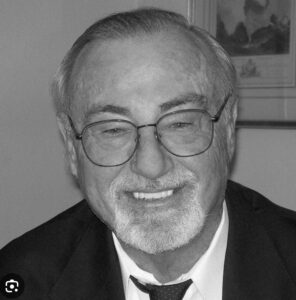 By Ray Bennett
LONDON — A friend of mine is gravely ill and so, risking his wrath, I want to write this now rather than later. David Robb is the best reporter I've ever known and I've been fortunate to work with a good many very talented journalists.
The labour beat on a trade paper in the entertainment business is one of the toughest assignments of all. Dave did that job better than anyone. Parties on all sides can be devious or tight-lipped but they are the most skilled dissemblers, fabricators, prevaricators and flat-out liars in any industry.
With honesty and impartiality, Dave confronted studio magnates, union bosses, mob lawyers and highly paid flacks with fearless dedication.
On a TV show called 'Poker Face', Natasha Lyonne plays a smart cookie named Charlie Cale who has an unerring ability to detect bullshit. Dave Robb is the male equivalent.
We were colleagues on The Hollywood Reporter in the Nineties. Dave worked in the newsroom where competition with Daily Variety was ferocious and tension was high. Dave just got on with his work amidst the strife. He wasn't too proud to seek help if his intense and detailed reporting required a snappy lede and I was enormously flattered when he asked for my help. One of the proudest moments in my long career came when we collaborated on a news story and I shared a byline with Dave Robb.
I'm very pleased that I was able to tell Dave all of this during a great conversation the other day; once again one filled with observations, reminiscences and plenty of laughter.
Beneath his toughness and gruff exterior, Dave is a sweet guy with a wicked sense of humour and generous to a fault. He married brilliantly and has close friends. I'm pleased to be one of them. He was a regular at our poker nights along with my Herald Examiner colleagues Charles Fleming, Gordon Dillow, Deborah Hastings and the late Mark Schwed plus John DiSimio from Castle Rock.
One of my pleasures at that time was the regular smoking breaks that Dave and I and Chris Morris from Billboard took on the roof of THR's building on Melrose Avenue or in the parking levels. There, we would chat about current events and matters great and small. There was a great deal of laughter.
One of Dave's comments that still makes me chuckle came when we watched a group of seagulls waddle across the concrete. 'You know,' Dave remarked, 'if I were a seagull, I think I'd just fly everywhere.'
When the time comes, fly on my friend.