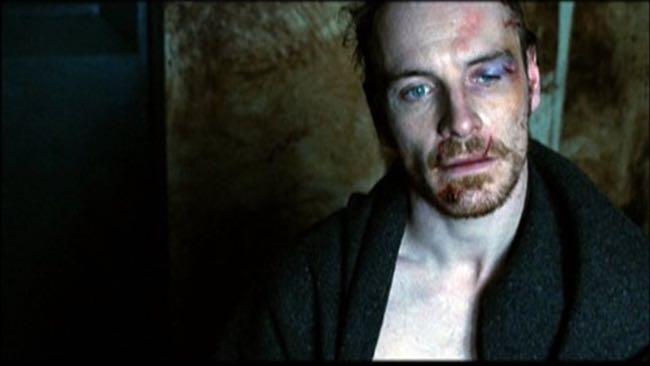 By Ray Bennett
CANNES – Turner Prize-winning artist Steve McQueen brings the key tenets required to win Britain's top honor for modern art to directing his first film, "Hunger," and so it is trite, grim and feebly provocative.
It tells of the last days of Bobby Sands, a Northern Irishman who died in 1981 in Belfast's hellish Maze Prison following a 66-day hunger strike. The film, which opened the Festival de Cannes' Un Certain Regard sidebar, combines scenes more suited to an art installation with static theatrical encounters and clichéd flights of artistic fancy.
Violent, bleak and depressing, "Hunger" depicts lifelong Irish Republican Army fighter Sands (Michael Fassbender) as a martyr and may prosper where audiences are already inclined to that view with prospects slim elsewhere.
No context is provided beyond the steely but patronising words of British Prime Minister Margaret Thatcher and there is no mention of the nature of the violent crimes perpetrated by Sands and his fellow inmates. Convicted on charges involving armed attacks and arson, Sands demanded the rights of a prisoner of war, which included wearing civilian clothes and the receipt of gift parcels.
Lacking any new insights on the fateful paradox that one man's terrorist is another man's freedom fighter or that the imposition of punitive measures demeans all parties, the film adds nothing to the debate over broader issues involving places such as Guantanamo Bay and Abu Graib.
McQueen and co-scripter Enda Walsh break the film into four uneven parts with first the introduction of a brutal prison guard (Stuart Graham) and his suburban home life, which is prosaic save for the constant threat of being bombed or shot.
A new prisoner (Brian Milligan) enters the cell of an entrenched convict (Liam McMahon) who teaches him the ways of IRA rebellion, which included smearing the walls with blood and feces, smuggling notes and small items using bodily orifices, and bracing for the malevolent treatment of the prison guards.
Attention then moves to Sands with a 22-minute scene in which he relates his ideals and plans to a weary priest (Liam Cunningham). The remainder of the film, in which Fassbender demonstrates a commitment to the demands of the role beyond the call of duty, shows in great detail the gruesome effect on a man's body of completely rejecting nourishment. It's not a pretty sight.
Venue: Festival de Cannes, Un Certain Regard; Cast: Michael Fassbender, Liam Cunningham, Stuart Graham, Brian Milligan, Liam McMahon. Director: Steve McQueen. Screenwriters: Enda Walsh, Steve McQueen. Producers: Laura Hastings-Smith, Robin Glitch; Director of photography: Sean Bobbitt. Production designer: Tom McCullagh. Music: David Holmes, Leo Abrahams. Costume designer: Anushia Nieradzik. Editor: Joe Walker. Executive producers: Jan Younghusband, Peter Carlton, Linda James, Edmund Coulthard, Iain Canning. Sales: Icon Entertainment International; No MPAA rating, running time 100 mins.
This review appeared in The Hollywood Reporter.