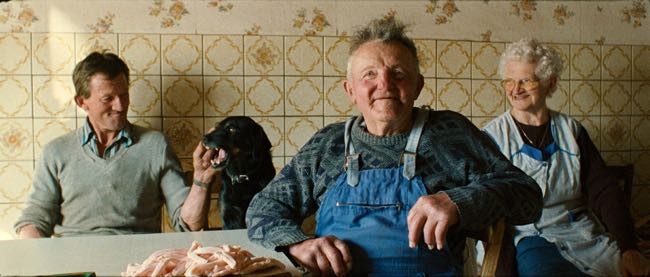 By Ray Bennett
CANNES – Veteran French photographer Raymond Depardon's documentary "Modern Life", in Un Certain Regard at the Festival de Cannes, is an elegy to ageing farmers and their fading way of life in remote but spectacular regions of France.
It's a love-letter, really, made up of virtual still-life portraits of the grizzled and taciturn men and women who cling to their harsh profession.
There are some younger folk involved too, often reluctantly and out of obligation, but the prevailing mood is autumnal with winter coming on. The third in a trilogy by Depardon about peasant life, it's a warm and affectionate film that will tap into nostalgia in its home territory but may not travel far beyond French borders.
Depardon has been photographing the hardy small-holders of French agriculture for a very long time and his admiration for these rugged characters and the wild terrain in which they live and farm shines through every image.
He visits several farmers in different seasons and captures their gruff charm, absence of pretense and stalwart determination. The younger ones tend to complain about the hard work while their elders are accepting and implacable.
Depardon's camera gets much more out of these folk than his microphone does. They don't say much, and sometimes you feel they wish he would just go away, but his lasting skill is in framing images that convey fully what the term salt of the earth really means.
This review appeared in The Hollywood Reporter.