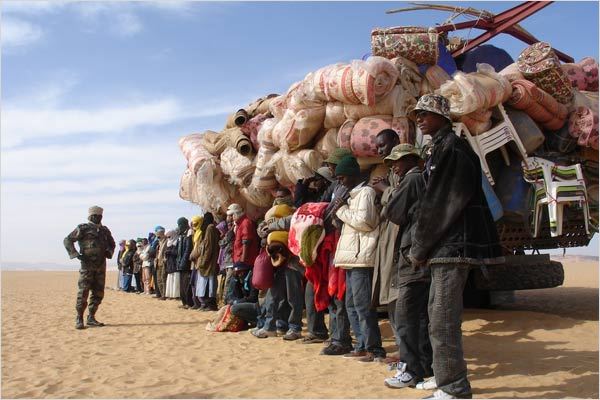 By Ray Bennett
EDINBURGH – The "14 Kilometers" in Gerardo Olivares' ambitious tale of African refugees seeking a better life in Europe is the stretch of water that separates the northern tip of Africa from Spain.
To reach it, the central characters of two brothers from Niger and a young woman from Mail must traverse the enormous and pitiless Tenere Desert, often at the mercy of people interested only in their money.
Olivares wrote the screenplay and is one of the cinematographers along with Alberto Moro, but the two elements of the film clash in ways that undermine the story's power. Adoum Moussa, as a talented soccer player, Illiassou Mahamadou Alzouma as his doting brother, and Aminata Kanta as a young woman desperate to flee an unwanted marriage, are appealing but the script doesn't get under their skin.
Their desperate plight is often at odds with and not informed by the gorgeous desert scenery, which is photographed in all its contoured glory. A winner at the Valladolid film festival in Spain, the film will continue to entertain festival audiences but is unlikely to go much beyond that.
This review appeared in The Hollywood Reporter.