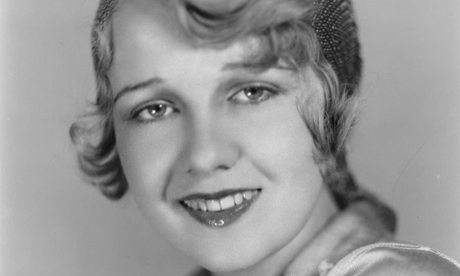 This is how Anita Page's obituary begins in The Guardian:
When Gene Kelly sang You Were Meant for Me to Debbie Reynolds in Singin' in the Rain (1952), there was an echo of the first time this romantic ballad was performed on screen.
The song was composed by Arthur Freed (lyrics) and Nacio Herb Brown (music) for The Broadway Melody (1929) with sexy blonde Anita Page in mind.
It was sung to Page, who has died aged 98, by Charles King, and again to her in Hollywood Revue of 1929. It became a hit, and Page and Brown were briefly married in 1934.
Page had successfully made the transition from silent films to talkies with The Broadway Melody, the first "100% all-talking, all-singing, all-dancing" movie. The tenuous plot involved Page and Bessie Love as small-town vaudevillian sisters who both fall for the same Broadway song'n'dance man, King.
The sisters deliver a number called Harmony Babies, before Page gets her man. The film won the best picture Oscar and Page seemed set for the same fame as her contemporary and fellow MGM contractee, Joan Crawford.