By Ray Bennett
The 52nd London Film Festival will feature 15 world premieres and just as many international and European debuts after it kicks off with Ron Howard's screen version of Peter Morgan's hit play "Frost/Nixon" on Oct. 15 including the new James Bond picture "Quantum of Solace"  before it wraps on Oct. 30.
The festival's Artistic Director, Sandra Hebron announced the lineup at a launch Wednesday in London's Odeon West End, calling the number of world premieres "unprecedented".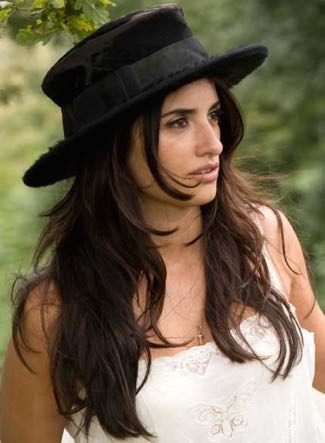 Hebron said that the London event's status as an essentially non-competitive festival meant it had access to more films. "Our festival is in a different position in that we're not constrained by being an A-grade competitive festival. I hope, like me, you feel that it gives us a great lineup," she told a packed industry audience.
Other films to be given gala screenings include Danny Boyle's "Slumdog Millionaire" on closing night plus Oliver Stone's portrait of US President George W. Bush titled "W." and Michael Winterbottom's tale of a British family in Italy, "Genova", starring Colin Firth, Christine Keener and Hope Davis.
Woody Allen's comedy "Vicky Christina Barcelona" with Javier Bardem, Penelope Cruz (pictured) and Scarlet Johansson, which was well-received at the Festival de Cannes; Rian Johnson's con-man movie "The Brothers Bloom" starring Rachel Weisz, Adrien Brody and Mark Ruffalo; Richard Eyre's romantic thriller "The Other Man" starring Liam Neeson, Laura Linney and Antonio Banderas; and Steven Soderbergh's two-part biography of Che Guevera, titled "Che", will also have gala nights.
The 15 days of the festival will feature 119 UK and 20 European premieres with films from 43 countries and two nights of open-air screenings in London's Trafalgar Square. In addition there will special events including screen talks, master classes, and panel discussions featuring filmmakers Danny Boyle and Charlie Kaufman ("Synecdoche, New York"), actors Robert Carlyle and Michael Sheen, and writer Peter Morgan ("The Queen", "Frost/Nixon").
This story appeared in Cue Entertainment.