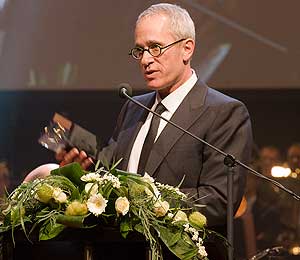 By Ray Bennett
GHENT, Belgium – James Newton Howard (left) was named film composer of the year at the World Soundtrack Awards 2008 Saturday night for his scores to "Charlie Wilson's War," "Michael Clayton" and "I Am Legend," and Dario Marianelli's Oscar-winning music for "Atonement" won as best original film score.
"Down to Earth," from "Wall-E," by Thomas Newman and Peter Gabriel, was named best original song written directly for a film and Mark Streitenfeld won the discovery of the year award for his score to Ridley Scott's "American Gangster." The winners were on hand to collect their prizes except Newman and Gabriel, who sent thanks via video.
Longtime David Lynch collaborator Angelo Badalamenti (below) received a lifetime achievement award at the 8th annual WSA, which was held in connection with the 35th Ghent International Film Festival, which earlier announced that "The Market," directed by Ben Hopkins, had been named best film.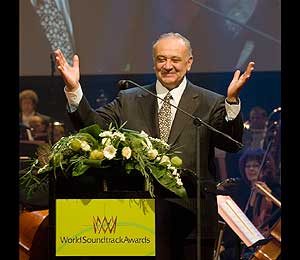 At the WSA, Belgian composer Tuur Florizoone won the Public Choice Award for his score to Christophe Van Rompaey's film "Moscow, Belgium," and Cedric Murruth won the Sabam Award for best Belgian composer.
The awards were presented during an evening of music featuring the scores of Badalamenti, Marianelli, Argentinean composers Daniel Tarrab and Andres Goldstein ("The Official Story," "Broken Silence"), and Florizoone, played by the Brussels Philharmonic Orchestra conducted by Dirk Brosse.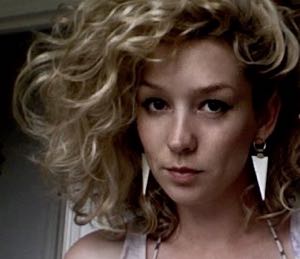 Guest soloists included British cellist Caroline Dale and Belgian accordion player Rony Verbiest, and singers Lilliana Herrero from Argentina, and Beth Rowley (left) and Siouxsie Sioux from the U.K. Presenters included Marianne Faithful and U.K. composers David Arnold and Trevor Jones.
Other concerts during the festival featured last year's composer of the year Clint Mansell and the Sonus Quartet, who performed music from his scores to Darren Aronofsky's films including "Requiem for a Dream," "The Fountain" and the upcoming "The Wrestler"; Oscar-winner Gabriel Yared, who performed scores from films by the late British director Anthony Minghella, including "The English Patient"; and Belgian folk-rock act Kadril.