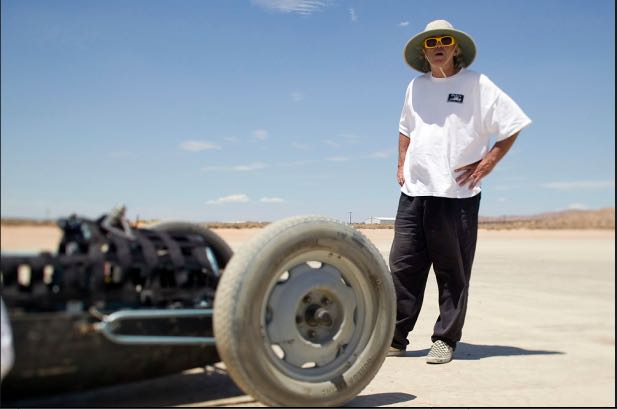 There are nearly 100 Ry Cooder tracks on my iPod, just ahead of Randy Newman, including songs, film scores and his last three releases, the superb trilogy "Chávez Ravine" (2005), "My Name Is Buddy" (2007 ) and "I, Flathead" (2008), all from Nonesuch Records.
And so it was a pleasure to see in today's travel section in The New York Times a fascinating piece by Lawrence Tones exploring the relationship between Cooder's songs and the working class towns of the Southern California desert. There's also a terrific audio slide show with photos by Erik Grigorian (as above) and links to his albums.
Here's an excerpt:
Ry Cooder — the rock and blues guitarist, roots musician, record producer, songwriter and composer — is a son of Santa Monica who has spent nearly 40 years exploring all corners of the musical planet, like a sharp-eared extraterrestrial on a lifelong voyage of discovery. (His two-CD career anthology, released last month, has a perfect title: "The U.F.O. Has Landed.")
But even that barely covers it — it's strictly from his solo albums and the haunting scores he wrote for films like "Alamo Bay" and "Paris, Texas". If you add all the records he has made with other musicians, like Gabby Pahinui, Flaco Jiménez, Ali Farka Touré, Mavis Staples, the Chieftains and, most famously, the Cuban all-stars of the Buena Vista Social Club, you can only wonder where on earth he could go next.
The answer: his own backyard.
Read the full story.