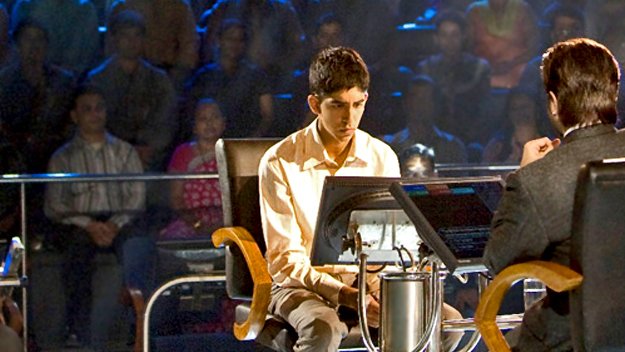 By Ray Bennett
LONDON – Danny Boyle's "Slumdog Millionaire" (pictured), a tale of a young boy from Mumbai who becomes a surprise success on "Who Wants To Be a Millionaire", was named best film at the British Independent Film Awards tonight and Boyle won as best director.
Dev Patel, who plays the boy in the film, won the most promising newcomer award. Vera Farmiga won as best actress for "The Boy In the Striped Pyjamas" and Michael Fassbender won as best actor for "Hunger". Steve McQueen was named best debut director for "Hunger" and Sean Bobbitt, cinematographer on "Hunger", won the best technical achievement award.
Although Sally Hawkins, star of Mike Leigh's "Happy-Go-Lucky" was overlooked as best actress, her co-stars Alexis Zegerman and Eddie Marsan won the awards for best supporting actress and actor.
Rupert Wyatt's prison drama "The Escapist" won the prize for best achievement in production; James Marsh's "Man On Wire" was named best documentary and Ari Folman's "Waltz With Bashir" won for best foreign film. Martin McDonagh won the screenplay award for "In Bruges".
Actors David Thewlis and Martin Sheen won career achievement awards.
This story appeared in Cue Entertainment.