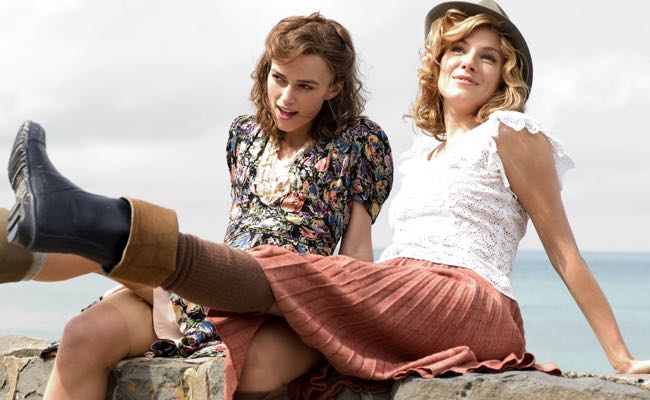 By Ray Bennett
Vanity Fair has an interesting rundown of 11 potential candidates for this year's film score awards. It's a good list with many of the always deserving usual suspects. Good bets for Oscar nominations include Alberto Iglesias for "Che," James Newton Howard for "Defiance," and Thomas Newman for "Revolutionary Road."
It's hard not to escape the feeling, though, that while the "Revolutionary Road" score is atmospheric and haunting, director Sam Mendes must have temped his film with Newman's score for "American Beauty." Given the popularity of "WALL-E," Newman's delightful music for that picture seems like a hotter prospect just as A.R. Rahman's excellent work should benefit from all the buzz about "Slumdog Millionaire."
Mychael Danna's score for Atom Egoyan's "Adoration" was as good as anything this year but it won't be eligible for the Academy Awards until next year. Other scores deserving attention in 2008 were "Alexandra," Andrey Sigle; "Quantum of Solace," David Arnold; "Synecdoche, New York," Jon Brion; and "The Wrestler," Clint Mansell.
My pick for this year's awards, however, is the typically rich and melodic music written by Angelo Badalamenti for the overlooked Dylan Thomas picture "The Edge of Love" directed by John Maybury.
The Universal soundtrack album is a mix of songs performed by star Keira Knightley (pictured with Sienna Miller) with a couple of tracks by the glorious Madeleine Peyroux and Beth Rowley. Still, there's plenty of music included from Badalamenti, who is best known for all those scores that made David Lynch's films seem better than they were and who is long overdue for Oscar attention.