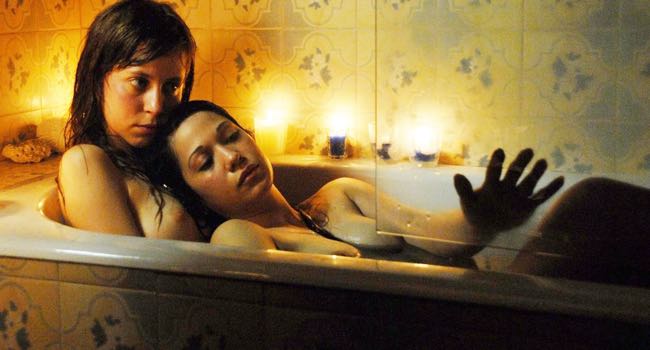 By Ray Bennett
BERLIN – Argentinean writer-director Lucia Puenzo has followed up her successful first film, 2007 Cannes Critics Week winner "XXY," with "The Fish Child" (El nino pez), which, despite its unfortunate title, is a satisfying noirish tale that works well as a thriller and an intriguing love story.
The title, which no doubt resonates better in Spanish, refers to a surrealistic element that the film could easily do without, having to do with a fantasy about an underwater creature that guides the souls of lost children.It doesn't get in the way of the central tale, however, which involves the romance of two attractive young women who dream of escaping bourgeois Buenas Aires and going to set up house together by a lake in rural Paraguay.
Lala (Ines Efron), the daughter in a wealthy but dysfunctional family, has had eyes only for Ailin (Mariela Vitale), a Guarani maid from Paraguay, since she came to work at the house when Lala was 13. Ailin responds and over time they become lovers and confidantes and start to make dreamy plans.
The Guarani girl is a seductive attraction to all comers, however, including Lala's father, a controversial judge whose affairs are mixed up with a corrupt police chief. Things go badly wrong when the judge dies suddenly just as Lala and Ailin are ready to make their getaway. Lala makes it to Paraguay, while Ailin is accused of killing the judge and sent to prison.
Puenzo's tale, based on her own novel, follows Lala as she discovers some harrowing truths about Ailin's youth and determines to free her lover so they can fulfill their dream. With the police chief involved in using prison inmates as party girls, the film turns into a suspenseful thriller as Lala, with some help, goes to Ailin's rescue.
Well-paced and absorbing, the film boasts winning performances by the two leads and there is typically fine music by Andres Goldstein and Daniel Tarrab.
Venue: Berlin International Film Festival, Panorama; Cast: Ines Efron, Mariela Vitale, Pep Munne; Director: Lucia Puenzo; Screenwriter: Lucia Puenzo; PDirector of photography: Rodrigo Pulpeiro; Production designer: Mercedes Alfonsin; Music: Andres Goldstein & Daniel Tarrab, Laura Zisman; Costume designer: Julio Suarez; Editor: Hugo Primero; roducers: Luis Puenzo, Jose Maria Morales; Executive producers: Fernando Sirianni, Miguel Morales, Claire Dornoy; Production: Historias Cinematograficas, Wanda Vision, MK2; Sales: MK2; Not rated; running time, 96 minutes.
This review appeared in The Hollywood Reporter.