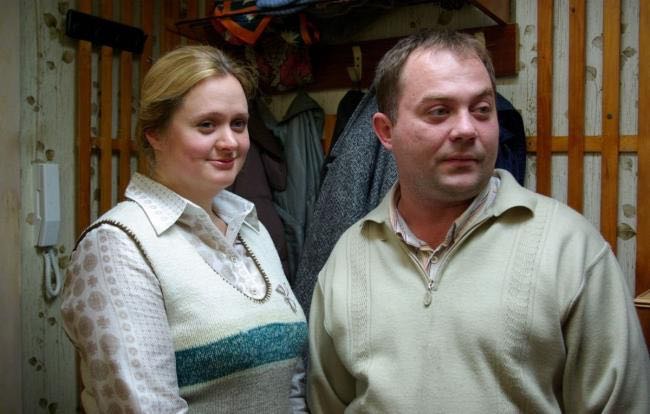 By Ray Bennett
BERLIN – Russian director Boris Khlebnikov's enigmatic urban saga "Help Gone Mad" is very Russian indeed with long slow scenes and the driest comedy involving two lost men who take on some resemblance to Don Quixote and Sancho Panza.
Unlikely to attract audiences beyond Russian borders, the film offers a clash of moods from whimsy to the terror of a police force without control. Uninteresting visually, what enjoyment there is comes from the performances of the two leads.
Evgeny Syty plays a slow-witted country bumpkin who travels into Moscow for a day's work after which he is promptly mugged and left without money, ID or shoes. A deluded old man (Sergey Dreiden) takes him home, feeds him a broth of boiled bones and insists that he stay.
The old man embroils him in his daily missions to save Moscow's rundown citizens from the horrors of urban decay and together they tilt, if not at windmills, then at birdhouses, trash bins and park benches.
The old guy's daughter (Anna Mikhalkova) brings his medicine and supplies of food but he resists her attempts to take care of him while she treats his visitor with disdain. The cockeyed threesome's fate is bound to intersect with a lazy but brutal local police captain but the film takes what must be a very Russian view of the consequences.
Venue: Berlin International Film Festival, Forum; Cast: Evgeny Syty, Sergey Dreiden, Anna Mikhalkova, Alexander Yatsenko; Director: Boris Khlebnikov; Screenwriter: Alexander Rodionov; Director of photography: Shandor Berkeshi; Editor: Ivan Lebedev;  Producer: Roman Borisevich; Production: Koktobel; Not rated; running time, 118 minutes.
This review appeared in The Hollywood Reporter.