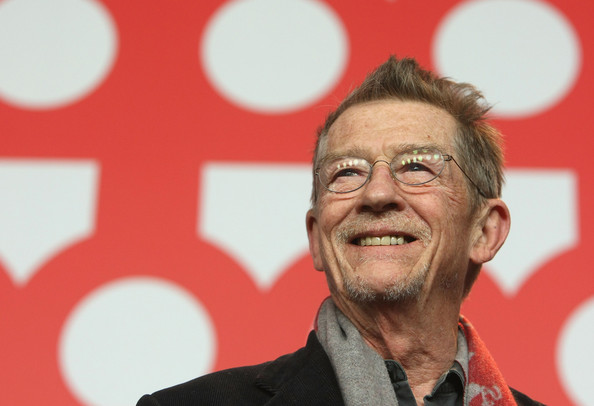 By Ray Bennett
BERLIN – British actor John Hurt told me that he is the straight actor who has played the greatest number of gay characters onscreen and he returns to the most famous one of them all, Quentin Crisp, in a new drama titled "An Englishman In New York".
The film had its world premiere last month at the Berlin International Film Festival and it will screen at the London Lesbian and Gay Film Festival March 26 before it airs on and heads for DVD release.
It's the role he played in "The Naked Civil Servant" in 1975 and it made a star of Crisp, who had written the memoir on which the film was based. It told of his flamboyant but persecuted life as a gay man in the days when homosexuality was illegal in Britain. One of many jobs he took after World War Two was a model for art classes in London. He wrote, "It was like being a civil servant except that you were naked."
After being the subject of a short film, Crisp's story caught the attention of Thames Television, which had the ITV franchise for London in those days, and made into a film directed by Jack Gold ("Escape From Sobibor", the final "Inspector Morse"). Hurt won a BAFTA TV Award as best actor and the film gained considerable exposure on TV in the United States where the gay community embraced Crisp as an iconic figure.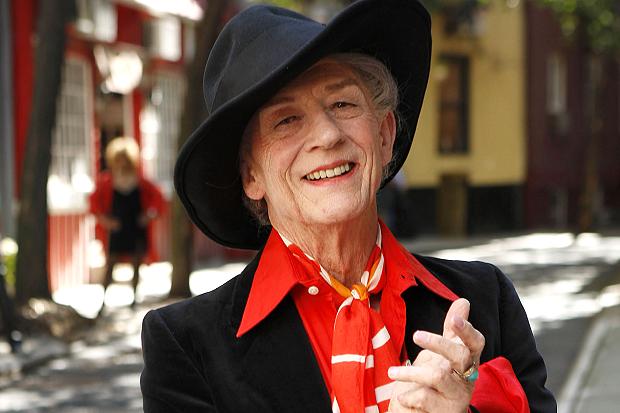 "An Englishman In New York" relates what happened when he immigrated to the US in 1981 aged 73 and persuaded immigration officials to grant him a green card on the basis that he was truly one of a kind.
Quickly gaining a slick agent (played in the film by Swoozie Kurtz), he launched a career as a raconteur with an off-Broadway one-man show and movie reviews in a Greenwich Village magazine. He lived in a small and squalid apartment — "Housework is a mistake," he said — and became a fixture on what he called "the champagne and peanuts" circuit. Crisp's spontaneous words of wit and wisdom made him a favourite in the gay community with regular appearances on radio and TV until one of his comments got him in trouble.'
Speaking at a press conference in Berlin, Hurt said that he wasn't sure he wanted to return to play a role that had been so successful: "I was somewhat reticent. When you've done something that had the impact it had, you want to protect it. Let sleeping dogs lie."
With a script by Brian Fillis ("The Curse of Steptoe") and director Richard Laxton ("Hancock & Joan") on board, Hurt signed up: "When I read the script I thought it was an extraordinarily sensitive treatment of the last 20 years of his life. In a sense, I thought it would be wrong not to do it."
Everyone agrees that Crisp was a cantankerous figure not always easy to get along with. The film deals at length with the hot water that one of his spontaneous quips got him into. "AIDS is just a fad," he declared to a gay audience, which promptly turned on him. He declined to retract or explain the comment, was soon dropped by his agent and editor, and the performance offers dried up.
Director Laxton, who was also in Berlin, said, "You can get angry at him — he made a lot of strong, forthright statements and never backed down, but that was part of the personality, of who he was."
Hurt said that the new film was not intended as a direct sequel to the first one: "We knew perfectly well that it would not have the same impact. That would have been ludicrous. It was a completely different time in history."
There is redemption in Crisp's story, however, brought about by his meeting a talented young artist who is dying of AIDS. With the help of loyal friends, the ageing icon gained a new audience before he died at 91.
Hurt said his long acquaintance with Crisp had also influenced his decision to revisit the role: "I do identify with Quentin, it's been such a long time that I've known him … and he once said 'Mr. Hurt is my representative on earth', so I have a certain papal blessing."
This story appeared in Cue Entertainment.