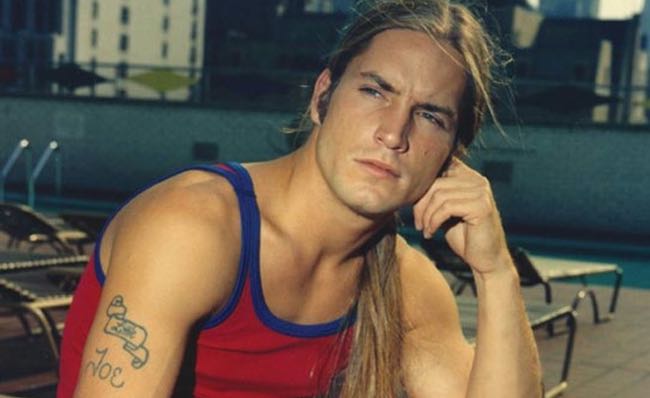 By Ray Bennett
BERLIN – He became famous in the 1960s as Andy Warhol's naked muse in several Paul Morrissey movies and he was immortalized in song by Lou Reed but, as Nicole Haeusser's documentary "Little Joe" shows, the life of Joe Dallesandro (pictured) was more than a walk on the wild side.
He is almost short enough to be a racing jockey but as a young man, his chiselled features and muscular body — along with his obvious comfort at being nude on screen — made Dallesandro an object of lust for men and women. "Little Joe" is structured like a filmed autobiography and the man's engaging frankness may take it beyond gay and art-house audiences and appeal to movie fans in general.
Dallesandro's portrayal of a street hustler in the 1968 film "Flesh" established his image and it was cemented in Reed's lyrics, "Little Joe never once gave it away. Everybody had to pay and pay." But the actor says that described the character in the film, and was not true of him.
Still, he traded on it over several more Morrissey films for Warhol even though he speaks of them now as having little merit, calling "Lonesome Cowboys" (1968) "the silliest movie I have ever seen." Of "Trash" (1970), he says, "We were pretending to be actors, that was the first jump." The cast had to improvise the dialogue so Dallesandro says he decided to act being stoned so that he didn't have to say anything.
He says he wasn't really a part of the Warhol clique: "Yeah, they were interesting times, but I didn't hang out. I didn't go to the parties. We hardly said more than good morning and goodnight." He also resented having his sexuality defined by others. "Why do you have to be gay or not? Why can't I just be Little Joe?" he asks.
He had plenty of women in his life including his third wife Kim, whose daughter Vedra Mehagian Dallesandro is also a producer on the documentary.
After quitting the Warhol scene, he went to Europe and made a score of shoot-'em-ups over 10 years in Italy but none were released in the States. He went home and has carved out a useful career with small parts in films such as "The Cotton Club", "The Limey" and "Sunset", and TV shows including "Miami Vice," "Matlock" and "Wiseguy".
There are lots of clips and photos in the film with considerable nudity. Dallesandro speaks directly to the camera throughout, smoking constantly, telling of his films, marriages, drugs and drinking. No longer the handsome boy, he appears fit with a light and self-deprecating manner and the film could well help him land bigger roles in the future.
Venue: Berlin International Film Festival, Panorama Documentary; Director: Nicole Haeusser; Director of photography: Christos Moisides; Production designer: Elizabeth Cummings; Music: John Frusciante, Lou Reed; Editors: Karen Smalley, Nicole Haeusser; Producers: Vedra Mehagian Dallesandro, Joe Dallesandro, Christo Moisides, Nicole Haeusser; Executive producers: Vedra Mehagian Dallesandro, Joe Dallesandro Production company: Little Joe Prods; Sales: Little Joe Prods.; Not rated; running time, 87 minutes.
This review appeared in The Hollywood Reporter.