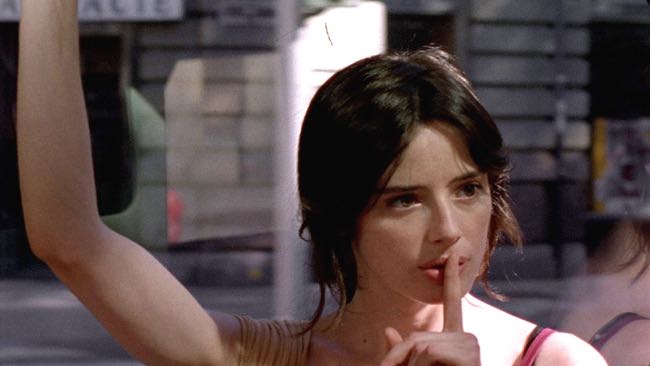 By Ray Bennett
Thanks to Axiom Films, a terrific film titled "In the City of Sylvia", which I reviewed in Venice in 2007, is finally to open in the UK from March 13. You can see details of London screenings at Curzon and the bfi. Here's a trailer
This is how my review begins:
VENICE, Italy – Virtually a silent movie apart from the everyday sounds of the French city of Strasbourg, Spanish director Jose Luis Guerin's lyrical tale of forlorn love, "In the City of Sylvia" is a treat for romantics and people watchers.
It's a simple tale of an artistic young man (Xavier Lafitte) who returns to Strasbourg in search of a woman named Sylvia with whom he had a brief affair six years earlier. He spends his time at cafes in the vicinity of their first meeting, writing notes and sketching images of the people he sees. In due course he spots someone (Pilar Lopez de Ayala, pictured) he thinks is Sylvia and so he follows her.
Slow moving and filled with tiny observed moments, the film is wonderfully crafted by director Guerin and cinematographer Nathasa Braier. Screened in competition at the Venice International Film Festival, it could be in line for awards and with its beautiful players and universal appeal it should do well internationally.
Read my full review and much more about the film on Xavier Lafitte's website