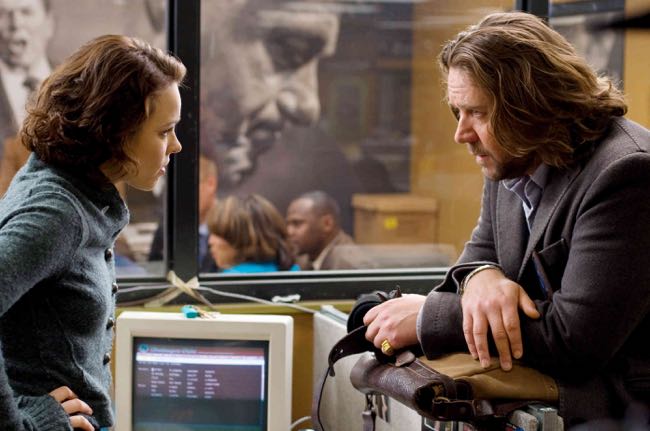 By Ray Bennett
Watching the final edition of The Los Angeles Herald Examiner roll off the presses in November 1989 remains one of the most haunting memories of my life and it's a tragedy that more papers are going bust. The news about newspapers these days is so dire that the appearance of two movies featuring reporters is as surprising as it is welcome. There aren't likely to be many more.
Russell Crowe and Rachel McAdams (above) play reporters in "State of Play", now on release, and Robert Downey Jr. is another in "The Soloist", which just opened in the United States and will reach the United Kingdom from Universal on Sept. 11. I haven't seen "The Soloist" yet, but David Denby, who is not a critic I generally turn to, has a very good piece on the two of them in The New Yorker.
UK critics like "State of Play' more than their US counterparts, which is odd because it doesn't come close to the 2003 BBC miniseries starring John Simm, David Morrissey, Kelly Macdonald, Bill Nighy and Polly Walker. There is much to like about Kevin Macdonald's film version, especially the production design, and supporting performances by Jason Bateman and Jeff Daniels. But it shirks the opportunity to pursue bigger ideas than the messy affairs of one politician (Ben Affleck).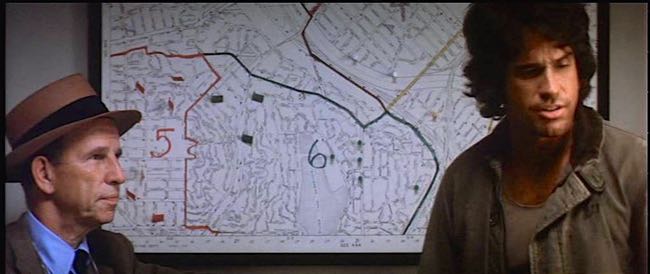 It also fails to create the sustained tension of Alan J. Pakula's two great newspaper thrillers, "The Parallax View" starring Warren Beatty and Hume Cronyn (above) in 1974 and "All the President's Men" starring Dustin Hoffman and Robert Redford in 1976.
Movies about newspapermen have been numerous over the decades, but not many of them are very good although it's easy to forget that Clark Gable is a reporter in "It Happened One Night" (1934) and so are Jimmy Stewart in "The Philadelphia Story" (1940) and Barbara Stanwyck in "Meet John Doe" (1941).
Many westerns feature small-town newspaper editors including John Ford's splendid "The Man Who Shot Liberty Valance", with its great lesson about fame:
"You're not going to use the story, Mr. Scott?
"No, sir. This is the West, sir. When the legend becomes fact, print the legend."
Edmond O'Brien (below) plays the inebriated editor who is shocked to find the saloon bar is shut down during a trial: "Bar's closed? No exceptions for the working press? Why, that's carrying democracy much too far!"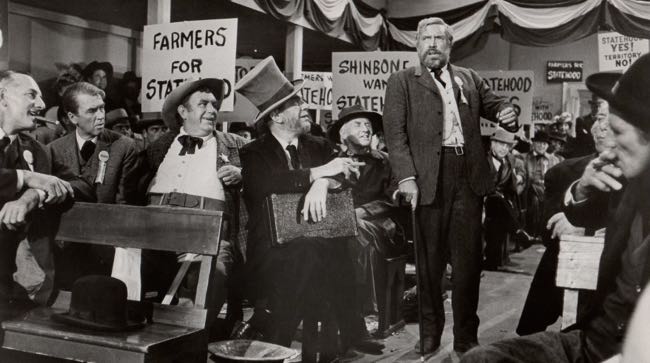 The greatest film about the power of the press, of course, is Orson Welles' brilliant "Citizen Kane", and there's also Billy Wilder's acidulous "Ace in the Hole" (1951) with Kirk Douglas, and Henry Hathaway's dramatic "Call Northside 777" (1948) with James Stewart, both good films about reporters.
Ron Howard's "The Paper" (1994), with Michael Keaton and Glenn Close as rival editors, is entertaining without being especially insightful. Mary McGuckian's "Rag Tale" (2005) is diabolical and seemingly shot, as I said when it came out, on David Letterman's monkey cam.
"The Front Page" was made four times, first efficiently by Lewis Milestone in 1931 with Adolphe Menjou as Walter Burns and Pat O'Brien as Hildy Johnson; sublimely as "His Girl Friday" by Howard Hawks in 1940, with Cary Grant as Burns and Rosalind Russell as Hildy; nostalgically by Billy Wilder in 1974, with Walter Matthau and Jack Lemmon, and embarrassingly by Ted Kotcheff as "Switching Channels" (1988), with Burt Reynolds and Kathleen Turner, although the characters' names are changed.
Charles MacArthur and Ben Hecht, ex-newspapermen who went on to write screenplays, wrote "The Front Page" for the stage. Hecht was by far the more successful, working on innumerable films, often uncredited. He won the first Academy Award for an original screenplay for "Underworld", directed in 1927 by Josef von Sternberg, and also notable for some great character names: Bull Weed, Feathers McCoy, and Rolls Royce Wensel.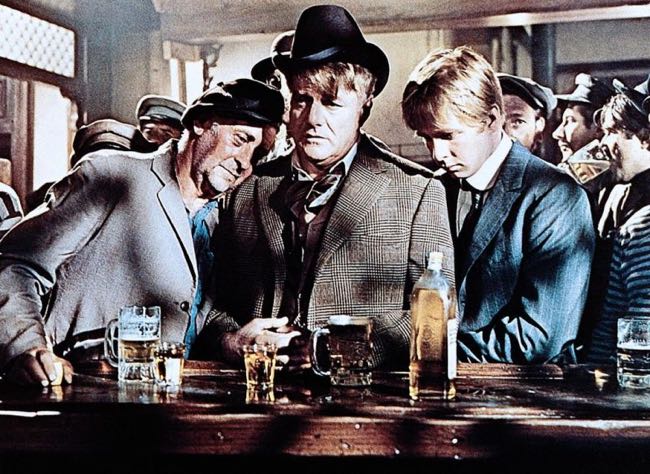 Hecht's memoirs about working in newspapers in Chicago at the start of the 20th century helped form my education as a young reporter, and Norman Jewison's big, colourful and silly version of one of them, titled "Gaily, Gaily" (above), remains one of my two favourites about newspapers. Beau Bridges plays the young Hecht going off to seek his fortune in print and Brian Keith gives an unforgettable (to me) performance as a bibulous and cynical hack.
The other newspaper film I'm most fond of is titled "Deadline U.S.A." (below, 1952), written and directed by Richard Brooks, another ex-reporter, with first-class black-and-white cinematography by Milton Krasner, a six-time Oscar nominee who won for "Three Coins in the Fountain" in 1957.
Humphrey Bogart is great in the film as a battling editor fighting to run a big story about political corruption while trying to keep his failing newspaper from going bust. Some stories never go out of date.