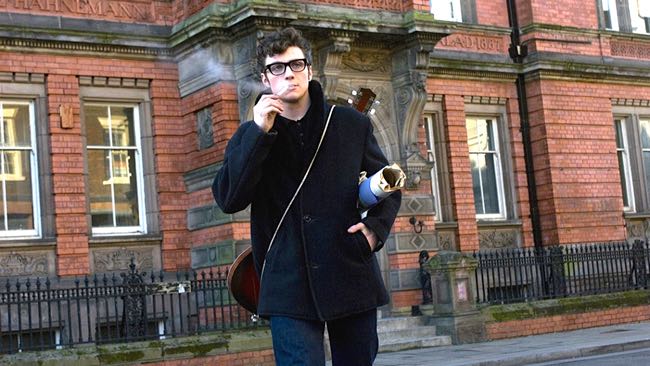 By Ray Bennett
LONDON – Sam Taylor-Wood's "Nowhere Boy" is a passable look at the early life of John Lennon when he was estranged from his mother and raised by his aunt. Fans who hope to discover more about the source of the prickly Beatle's creativity will not find it here.
Strong performances by Kristin Scott Thomas as the stern Aunt Mimi, who raised the future Beatle from the age of 5, and Anne-Marie Duff as his troubled mother heighten the dramatic appeal of what otherwise is quite a dull film.
Icon Film Distribution will open "Nowhere," the closing-night film at the London Film Festival, on Dec. 25 in the U.K. and the Weinstein Co. has U.S. rights. As the filmmakers were denied any Beatles songs because of the timeframe and clearly were unable to clear rights to the big rock tracks of the day, the film lacks a credible sound and boxoffice chances look iffy.
A noted British artist, Taylor-Wood offers a surprisingly cozy look at Lennon's early life. Matt Greenhalgh's screenplay covers the ground but opts too easily for harmony where in real life clearly there must have been serious conflict.
Aaron Johnson ("Angus, Thongs and Perfect Snogging") makes a decent stab at the young Lennon, though he lacks the original's insolent sneer and remarkable bite, and Thomas Brodie Sangster ("Nanny McPhee") offers a very callow 15-year-old Paul McCartney. There's very little sense that they soon will emerge as the Beatles.
Also, the film lacks any vital sense of Britain in the mid-1950s, particularly the music that was then fueling youthful ambition, and it has no distinct feel for Liverpool. Aunt Mimi raised Lennon in middle-class surroundings, and they did not have the thick Scouse accents of working-class McCartney or George Harrison (Sam Bell), who shows up briefly late in the picture. Their speech should still echo life in Liverpool but Taylor-Wood appears tone-deaf in respect to the sound of the place.
The script is a bit ham-fisted in references to future lyrics that Lennon will write: He bicycles past Strawberry Field; his headmaster tells him he's going nowhere; and a girl taunts him as a loser. There are references to his talent for poetry and drawing, but little is made of it. While Aunt Mimi shows her intolerance of rock music, there's no sign of the way she encouraged her ward's reading.
It's all a bit conventional, which is something that John Lennon never was.
Venue: London Film Festival, opens UK Dec. 25 (Icon Film Distribution); Cast: Kristin Scott Thomas, Anne-Marie Duff, Aaron Johnson, David Threlfall, Thomas Sangster, David Morrissey; Director: Sam Taylor-Wood; Writer: Matt Greenhalgh; Director of Photography: Seamus McGarvey; Production Designer: Alice Normington; Music: Alison Goldfrap, Will Gregory; Costume Designer: Juliar Day; Editor: Lisa Gunning; Producers: Robert Bernstein; Kevin Loader; Douglas Rae; Not rated; running time, 97 minutes.
This review appeared in The Hollywood Reporter.