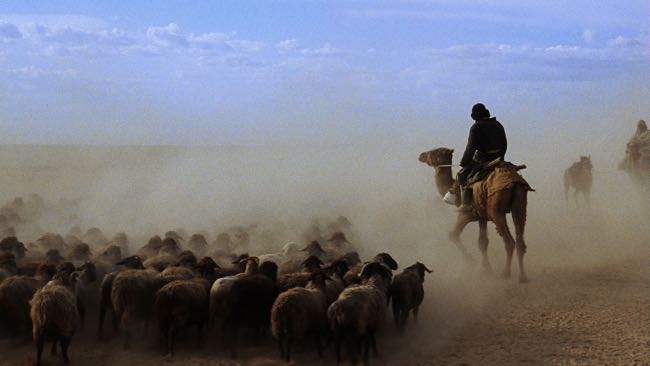 By Ray Bennett
I had a very enjoyable dinner at the Karlovy Vary International Film Festival two summers ago with Kazakhstan film director Sergey Dvortsevoy to celebrate his marvelous film "Tulpan", which finally reaches cinemas in the United Kingdom this weekend. Go see it, you'll be glad you did.
The film will run from Nov. 13 in London at the Apollo Piccadilly Circus, The Gate Notting Hill, the Odeon Panton Street, and Curzon's Renoir, and in Dundee, Dublin, and Hawkhurst. New Wave Films distribution has all the details and more about the film.
Here's my review of "Tulpan", which appeared in The Hollywood Reporter.