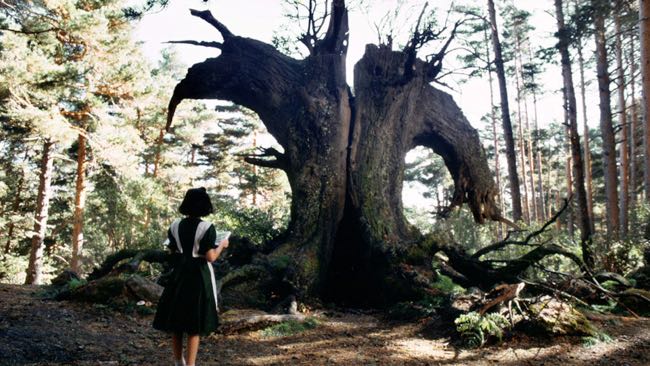 By Ray Bennett
Triple Academy Award-winner "Pan's Labyrinth," Mexican director Guillermo Del Toro's engrossing fantasy picture that combines mesmerizing visual effects with harsh drama, has become Optimum Releasing's fastest-selling foreign-language DVD in the U.K.
Optimum said the 2-disc edition, which features many extras including storyboards and interviews, sold 95,000 copies to rank fourth in all-time first-week U.K. sales behind swordplay flicks "Crouching Tiger, Hidden Dragon," "Hero" and "The House of Flying Daggers."
The film won Oscars and BAFTA film awards for costume design and makeup. It was BAFTA's best foreign-language film of the year and DP Guillermo Navarro won the Oscar for cinematography. The DVD is released in the United States via New Line Home Video on May 15.
I reviewed "Pan's Labyrinth" for The Hollywood Reporter at the Festival de Cannes last year; here's how it begins:
CANNES — The bizarre beasts in a young girl's phantasmagorical imagination are nothing compared to the ruthless brutes that populate her day-to-day reality so it's no wonder she wishes to escape in Guillermo del Toro's engrossing fable "Pan's Labyrinth."
The story is set in Spain in 1944 as Franco's victorious fascist forces bear down with punishing weight on any who resist. The film's extraordinary fantasy sequences, in which the girl, played by Ivana Baquero, must complete three arduous tasks, offer a semblance of hope and salvation compared to the short life expectancy in a merciless military state.
Definitely not for children and in fact more of a horror film, "Pan's Labyrinth" will thrive on the festival circuit and should find appreciative audiences in art houses everywhere.