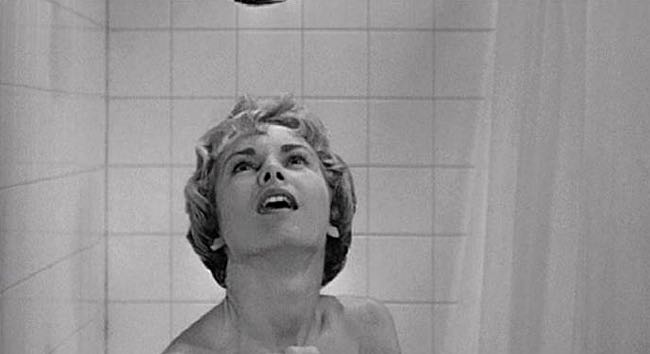 By Ray Bennett
LONDON – The shower sequence in "Psycho" is one of the most famous in film history with its combination of 75 camera set-ups and some of the most indelible film music ever written. It's impossible to think of that scene without hearing the shrieking strings, but at the time director Alfred Hitchcock had no intention of using underscore, telling composer Bernard Herrmann: "That must be without music."
Once he saw the edited scene with just the sounds of actress Janet Leigh's screams and the running shower, however, he changed his mind. In Steven Smith's biography of Herrmann, "A Heart at Fire's Center", the composer is asked to describe what the cue meant in one word. "Terror," he said, and Smith says Hitchcock admitted that the film depended heavily on Herrmann's music for its tension and sense of pervading doom.
Noel Coward observed ironically, "Extraordinary how potent cheap music is," but it can be stated quite seriously that film music is extraordinarily potent. Some film directors are indecisive about the music in their films but many know exactly what they want, such as the late Sidney Pollack.
"Sometimes I can't tell if a scene is working or is too long until I get a piece of music," he told me. "I wouldn't know how to edit a film without any music because I would not be able to tell about certain scenes, particularly scenes that are just visual." He cited the sequence in his Oscar-winning picture "Out of Africa" in which Robert Redford takes Meryl Streep up in his plane to see the African countryside. "There isn't any way to know if that scene is really working until you get music to it," Pollack said. Fortunately, he had John Barry to come to his rescue, and the legendary composer picked up the fourth of his five Academy Awards.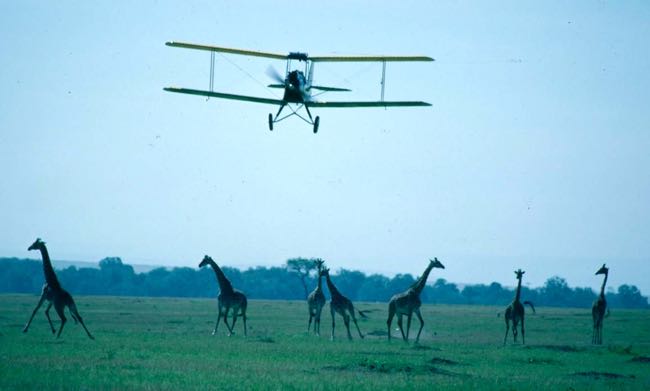 Barry, of course, also is famous for writing the music for James Bond films from "Dr. No" to "The Living Daylights. David Arnold, who took over 007 duties with "Tomorrow Never Dies," says that the music is an essential part of what makes a Bond film work. "It demands of you that you write Bond music for it in order for us to be satisfied with what we're seeing. It makes a big difference," he told me. "You realize that without the Bond sound, it becomes just an action movie. It's amazing how much the music gives it, the texture, the tone and character."
Film music has changed over the decades, however, and composers face a challenge in competing with special effects and the sound mix. "The action sequences today are so immense and spectacular, and the sound is so enormous, sometimes you're left scratching your head, thinking what exactly can I do?" Arnold said. "Really, what you're required to do is add the energy but you always want to do more than that. You want to say something about what's going on."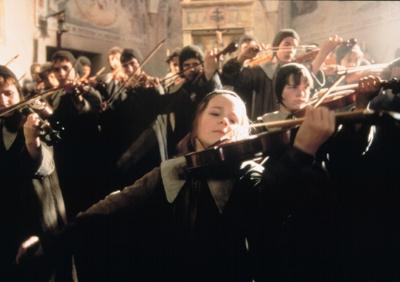 That leaves many nostalgic for the music of Hollywood's golden age, but concert hall composer John Corigliano, who won an Oscar for "The Red Violin," told me: "If you listen to music from back in the '30s and '40s, there was a much higher degree of melodrama. Movies today are hyper real. The question is how to be real and still serve the drama. Our feeling for movies is nostalgic. We like to eat and drink and be lost in a movie, and then we do hark back to symphonic sound."
Composer Anne Dudley, who won an Oscar for "The Full Monty," told me she was surprised by what the director wanted for that film. "It's very minimalist. He didn't want it to be too polished. It was simple, sometimes just two instruments playing," she said. "I had to fight him to let me do more than one take of each cue because he used to like it quite rough. I had to persuade him that there was rough and ready and rough and ready but still a little bit polished."
Film composers are familiar with the musical peccadilloes of directors but the great ones know how to convey what they want. Patrick Doyle, whose many scores include the one for Robert Altman's "Gosford Park," told me the late American filmmaker wanted music to play a strong part in the film. "All he said to me was, 'I want you to make it slightly off; follow your instincts.' I knew precisely what he meant."
Sometimes, too, an actor benefits directly from the music. Michael Nyman wrote much of the music for "The Piano," widely regarded as the best score not to win an Oscar, before the picture was made. Star Holly Hunter, who did win an Academy Award for the film, told him it had helped her to create the character. "That is the ultimate vindication of what the composer does," Nyman told me. "I had helped to create the mood or psychological grounding on which she was then able to build."
If that's not potent, then nothing is.
This story was written for the programme for David Arnold's film music Concert for Care at the Royal Albert Hall on Oct. 18, 2010. The morning before, Universal had provided a fresh print of "Psycho" that Chief Projectionist Dave Norris screened expertly at the Empire Leicester Square, also in aid of Care International.