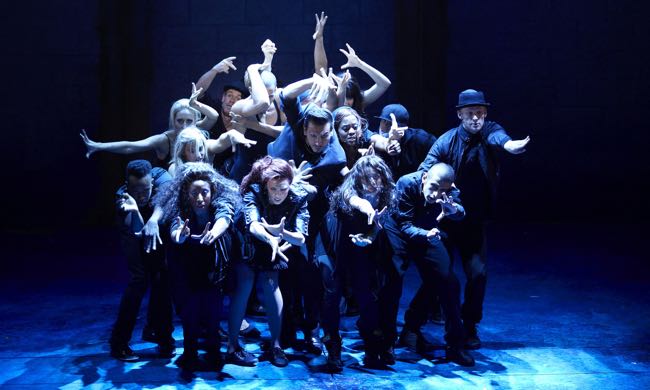 By Ray Bennett
LONDON – There is so much exciting singing and dancing talent onstage in the West End debut of "Flashdance the Musical" that it makes you wonder how all the other musicals in town are making out.
Fans who recall the influential 1983 Paramount movie will enjoy a raucous rock 'n' roll show that matches the film's frenetic energy with live performers instead of the dancers and gymnasts who doubled for Jennifer Beals onscreen. The stage version has been completely re-imagined since it had a brief regional tryout in the U.K. in 2008.
The hit songs from the movie, which did more than anything to propel both the picture and its box-office success, are performed in high style. They include Academy Award-winning number "Flashdance (What a Feeling)" plus "Gloria," "I Love Rock 'n' Roll," "Manhunt" and "Maniac."
The 15 new songs by Robbie Roth and Robert Cary might not achieve the same irresistible heights but they have range and melody and give the orchestra and singers full rein.
The maniacs on the floor are led by four exhilarating performers: Victoria Hamilton-Barritt (below), who plays Alex, the Pittsburgh steelworker and exotic dancer who wants to go legit, and Twinnielee Moore, Charlotte Harwood and Hannah Levane as her dancing buddies.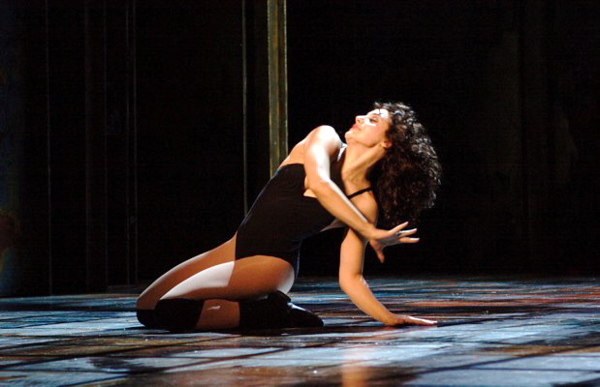 Critics lambasted Adrian Lyne's film, which was based on a story by Tom Hedley, who co-wrote the screenplay and who has co-written the stage show's book and also is executive producer. But it was No. 3 at the 1983 box office and the most successful R-rated film of that year. It made more than $150 million around the world and influenced films from "Footloose" to "Dirty Dancing" to "Billy Elliott."
Like the latter, "Flashdance" is set in a depressed mining area where the workers fear for their jobs and dream of better things. Alex and her pals scorn the strippers in other clubs but they are every bit as sexy in their provocative outfits and hard-driving sensuality. Choreographer Arlene Phillips puts her performers through ambitious, highly physical and entertaining routines while members of the large ensemble catch the eye with constantly startling bits of dance business.
Matt Willis plays the steel plant boss's nephew, and love interest for Alex, with the right mix of entitlement and gradual appreciation of what the workers are going through. Sarah Ingram adds some more mature sex appeal as Alex's knowing mother, a character that substitutes for the dance teacher in the film.
Everyone in the show relies on a head-set microphone, which will disappoint purists, but Bobby Aitken's sound design keeps matters in hand while raising the roof. Morgan Large's vivid sets change rapidly from inside a steel mill to the girl's apartment to a gaudy dance club, all with dynamic impact.
Howard Harrison's lighting heightens the atmosphere, especially in the mill and the club, and contributes much to the vitality of the performances including the film's iconic scene in which the antic Alex ends up drenched in water.
Venue: Shaftesbury Theatre, runs through Feb. 26; Cast: Victoria Hamilton-Barritt, Matt Willis, Twinnielee Moore, Charlotte Harwood, Hannah Levane, Sarah Ingram; Music: Robbie Roth; Lyrics: Robert Cary & Robbie Roth; Book: Tom Hedley & Robert Cary, based on the Paramount Pictures film, screenplay by Hedley and Joe Eszterhas, story by Hedley; Director: Nikolai Foster; Choreographer: Arlene Phillips; Set designer: Morgan Large; Lighting designer: Howard Harrison; Sound designer: Bobby Aitken; Costume designer: Sue Blane
This review appeared in The Hollywood Reporter.