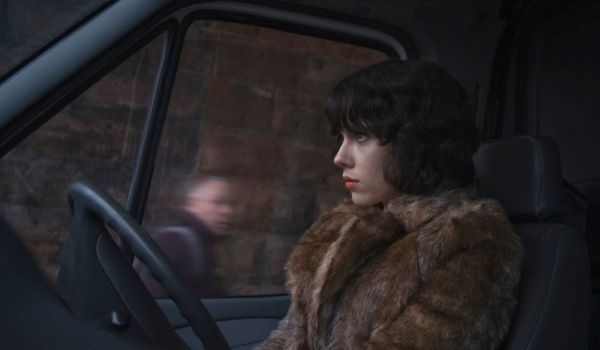 By Ray Bennett
The vivid old Scots word "eldritch" could have been coined for Jonathan Glazer's spooky new film "Under the Skin" starring Scarlett Johansson as an alien on the prowl in Scotland.
Based on Michael Faber's novel of the same name, it dispenses with much of the detail in the book to create an extraordinarily mesmerising mystery about the strangest of strangers in very strange land.
It's the first film in 10 years from the director who is best known for "Sexy Beast" and then made the disappointing "Birth" with Nicole Kidman.
Johansson is chilling as a creature in human form who tries hard to muster human warmth as she ventures about at night to cull young men as fodder for her fellow aliens whose activities, unlike in the fearful revelation of the novel, are never made clear.
The result is hypnotic and deeply haunting. Glazer spurns the typical tropes of stories about aliens, ghoulies and ghosties with a relentless tone, often apparently banal, and startling images from cinematographer Daniel Landin with an unsettling sound mix that blends eerily with Mica Levi's disturbing score.
"Under the Skin" is not an easy film and it will probably depend on a viewer's mood and willingness to go with the unexplained elements.
With her action movies and after her captivating voice-only work in Spike Jonze's splendid "Her", Johansson again shows that she is an actress of remarkable range. She embodies Glazer's clear intent to show human life through the eyes of someone, or something, that has never seen anything like it.
Faber's novel, which ventures into territory very different from his magnificent "The Crimson Petal and the White", now becomes a companion piece to the film. I can't wait to see the film again and then go back and read the book again. It stayed with me for months when I read it first … I have a feeling that with Johansson now in mind, it will linger for much longer.
Under the Skin
Released: UK: March 14 (StudioCanal); US: April 4 (A24, Amazon Instant Video); Cast: Scarlet Johansson; Director: Jonathan Glazer; Writers: Walter Campbell, Jonathan Glazer, based on the novel by Michael Faber; Director of photography: Daniel Landin; Production designer: Chris Oddy; Music: Mica Levi; Editor: Paul Watts; Costume designer: Steven Noble; Producers: Nick Wechsler, James Wilson, Gillian Berrie, Alexander O'Neal; Production: Film4, BFI, Silver Reel, Creative Scotland, FilmNation Entertainment, Nick Wechsler Productions, JW Films, Scottish Screen, UK Film Council. Rated: UK: 15;  Running time: 108 mins.