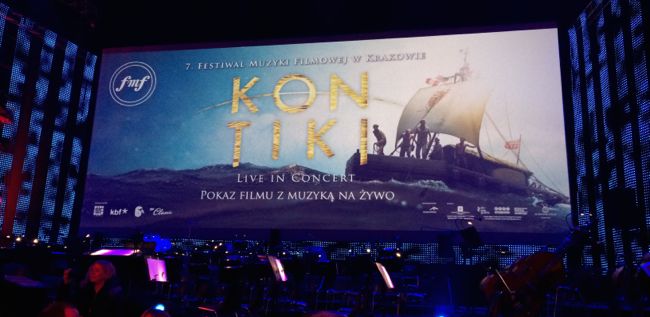 By Ray Bennett
Screenwriter Petter Skavlan, who wrote the script of Norwegian adventure film "Kon-Tiki", screened Thursday as part of the Krakow Film Music Festival, says the filmmakers drew on many films for their inspiration.
The gripping sea-faring depiction of Thor Heyerhahl's epic 1947 journey by raft across more than 5,000 miles of the Pacific Ocean, was screened in the cavernous post-industrial space of the Tinning Plant at Nowa Huta with sumptuous accompaniment as composer Johan Söderqvist's hybrid score was played live by the Sinfonietta Cracovia conducted by Christian Schumman.
At a presentation Thursday afternoon at the Mayopolska Garden of Arts, Skavlan cited everything from "Apollo 13" to "The Old Man and the Sea" to "Lawrence of Arabia" and "Jaws". He said, "I'm a huge fan of ['Lawrence' screenwriter] Robert Bolt, and we called our film 'Lawrence on a Raft' for a while. We have sharks in the film but while Spielberg had to use plastic ones, we had digital sharks."
Producer Aage Aaberge said that Heyerdahl, who died in 2002 in Italy aged 87, had been reluctant to sell film rights to his book about the perilous journey he made with four other men in which he set out to prove that ancient peoples had made sea voyages from South America to Polynesia.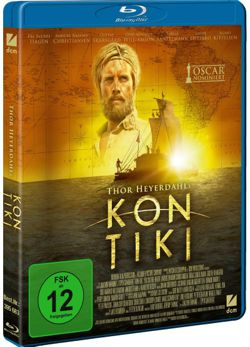 Aaberge said: "He didn't want to be known only as 'Kon-Tiki Man' as he had done so many other things in his life." The ethnographer also wanted to make sure that the story of that time included the sacrifice of his marriage to his first wife and the film is framed with that.
The producer noted that it took years to get the film off the ground with Australian director Phillip Noyce on board at one point: "Heyerdahl was intrigued by that because he'd heard that one of Noyce's films was titled 'The Bone Collector' and he thought it was about anthropology." Jude Law, Euan McGregor and Hugh Jackman were talked of to star in the film at different times until with fellow producer Jeremy Thomas, it was decided it should be a Norwegian production and Norway's Pål Sverre Hagen was cast.
The movie, available on Blu-ray Disc from EuroVideo, also drew on the 1950 documentary "Kon-Tiki", which used film shot during the actual crossing and won the 1951 feature documentary Academy Award. Klavlan noted that while the award went to that film's producer and editor Olle Nordemar, who created it from film stock that had degraded badly, the Oscar statue on display at the Kon-Tiki Museum in Oslo bears the name of Thor Heyerdahl.
Directed by  Joachim Rønning and Espen Sandberg, the 2012 feature became Norway's most successful film production and won nominations at the Oscars and the Golden Globes. The two directors could not be in Krakow because they currently are at work on the fifth instalment of the Jack Sparrow franchise for Disney, "Pirates of the Caribbean: Dead Men Tell No Tales", due in 2017.