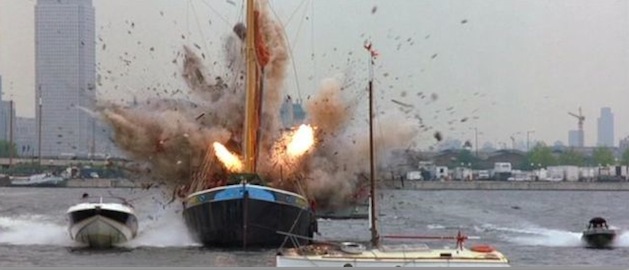 By Ray Bennett
Music and songs from all 23 official James Bond films will be performed at a concert in the Krakow Arena tonight as part of the Krakow Film Music Festival to mark its 007th annual edition.
Spanish composer and conductor Diego Navarro will conduct the Krakow Philharmonic Orchestra with a raft of Polish musicians and singers. The concert will feature songs and cues from composers including David Arnold, John Barry, Monty Norman and Paul Epworth.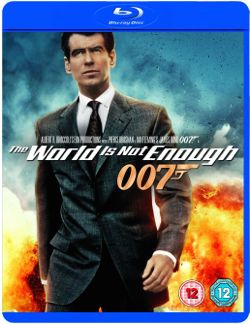 Barry and Arnold are linked indelibly with the Bond franchise and Arnold told me that Barry, who scored 11 of the films, once said he didn't know how he'd managed to get through so many of them. Arnold, who has done five, said: "To many extents and purposes, they're the same films. And one of the problems you've got musically is that it's the same person in the film. You're writing for the same character from the same point of view a lot of the time."
The genial composer, who was musical director for the 2012 London Olympiad and whose musical "Made in Dagenham", with Richard Thomas and Richard Bean, and starring Gemma Arterton, opens Oct. 9 at London's Adelphi Theatre, spoke to me at the time he wrote "The World is Not Enough".
He said, "I think the big advantage on this one is that the drama that takes place between the action is so much more sophisticated than anything I've seen before in a Bond movie. That leaves you able to write a bit more. A bit more demanding than clocks ticking to nuclear devastation, 30 seconds and counting. There's only so many ways you can do that chasing toward oblivion to rescue it at the last minute."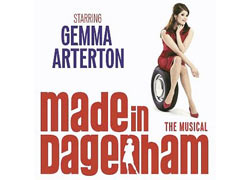 Action sequences today are so immense and spectacular and the sound is so enormous that sometimes the composer is left scratching his head, Arnold said: "Really, what you're required to do is add the energy but you always want to do more than that. You want to say something about what's going on. A lot of the time it's 5 minutes of running and shouting and shooting and jumping and gadget-using and a couple of one-liners, which is fine, actually, because it sort of asks you do things that you can't deny. That's what I thought last time: it demands of you that you write Bond music for it in order for us to be satisfied with what we're seeing. It makes a big difference."
Arnold said there had been a test screening of "The World is Not Enough" with a temp score and a lot of the action sequences were scored with other people's music not from the Bond films: "We found that the older stuff just doesn't sound right against the kind of sound effects you're talking about today and to a contemporary audience's ear. You realise that without the Bond sound, it becomes just an action movie. It's amazing how much the music gives it – the texture and the tone and character, no matter how terrific Pierce Brosnan is, he's running to escape from a helicopter with logging blades chasing behind him. But put the Bond theme in it, and he's James Bond."
"The World is Not Enough' is available on Blu-ray Disc from MGM Home Entertainment.