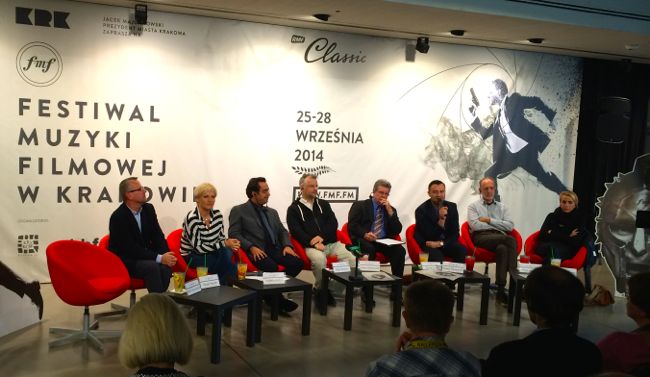 By Ray Bennett
The 7th edition of the Krakow Film Music Festival, which began in the Polish city on Thursday, has tripled the number of tickets sold to 30,000 this year, organisers said.
Krakow Festival Office Director Izabela Helbin, at the opening press conference, praised artistic director Robert Piaskowski for what she called "a huge achievement" with nine concerts planned over four days.
She aid: "It's not only film music. There are events about film film music … how it is made and who produces it."
Besides events that would include screenings of Norwegian adventure film "Kon-Tiki" and Academy Award-winner "Gladiator" with live orchestra, there will be a concert of music from James Bond films and an international gala to celebrate the 100th anniversary of ASCAP. That will feature scores by composers such as Hans Zimmer, Gustavo Santaolalla, Dario Marianelli, Elliot Goldenthal, Patrick Doyle, and Garry Schyman.
Piaskowski said the programme is worked out by his entire team as it aims to respond to the festival's fans: "We listen to the audience and to the industry"
Accompanying events include a series of 11 masterclasses presented with major talent by former film and TV music supervisor, director and editor Daniel Carlin, who is professor of practice at USC Thornton and director of the Scoring for Motion Pictures and Television (SMPTV) program.
Carlin, who began the Krakow master classes last year, said: "We don't have anything like this in America. It's a real tribute to the festival, the city and to Poland. I congratulate you and the authorities and sponsors."