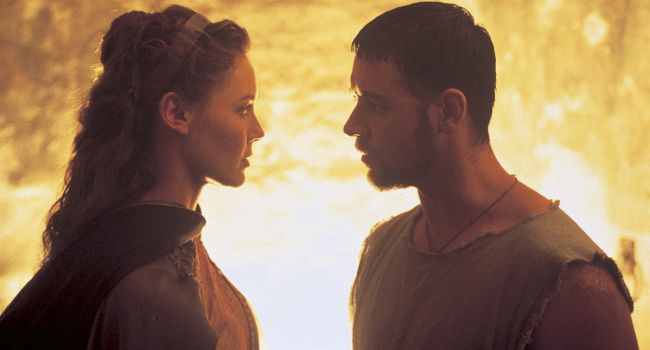 By Ray Bennett
Hans Zimmer will relax tonight at the Krakow Film Music Festival where a live orchestra will play his and Lisa Gerrard's score at a screening of "Gladiator" but I recall a winter's day in London almost 15 years ago when the celebrated film composer was not so relaxed.
He was worried about a kiss.
The Oscar-winning composer ("The Lion King") had written a cue for cellist Tony Pleeth to play under the love scene in which Russell Crowe kisses Connie Nielsen. At the recording in Air Lyndhurst Studios, part of the Air-Edel group, Zimmer watched from the control booth as Pleeth tried first one and then another octave for a crucial love scene. Director Ridley Scott puffed quietly on a slim cigar just behind him.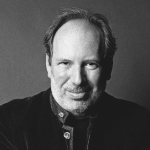 Pleeth finished the cue, which was to accompany an already recorded track featuring orchestra and chorus, and Zimmer shouted his approval while Scott smiled and nodded his head.
Later, Zimmer told me, "In our film, the hero loses his wife and son, and so it seems inappropriate that there's a long romantic kiss with another woman not that far down the road. I always had the ambition to write a really beautiful love theme, and it would be so beautiful that you wouldn't have to show the kiss."
The only problem was that Scott had shot the kiss and everybody on the picture had seen the kiss: "Once I put the beautiful love theme with it, all the girls started crying. Especially my assistant Mo. When we took it, out everybody went nuts at us, so we put it back. I think it was peer pressure."
It was Zimmer's third score for Scott following "Black Rain" and "Thelma & Louise", and the director told me he likes to use Zimmer because his music is idiosyncratic: "You always find you get something different. I have music in mind when I'm shooting and even when I'm editing. I have transitions in mind as well. I'm usually looking for something off-centre or not quite predictable. That's why I'm attracted to people like Hans Zimmer or Vangelis ('Blade Runner'). You never quite know what they're going to come up with. They always surprise you. Hans is very secure and will say, 'Sure, fine, show me the temp score, yeah, that's good, that works', but he will still come back with his own identity."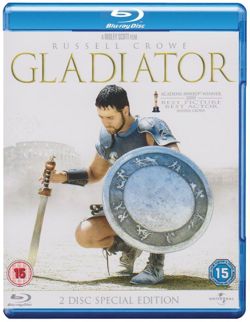 Zimmer wrote "Gladiator" in collaboration with singer Lisa Gerrard, whose voice is heard in the film but who is unable to be in Krakow for tonight's concert due to illness. The composer told me: "I think Lisa is the secret amazing element in this movie. The first time I heard her voice I didn't think anybody could sing like that. I didn't know anybody had a voice like that."
The score falls into several different categories, sometimes with a huge orchestral score, which then frames very intimate bits with Gerrard: "Some of it we worked on together. Some of it, all I was doing was holding down one note and she would come up with amazing things. Sometimes it was Lisa driving where we were going, and sometimes it was me driving where we were going."
They worked together, with Scott and editor Pietro Scalia, at Media Ventures, Zimmer's studio in Los Angeles, Zimmer said: "It was an odd way to work. I had this crazy idea that we should all be working in the same building, so the cutting rooms were in my studio, which was great. It would literally be, 'Ridley, come on over, let's do something right now. Let's just make it up on the spot. You tell us if you like where we're going.' A lot of the best vocals Lisa did were after Ridley had been smoking thousands of cigars and it's 2 o'clock in the morning and her voice should be completely gone. The dangerous side of everything in this film really helped."
"Gladiator", which is available on Blu-ray from Universal, went on to win five Oscars including best picture and best actor for Crowe. Zimmer and Gerrard were nominated, and while they did not win at the Academy Awards, they won for best score at the Golden Globes.
Ludwig Wicki will conduct the Sinfonietta Cracovia and Pro Musica Mundi Choir at tonight's performance in Krakow.