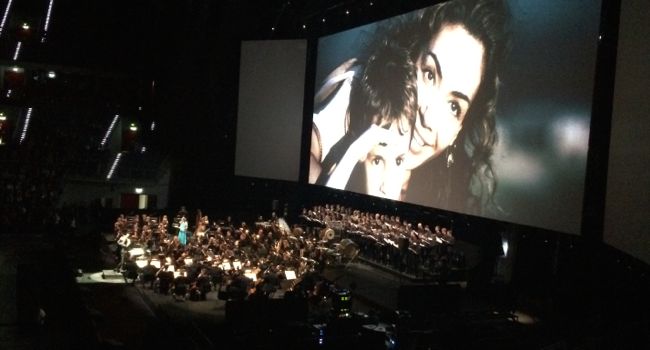 By Ray Bennett
Composer Hans Zimmer was on hand last night for a screening of "Gladiator" accompanied by full orchestra and chorus at the 7th annual Krakow Film Music Festival.
Ludwig Wicki conducted the Sinfonietta Cracovia and 80-voice Pro Musica Mundi Choir as singer Kaitlyn Lusk (in blue), known for her work with Howard Shore on "The Lord of the Rings", stood in for the score's co-composer Lisa Gerrard, who was unable to attend due to illness.
The score, which mixes soaring anthems and intimate melodies, pleased the packed audience at the huge Krakow Arena and there were standing ovations at the end.